Looking for your next mystery/thriller audiobook? Why not choose an Earphones Award winner? You may wonder what it takes for an audiobook to earn that designation.
The award is given by AudioFile to truly exceptional titles that excel in narrative voice and style, characterizations, suitability to audio, and enhancement of the text.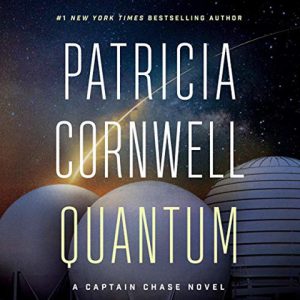 In the review of QUANTUM by Patricia Cornwell, narrator January LaVoy is described as a "vocal shape-shifter." That phrase so brilliantly sums up what Earphones Award-winning narrators are able to do. I was introduced to the term "shape shifter" by my grandkids watching Disney's Moana. The demigod, Maui, uses his magic staff to instantly change from one form to another. Golden Voice LaVoy creates listening magic by using her voice to seamlessly shift from one character to another. And her performance in QUANTUM did indeed garner an Earphones Award.
What else does it take for an audiobook to earn an Earphones Award?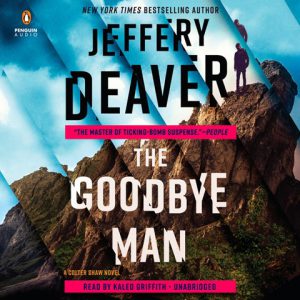 The narrator also has to be "right" for that particular audiobook—in step with the author's tone, pace, and intent. A good example of that is THE GOODBYE MAN by Jeffery Deaver. This review (written by yours truly) points out that Kaleo Griffith's "regular guy-voice" is a great match for protagonist Colter Shaw. Here, too, the narrator demonstrates his ability to be a "vocal shape-shifter" by masterfully voicing characters who are male and female, young and old, from many backgrounds, and who are reacting to many different stressors.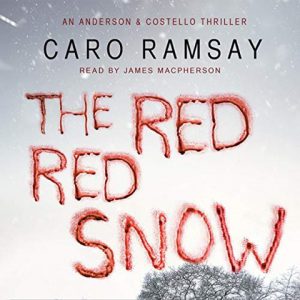 Earphones Award-winning narrators also have to be skilled at accents, sometimes multiple accents with subtle differences to differentiate characters and create the author's intended atmosphere. Narrator James Macpherson brings this talent to THE RED, RED SNOW by Caro Ramsay. Macpherson masterfully delivers various regional Scottish accents. The narrator not only projects the right voice, he also manages to express each character's personality.
OK, Earphones Awards require super-talented narrators who are in perfect step with the author. But that still isn't all—there is the audiobook itself.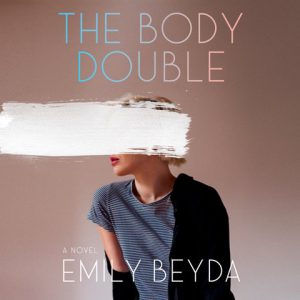 The book has to be "suitable for audio."
A recent example of this is THE BODY DOUBLE by Emily Beyda. The review points out that the story is perfect for audio delivery. The combination of "ideal narrator" (Emily Rankin) and compelling story makes for an exceptional listen.
Some books, because of their complexity (including multiple time periods, multiple characters, multiple points of view, length, etc.), can make the audiobook a challenging listening experience even with an outstanding narrator.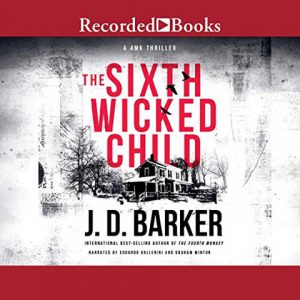 THE SIXTH WICKED CHILD by J.D. Barker provides an example of an Earphones Award winner that is described as a "riveting and creepy audiobook that is totally captivating." This audiobook is delivered by two narrators: Golden Voice Edoardo Ballerini and Graham Winton. This means that both narrators have to meet the standards discussed above. And it is an example of the excellence of narration in perfect step with the author, who has to provide the story line, plotting, characters, pacing, prose, and tone.
To be an Earphones Award winner, author and narrator(s) have to work in sync to grab and intensely engage the listener from beginning to the end. And when that happens—it is magic!
To easily find Earphones Award-winning audiobooks in the Mystery & Suspense category, you just need to go the Advanced Search option, choose "Mystery & Suspense" in the drop down for subject, and check the Earphones Award Winner box directly under Subject (this shortcut link will take you directly to that search result). You'll find the audiobooks above and many others to choose from. Happy listening!