Tales of Camelot of King Arthur and Merlin are perennial favorites for readers and listeners of all ages. AudioFile goes Behind the Mic with narrator Derek Perkins to hear what his special connection is to his recording of Mary Stewart's classic THE CRYSTAL CAVE.
"Maybe some of Merlin's magic rubbed off."—Narrator Derek Perkins

THE CRYSTAL CAVE
Mary Stewart, read by Derek Perkins
Blackstone Audio
Earphones Award Winner
It's hard to believe this classic of Arthurian literature had never have been recorded before, but now we can be entertained by the combination of Mary Stewart's storytelling and Derek's keen ability to spin the tale for audiobook listeners. Listen to a sound clip and read AudioFile's full review.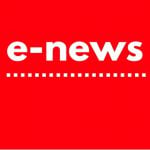 Want more of our editors' picks?
Sign up for our FREE e-newsletter!