Narrator Eileen Stevens portrays a cast of characters ranging from heroic mothers to indifferent politicians in Keith O'Brien's real-life environmental horror story, PARADISE FALLS. This cautionary tale from the 1970s still resonates today.
"It's gripping, compelling, it's heartfelt, it's nuanced . . . it was an honor to get to record this book."—Narrator Eileen Stevens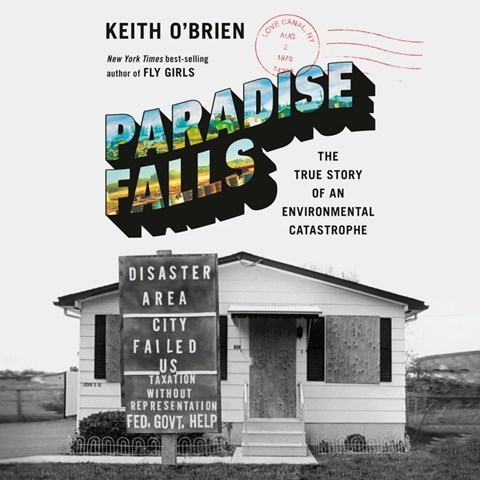 PARADISE FALLS: The True Story of an Environmental Catastrophe
by Keith O'Brien, read by Eileen Stevens
Random House Audio
This is the true story of Love Canal, an environmental disaster in Niagara Falls, New York, that captured the attention of the nation in the 1970s. Narrator Eileen Stevens's pacing is perfect. This remarkable and inspiring work will have listeners furious at the corporate greed and malfeasance described but also in awe of the mothers who fought to save their neighborhood and their families.
Find more audiobooks narrated by Eileen Stevens in her audiography.
Photo courtesy of the narrator.