Narrator Elisabeth Rodgers shares insights into VENDETTA, a new thriller from the author of the Eve Duncan and Kendra Michaels series. Don't worry, Elisabeth doesn't have any spoilers in this video—just enough to get you intrigued.
"She's fighting for her life in a classic Iris Johansen international nonstop heart-pounding race to the finish"—Narrator Elisabeth Rodgers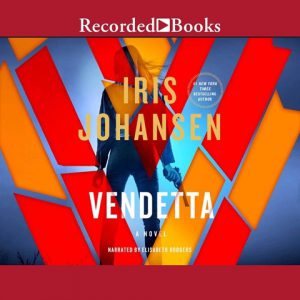 VENDETTA
by Iris Johansen, read by Elisabeth Rodgers
Recorded Books
AudioFile Earphones Award
Listeners won't get lost in this complex story full of intriguing characters, thanks to Elisabeth Rodgers's smooth narration. The head of the CIA's terrorism unit is on his deathbed, and he asks a former CIA agent and his sometimes antagonist to keep his daughter safe from his archenemy. Elisabeth transitions seamlessly from character to character, letting listeners focus on the action. Hear a sound sample and read the full review of this fast-paced thriller.
Elisabeth Rodgers has narrated many of Iris Johansen's audiobooks—find them and more in her audiography.