October usually means focusing on horror, thrillers, and ghost stories. But frankly, the nonstop news of the world has filled my horror quotient for the month. So, my focus for this October is on the funny and cozy mysteries that allow me to step away from reality. If you find yourself also needing a bit of respite, I hope you will enjoy the recommendations below.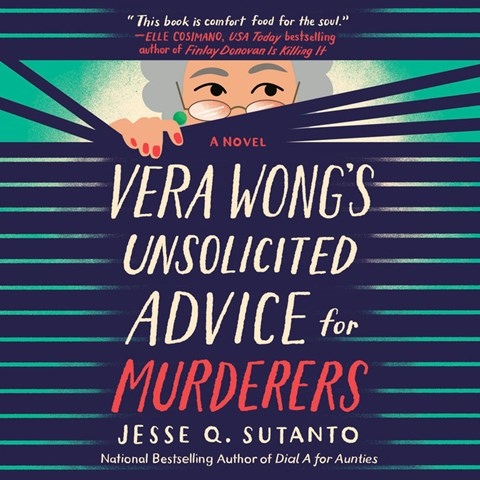 First up is VERA WONG'S UNSOLICITED ADVICE FOR MURDERERS, by Jesse Q. Sutanto, narrated by Eunice Wong. This Earphones Award winner provides listeners with an introduction to the irrepressible Vera Wong. A lonely 60-something Chinese immigrant, Vera stumbles upon a dead body in her tea shop and decides she can do a better job than the police in solving the murder. Narrator Eunice Wong masterfully embodies Vera and the cast of potential murderers she encounters. The story strikes a balance between humor, touching moments, and enlightenment, leaving listeners hopeful for more adventures in a potential Vera Wong series.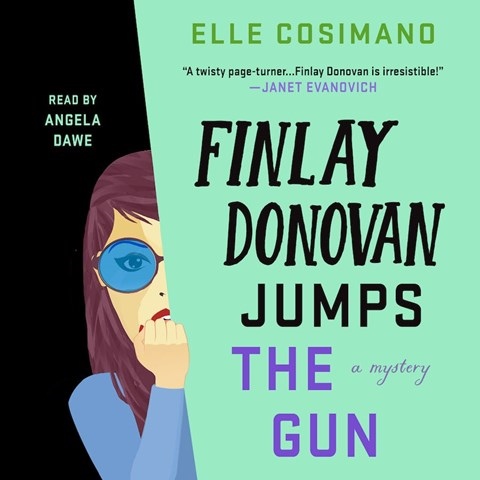 Along the same lines of a funny mystery with an amateur sleuth is FINLAY DONOVAN JUMPS THE GUN, by Elle Cosimano, narrated by Angela Dawe. In the third installment of the series, Finlay Donovan, a single Connecticut mom, romance author, and accidental contract killer, finds herself entangled with the Russian mob. Narrator Angela Dawe showcases remarkable versatility in voicing everything from a toddler to multiple gangsters and gruff police officers, resulting in a fun and entertaining listening experience.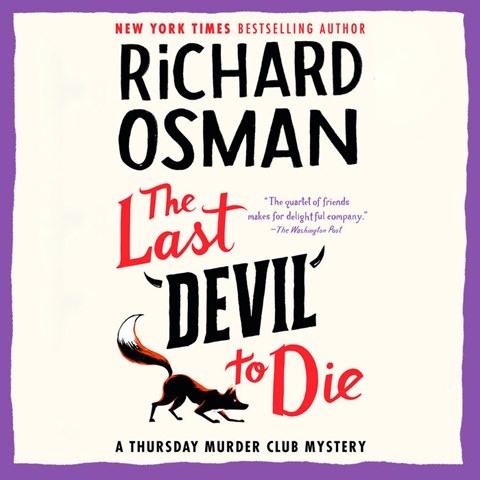 For a funny mystery with a British accent, we have Fiona Shaw's flawless delivery of Richard Osman's THE LAST DEVIL TO DIE. This Earphones Award Winner is the fourth book in The Thursday Murder Club series. Fans of the series will be delighted to spend time again with the smart, brave, and savvy residents of Cooper's Chase. The humor here is subtle and grows out of the characters' personalities and relationships. Much like Vera Wong, the sleuths in this series are seniors, though not all are amateurs—one is a retired spy. It's a refreshing departure from the norm, proving that detective work is not reserved for the young.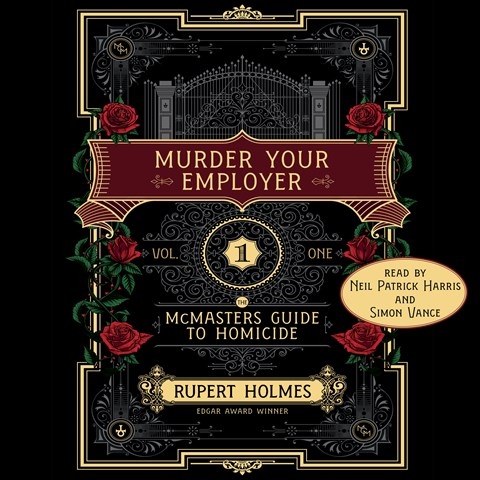 Here is one that combines the best of a British voice, Simon Vance, and a super talented American one, Neil Patrick Harris, to deliver the inventive MURDER YOUR EMPLOYER by Rupert Holmes. Golden Voice Simon Vance is masterful at his serious reading of the McMasters Conservatory for the Applied Arts handbook, as well as the chapters from the Dean's point of view. Neil Patrick Harris voices the chapters from Cliff Iverson, a reluctant American student. The combination of these two talented narrators will keep listeners engaged in this brilliant, crooked fantasy world.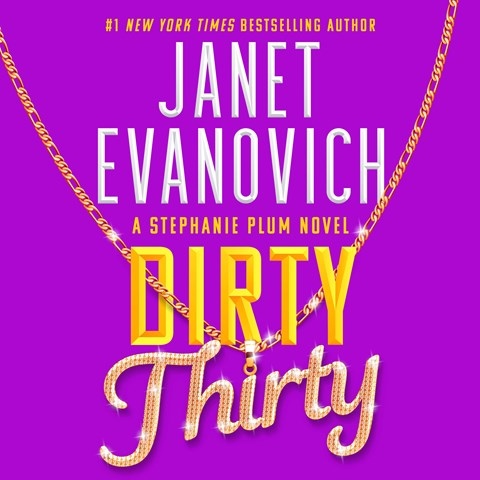 And finally, thanks to the pitch-perfect narration of Lorelei King, fans get to spend time with Stephanie Plum and Lula in Janet Evanovich's DIRTY THIRTY. King skillfully breathes life into Stephanie, Lula, Grandma, and the love interests, Ranger and Morelli. The audiobook promises pure fun, complete with genuine laugh-out-loud moments, largely thanks to the indomitable Lula.
In a month dominated by the haunted, these funny and cozy mysteries offer a delightful alternative, providing laughter and entertainment while allowing listeners to temporarily escape the troubles of the real world. Enjoy the lighter side of mystery this October!