Celebrating Audiobook Month in June has given us such a great opportunity to give special attention to the narrator luminaries of the audiobook world. Here at AudioFile, each day in June is dedicated to one of our Golden Voices. Starting with Derek Jacobi on June 1 up to today—"John Lee Day"—we've posted "essential listens" for each narrator on our Twitter stream, and on weekdays in June, we've devoted each podcast episode of Behind the Mic to a single narrator. Today, host Jo Reed and I chat about narrator John Lee and his skilled handling of British mysteries and unique style. Yesterday, we talked about Robin Miles and her amazing skills with different dialects.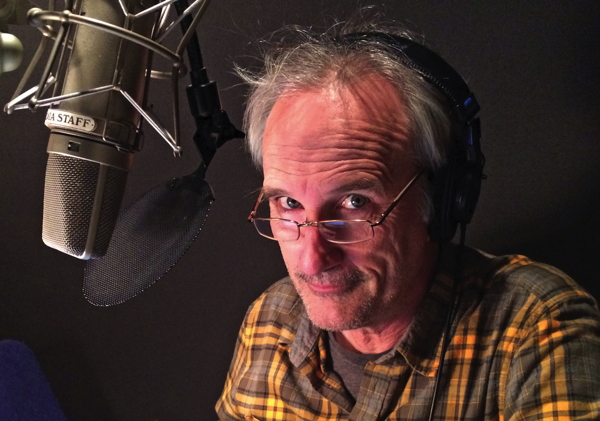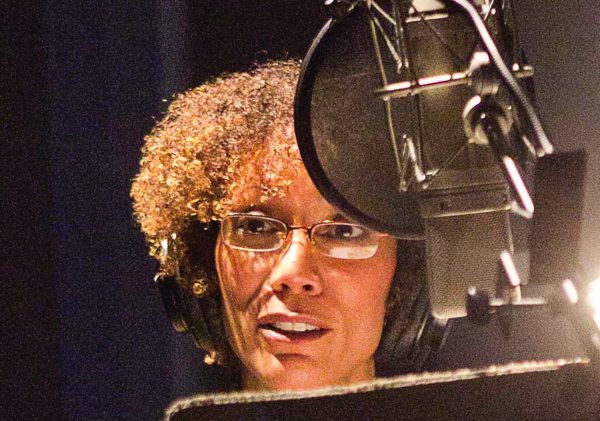 I always love the "working" pictures of the narrators at their craft. Don't miss our focus on narrators Grover Gardner, Davina Porter, Jim Dale, Simon Vance, and Stefan Rudnicki all next week. One lovely aspect of the podcasts—you can search for a specific episode at any time on the podcast home page.
I rarely have a chance to just riff on what I love about a narrator. It has been a great change of pace in our podcast conversations to "fangirl" each wonderful narrator. I also like the opportunity to highlight specific skills, because in the constant flow of reviews, Alyssa Bresnahan's special skill to elevate a story, or the elegance of Davina Porter's style, can often be overlooked. I hope that knowing the details of an individual narrator's style gives you better tools to make choices about your audiobooks.

The AudioFile blog editors have been busy as well, giving special attention to Golden Voice narrators in their posts this June. Special thanks to Caitlin Augusta, Candace Levy, Aurelia Scott, Ellen Quint, and Sonja Cole for their blog contributions this month. And of course, Jo Reed, our intrepid podcast host who continues to make us sound smart! The "About" page on the AudioFile site was revamped recently, if you want to find out more about the full AudioFile team.
Our statistics show a lot of people listening to the podcasts and spending time on this blog, and also sharing the Twitter posts—but we would love more comments . . .
What should we do more?
What can we do better?
Let us know in the comments below!