Let AudioFile take you BEHIND THE MIC with narrator Eileen Stevens, narrator of the new YA fantasy EVERLESS by Sara Holland. Eileen shares some thoughts with listeners.
"Alchemy, sorcery and characters that aren't what they appear to be—it's mystery, it's fun!"—Narrator Eileen Stevens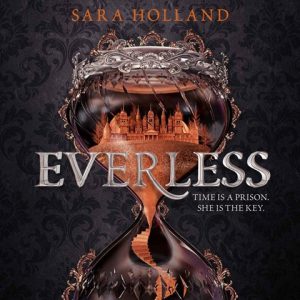 EVERLESS
by Sara Holland, read by Eileen Stevens
Harper Audio
AudioFile Earphones Award
Eileen pulls listeners into this world of this fantasy. Jules's family's estate, Everless, is in the kingdom of Sempera, where blood is the source of both time and money. Eileen delivers an emotional connection to all of the characters. Start with this engrossing first installment but be warned—listeners will have to wait until 2019 for the sequel, EVERMORE. Hear a clip and read AudioFile's full review.
Explore more audiobooks by Eileen Stevens including other YA titles, and Pamela Paul's MY LIFE WITH BOB.