As part of AudioFile's 30th Anniversary celebrations, we took a look back at all the listeners we have profiled in our signature "Listening With" photo essay in the magazine. For our Instagram—@audiofilebehindthemicpodcast—we selected 30 listeners to revisit from the more than 200 portraits.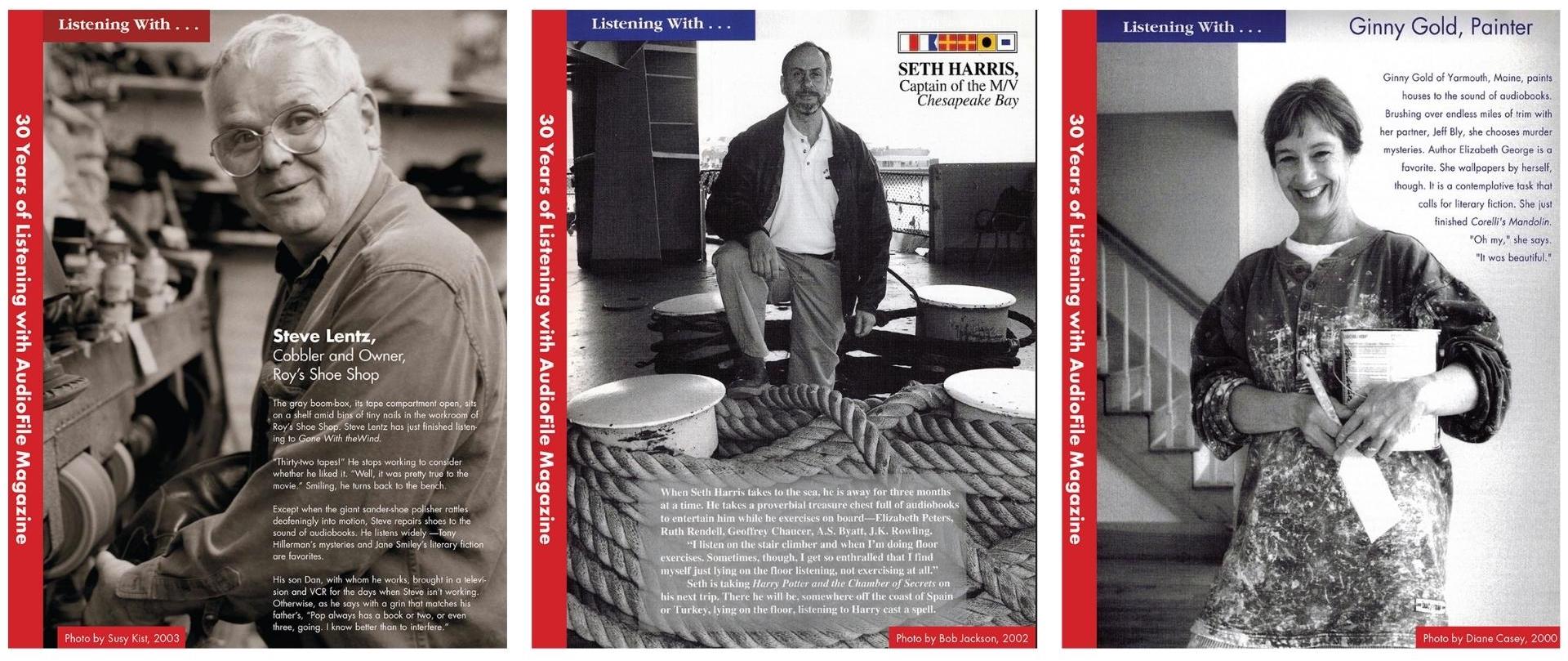 In the early years, 2000-2010, the photos were mostly black and white portraits—a Chesapeake Bay ship captain, a candy store owner, a house painter, a shoe-cobbler. We sought out listeners who listened while at work. More recently, we've had colorful images of an Alaskan school bus driver, a potter, a chef with a red Maine lobster, a book illustrator with a full-sized black-and-white cow sculpture. Finding listeners all across the country and photographing them in unique environments is part of the fun.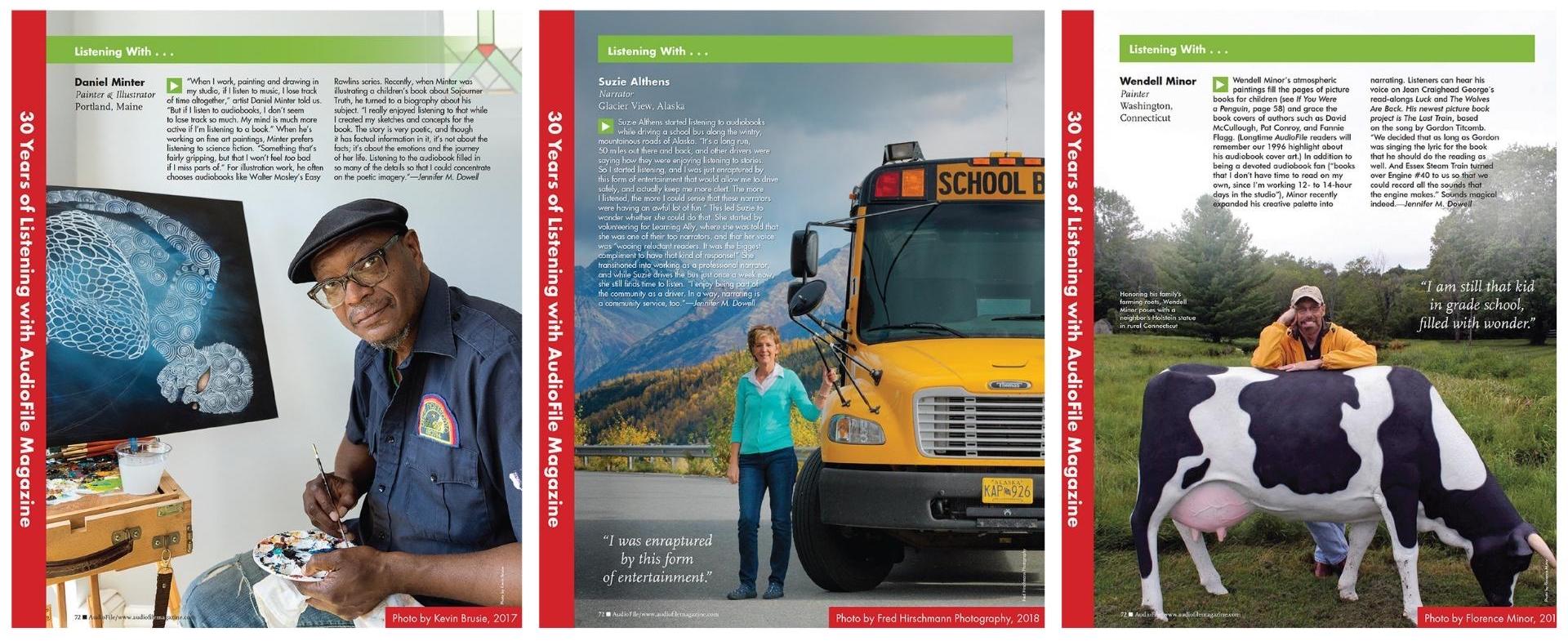 When we started the feature, audiobook listening was not as universal as it is now. We wanted to capture listeners of all ages—teenagers and 20-somethings, young kids and retirees. People who did many kinds of jobs—a trucker and a utility line worker, a judge and a banker, athletes and adventurers. We know that by now the kids are grown and have gone to college, the young people have families and jobs. We hope they are still listening.
We celebrate people who listen at the same time as we celebrate all of the amazing listening choices. A perfect combination: more audiobooks and more listeners.
What do you do while you listen? Tell us about it—send us a note or a photo on Instagram or Twitter about your favorite listening activity!
Cover photo shows clockwise from left: Hernan Bas photo by Wet Heat Project; Cleo Powell photo by Kevin Brusie; Ellie & Emma Sapat photo by Kevin Brusie; Jen Hewett photo by Jen Siska; and Christopher Nason, photo courtesy of Nason.