Narrator Mark Bramhall recently stepped into his dressing room between performances of Dancing at Lughnasa to give AudioFile Magazine a Behind the Mic perspective of reading Richard Russo's EVERYBODY'S FOOL. Hear what it was like to encounter the crazy, wonderful, sad, bizarre community of North Bath, New York.
It was a huge privilege, and a wonderful learning experience, to find Russo's sweet irony and live for a while in his crazy—but oddly heroic—community." -Mark Bramhall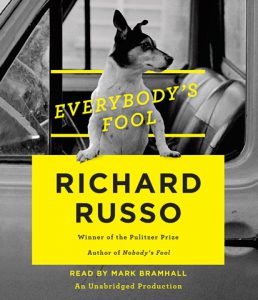 EVERYBODY'S FOOL
by Richard Russo, read by Mark Bramhall
Random House Audio
Earphones Award Winner
Here at AudioFile we knew this audiobook would be an Editors' Pick as soon as we pushed play! Mark Bramhall is superbly skilled and has a beautiful voice with amazing range, but what astonishes here is his humanity, not to mention sense of humor, as he brings Russo's entire town of North Bath, New York, to madcap life. Russo has never been better than in this virtuoso revisit to the scene of his earlier book, NOBODY'S FOOL. Listen to a sound clip and read our full review of EVERYBODY'S FOOL here.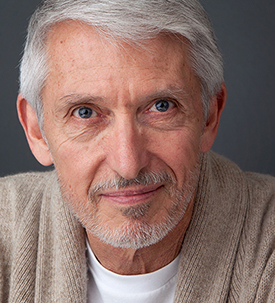 Find more audiobooks narrated by Mark Bramhall!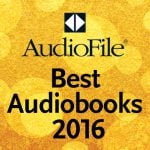 AudioFile
2016 Best Audiobooks
Award Winner