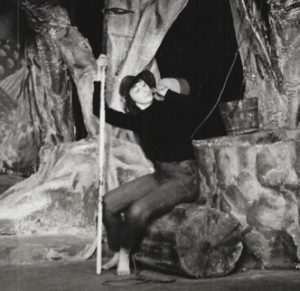 When I say that I come from a family of spoken word enthusiasts, it's not just that we talk a lot. It's that when I was born, my mother was a theater actress and my father a lighting designer. And, as I've mentioned before, my father was raised in a traveling marionette theater. So, declaiming in full sentences and the general trying-on of plot lines and personalities were big in our house. That's why I'm delighted that AudioFile's 2019 Listening Challenge includes Listen to an audiobook performed by a full cast. But why stop at one? Here are some of my favorites, most of them Earphones Award winners, starting with a trip around the galaxy with Arthur Dent.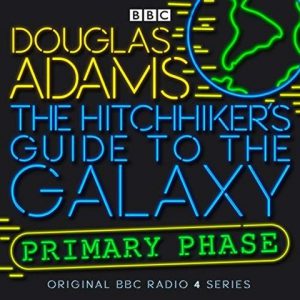 Can you believe that it's been forty — 40! — years since Arthur Dent and Ford Prefect stowed away on a passing spaceship moments before the earth was destroyed? Forty years since we met Marvin the morose robot? (For whom I long when Alexa is too perky and Siri misunderstands me yet again.) If you haven't yet listened, start with, of course, THE HITCHHIKER'S GUIDE TO THE GALAXY – PRIMARY PHASE, and you can work your way up to the HEXAGONAL PHASE, in which Simon Jones and the whole crew are back for six brand new adventures set in the Whole General Mish Mash. Rarely has something so diverted me from the world's current mish mash. The entire series provides out-of-this-world comfort and laughter.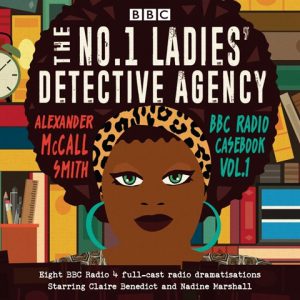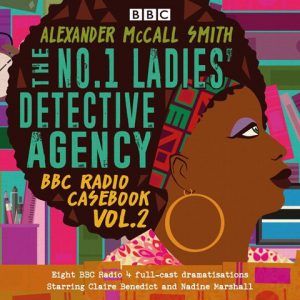 THE NO. 1 LADIES' DETECTIVE AGENCY offers sun-warmed respite and mysterious pleasures instead of galaxy-hopping. Yes, we love Lisette Lecat's beautiful performances of the Alexander McCall Smith canon about Mma Ramotswe. I recommend them — and my interview with him (he is a delight).  But if you, as I do, always want more, race right out to hear Claire Benedict, Nadine Marshall, and a full cast perform the BBC Radio adaptations written by McCall Smith himself. Volumes One and Two are full of evocative sounds and spot-on acting and offer a joyful trip to Botswana with the cleverest-ever lady "of traditional build." Bon voyage.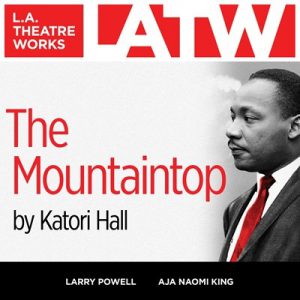 A few years ago, I saw and adored Katori Hall's unforgettable play THE MOUNTAINTOP, which reimagines Dr. Martin Luther King, Jr.'s last night in the Lorraine Motel. Despite the tears it produced, I ached to see it again. That's what the L.A. Theatre Works production has done — allowed all of us to revisit this amazing work as often as we want. It stars Larry Powell as King and Aja Naomi King as the Angel. Yes, angel. Prepare to laugh, ache, cry, and be uplifted during this magical listen.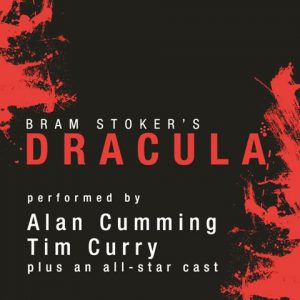 Now, it's time for chills, thrills, and vampires. DRACULA. Wait, don't roll your eyes. Have you ever read it? I resisted until four years ago, only to discover that Bram Stoker's novel is clever, imaginative, suspenseful, and terrifically well written. This production is an edge-of-your-seat experience with a dream cast —  Alan Cumming, Tim Curry, Simon Vance, Katherine Kellgren, Susan Duerden, John Lee, Graeme Malcolm, Steven Crossley, Simon Prebble, and James Adams. It lasts just over 15 hours, but you'll want to listen in one fell swoop, so plan accordingly.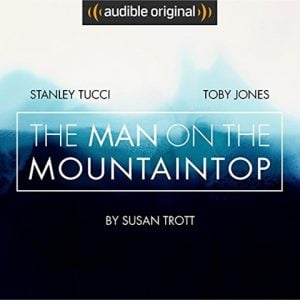 I end with a holy man, who may or may not be a wise man, despite the pilgrims who throng his door. THE MAN ON THE MOUNTAINTOP, starring Stanley Tucci and Toby Jones supported by a full cast, is a perfect example of what makes full-cast audio so much fun. The sound effects and music; the voices and repartee. It's all delicious, delivering a witty, wry, utterly engaging examination of the wisdom we seek, the answers we are given, and how we interpret those answers.