Edoardo Ballerini brings listeners Behind the Mic to share his thoughts about narrating THE LAST WATCHMAN OF OLD CAIRO, an audiobook where his narration is as magical as the story itself.
"The book is only 300 pages, and yet it covers generations and time and places and themes and so much more."—Narrator Edoardo Ballerini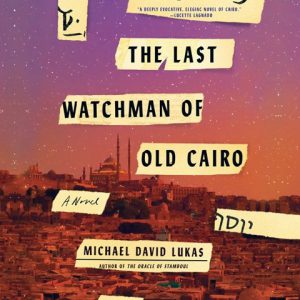 THE LAST WATCHMAN OF OLD CAIRO
by Michael David Lukas
read by Edoardo Ballerini
Random House Audio/Books on Tape
AudioFile Earphones Award
Edoardo Ballerini draws listeners into the worlds of ancient and contemporary Egypt, exploring the Cairo Genizah, a collection of 300,000 Jewish manuscript fragments. The magic of the Ezra Scroll and the ancient fragments of other documents flows through the story and transcends the generations. Edoardo's performance is as magical as the story itself. Listen to a sound clip and read AudioFile's full review.
If you are looking for more insights from Edoardo, listen in as he discusses audiobook narration with James Patterson over on The Download! And his AudioFile profile gives you many aspects of Edoardo's audiobook work.