August is the archetypal vacation month. This year, it's also a good month to celebrate the relationships that have helped us survive the last seventeen months of pandemic. Be it the rediscovered college pal who became a regular Zoom coffee-date or the fellow dog-walker with whom you exchanged masked greetings every morning, friendships of every description and degree seeded themselves. May they bloom in the summer sun.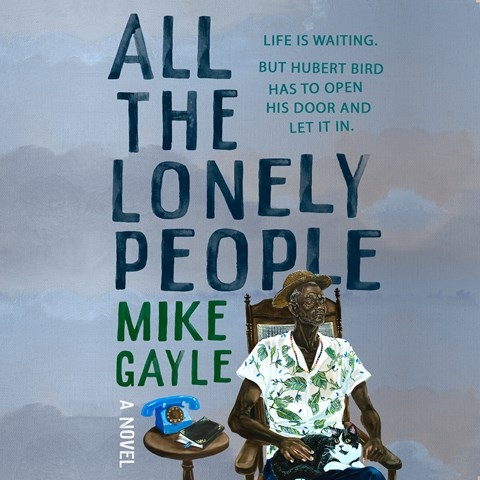 That's what happens in ALL THE LONELY PEOPLE, Mike Gayle's heartwarming story about Hubert Bird, a lonely Jamaican widower who needs to produce friends in a hurry after his daughter announces an unexpected visit. Narrator Ben Onwukwe portrays Hubert's pain with sensitivity and his unanticipated joys with delight. And throughout, the book's humor runs like a bright gold vein of laughter sparkling in Onwukwe's delicious deep voice.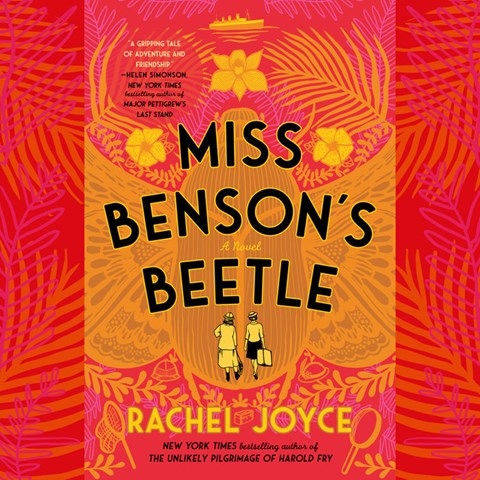 How about when the potential friend is almost too familiar to see? That's what happens in MISS BENSON'S BEETLE, Rachel Joyce's tale about two middle-aged British women, Margery and Enid, on their quixotic search for the elusive golden beetle of New Caledonia. Performed by the masterful Juliet Stevenson, who embraces the author's wry wit and catches every nuance of the women's dissimilar personalities, the quirky adventure brims in equal measure with clear-eyed honesty and kindness.
Yetide Badaki and Chukwudi Iwuji won an Earphones Award for their masterful performance of THE DEATH OF VIVEK OJI, Akwaeke Emezi's affecting novel set in late 1990s Nigeria. The story revolves around Vivek, who is grappling with his gender identity, and the friends and family who are left to explain and mourn him after his death. The narrators offer authentic portraits of a wide range of characters, from his closest young friend to his religious old aunt, which deepen the listener's connection to the story. A novel that begins with death may seem an odd recommendation given my theme this month, but friendship is at the core of this unforgettable audiobook. Friendship and hope.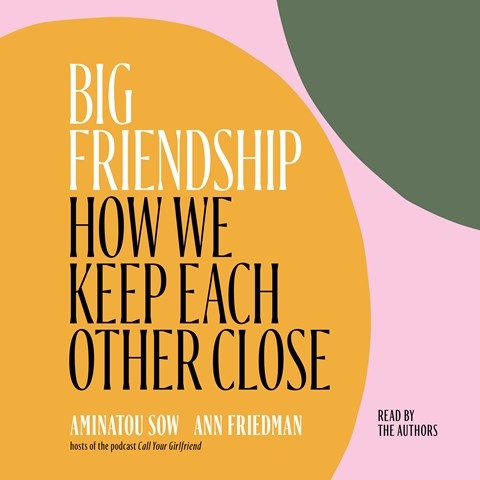 But how about friendship outside of novels? Easier, harder? Yes and yes, according to Aminatou Sow and Ann Friedman, hosts of the podcast "Call Your Girlfriend" and coauthors of BIG FRIENDSHIP. Engaging and natural behind their mics, the co-hosts take turns explaining how they met and have maintained an interracial friendship and working relationship that's adapted to challenges of distance and life-changes. Their personal story blends with the prescriptive as the authors examine a host of data on the value of connection, making this an audiobook that educates as it entertains.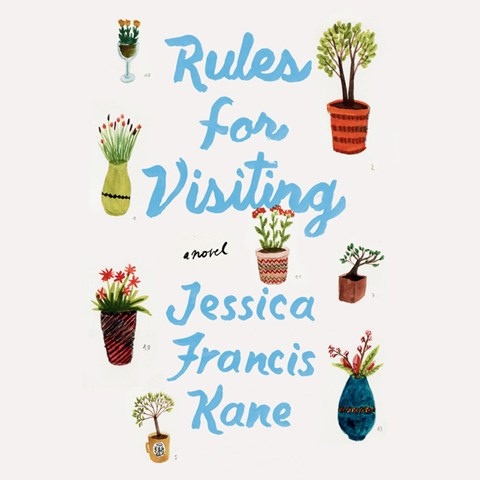 I'll finish with another novel and a memorable character, the marvelous May Attaway, and her tender, wry, and hope-filled rediscovery of friendship. Emily Rankin's Earphones Award-winning performance of Jessica Francis Kane's RULES FOR VISITING perfectly captures the solitary May's blend of awkwardness, optimism, and practicality. You will laugh, cringe, and feel your heart swell as she reconnects with long-lost friends and discovers new ones. The story is just right to accompany our cautious, eager, and ungainly leap into socializing in the summer of 2021.