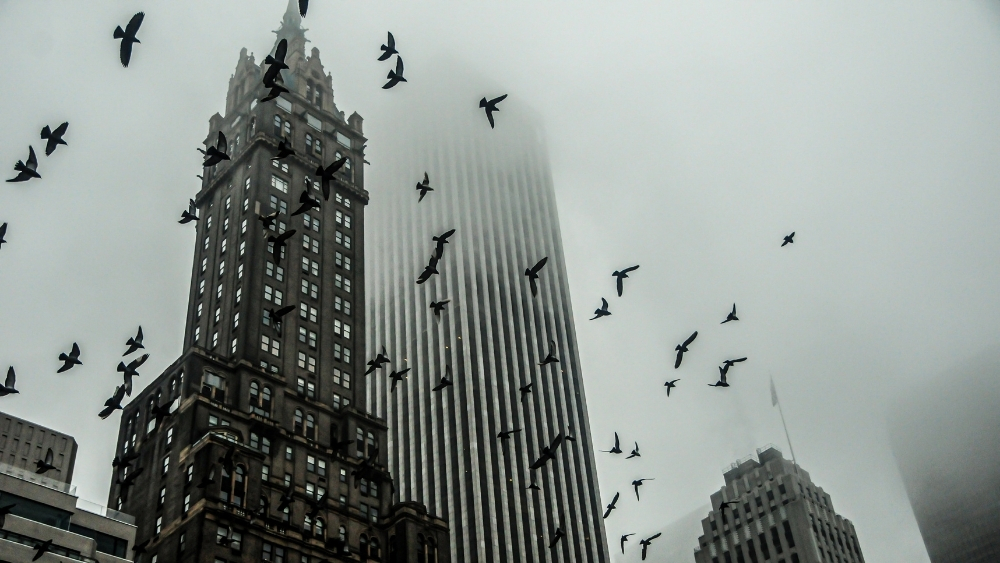 As we approach Halloween, why not enjoy some romance audiobooks with characters who face down terror and live to tell about it. Great narrators hold us rapt as we listen on the edge of our seats, experiencing every heart-pounding moment. These spine-tingling audiobooks place the listener right in the middle of the action. I am being a bit loose with my parameters for "scary" stories—so there's something here for everyone!
DREAM MAKER is a Kristen Ashley romance with thrilling elements, narrated by Susannah Jones. Evie gets tangled up in her incarcerated brother's trouble, only to find assistance from her new "commando" boyfriend Danny. Evie's cute personality and Danny's macho one are great foils on audio, and there's enough danger and family drama to keep listeners' full attention.
WHEN NO ONE IS WATCHING by Alyssa Cole and read by Susan Dalian and Jay Aaseng is a Brooklyn-set thriller that questions rapid gentrification in an established neighborhood with chilling results. Humor and tension as well as New York's panoply of accents are well handled by both narrators. You might want to listen to this thriller (with a touch of romance) in the daytime!
Slip into England of the 1920s with KJ Charles's SLIPPERY CREATURES, read by Cornell Collins. Listeners will fall for Will Darling as he takes over his uncle's bookshop and struggles to put World War I behind him. This quiet setting turns dangerous when Will receives threats from government and criminal forces. Narrator Collins voices English and Welsh accents with ease and builds the romance between Will and the mysterious Kim Secretan, a love interest with a complicated past.
IGNITING DARKNESS by Robin LaFevers is the final volume in the COURTING DARKNESS series, read by Suzy Jackson, Amanda Leigh Cobb, Eva Kaminsky, and Brad Munn. LaFevers has written an intricate, sometimes violent medieval fantasy with superbly capable female protagonists. Court politics, betrayal, and suspicion are voiced by Jackson and Cobb, each portraying a different female assassin with her own loyalties. Additional sections are read by Kaminsky and Munn.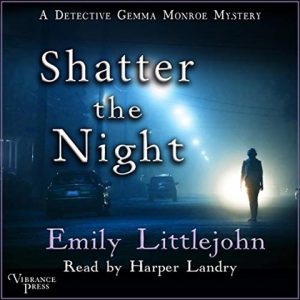 You can't go wrong with a mystery in October, so try out SHATTER THE NIGHT by Emily Littlejohn, read by Harper Landry. When Detective Gemma Monroe faces a murder investigation on Halloween, strange things are sure to happen! Landry throws out tons of clues and covers everything with an ominous tone sure to evoke the spirit of the holiday. There's even a little romance with Gemma's upcoming wedding.
Wanting to find more new romances? Visit AudioFile's reviews page for the latest romance audiobook reviews.