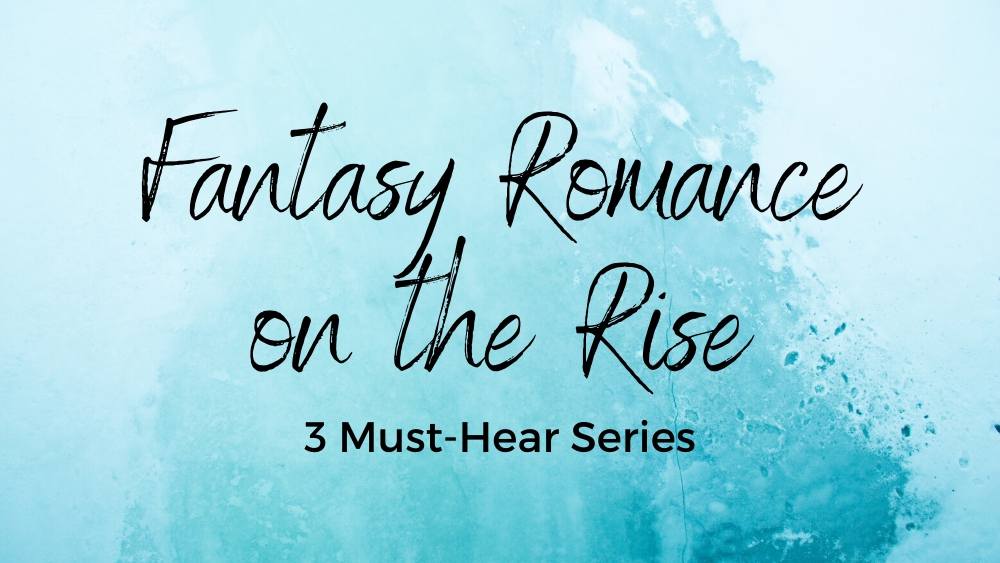 Kristen Ashley's THE BEGINNING OF EVERYTHING: The Rising, Book 1 has fourteen narrators. If I had been able to mention every one of them in my original AudioFile review, that would have been a third of my word count right there. But here, dear listener, I am not so limited, so prepare to hear much more about this full-cast audio and its fabulous narrators.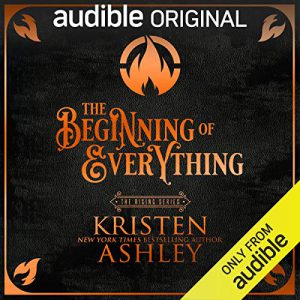 First, the premise. We're in the fantasy world of Triton with its different kingdoms, some of which bear a striking resemblance to Earth locations. A mythical beast is preparing to rise, and the four kingdoms sign on to the prophecy, which says that four royal marriages are the only way to defeat the beast.
Our four couples are:
King Aramus (Jakobi Diem) and Queen Ha-Lah (Joniece Abbott-Pratt) of kingdom Mar-el. They are already married when the story starts. They seem like a strong, very regal couple, but they have a few magical disagreements.
Prince Cassius of Airen (John Hartley) and Princess Elena (Stella Bloom) of the Nadirii Sisterhood. These two are swooningly into each other, but of course they argue all the time.
Prince True of Wodell (Hartley) and Farah of Firenze (Clara Francesca). We don't know as much about this couple—yet. It's only book one, after all.
King Mars of Firenze (Lance Greenfield) and Lady Silence Mattson of Wodell (Sarah Coomes)—it's this couple's wedding that the book centers around. Mars is an alpha male times a thousand, and he has strong, protective feelings about Silence, who is intriguing and adorable. But it's not all smooth sailing.
Does that sounds like a lot to take in? This is why the audiobook is the perfect way to experience this series—every character, major or minor, either has a unique voice or a dedicated narrator assigned to them. As the narration switches from Mars to Silence to Elena, you know exactly who is speaking. No confusion. And better yet, you love who is speaking. This is the first of four audiobooks, and I can't imagine time better spent, both for a complex romance that keeps you listening and for the tremendous cast of narrators with no weak performances. This really is the beginning of everything.
If you're a fan of intriguing world building and action-packed adventure along with your romance, I also recommend these author-narrator pairings:
Normally, series with so many titles tend to get repetitive and recycle material. But Robert Petkoff and Kresley Cole never disappoint with the Immortals After Dark series. Petkoff is all-in on Cole's sensual paranormals, featuring flawed characters in unforgettable situations. Petkoff is a master of accents and intense situations. He paces Cole's detailed romances so that there are no dull moments, and he makes listening an addictive experience. WICKED ABYSS and LOTHAIRE are AudioFile Earphones Award winners, and PLEASURE OF A DARK PRINCE was an Audie Award finalist. Wherever you start in this series, you'll be hooked.
Renée Raudman reads many (but not all) of Ilona Andrews's fantasy romances, and my favorite things about this author-narrator pairing are the dense world building and how Raudman's narration makes you lean forward to hear each and every detail. She pulls out the sarcastic humor with an intuitive reading. She portrays strong male characters steeped in violence and determination matched with female warriors who never pull a punch, verbally or physically. Raudman does great Southern accents, where many Andrews's stories are set, and you can tell she's having as much fun narrating as we are listening.