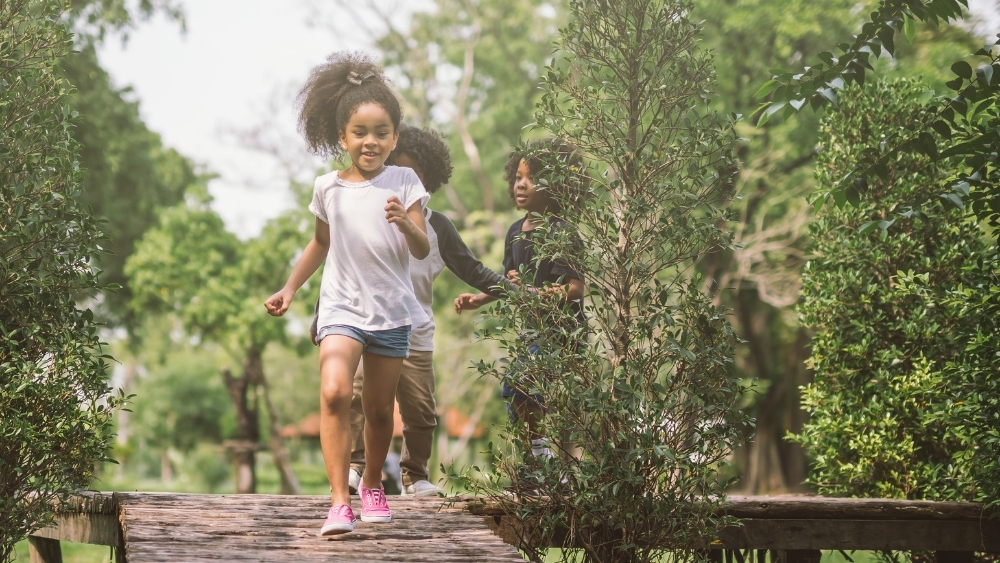 Observing the physical and natural world has led to incredible discoveries that have changed humanity forever. The fiction and nonfiction audiobooks in this list celebrate scientific investigation of all kinds. Topics that might seem dry and boring in a textbook—like the water cycle, or the history of microbiology—are rendered as thrilling, true-life adventures. And the fictional stories help kids imagine themselves as future medical researchers or architects of artificial intelligence. Perfect for family listening, these audiobooks will have curious kids and their parents eager to find out more.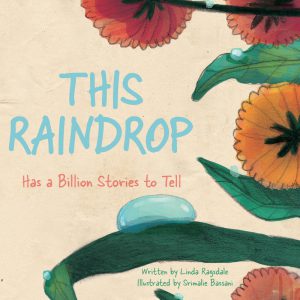 THIS RAINDROP
by Linda Ragsdale, read by Simon Vance
Dreamscape, Ages 4-6
AudioFile Earphones Award
With the reverent tone of a kindly professor, Simon Vance's voice pulls listeners in and encourages them to contemplate the importance of water in all its forms on our planet. Music and watery sound effects further enhance the mood of this inspirational and educational audiobook.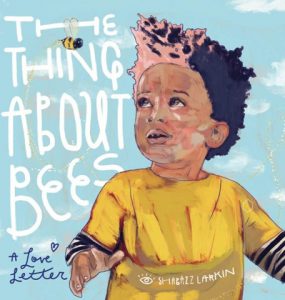 THE THING ABOUT BEES
by Shabazz Larkin, read by Shabazz Larkin, Legend Larkin, Royal Larkin, Ashley Larkin
Live Oak Media, Ages 4-6
AudioFile Earphones Award
Shabazz Larkin narrates with warmth as he describes the important role that bees play in pollinating plants and making a picnic's worth of fruits grow. Buzzing bees, light piano music, and bongo drums add to the fun as Larkin explains how kids share some buzzing and sneaking and stinging tendencies with bees—and how essential his kids are to making his life sweeter, too.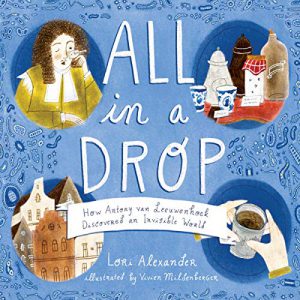 ALL IN A DROP
by Lori Alexander, read by Kevin T. Collins
Dreamscape, Ages 6+
After building his own microscope in 1674, Antony van Leeuwenhoek's discovery of microscopic moving creatures in lake water stunned the scientists of his day and led to the study of microbiology. Kevin T. Collins's even pacing makes this scientific history easy to follow, while his formal, serious tone provides a droll contrast to Antony's fascination with the microbes living in people's skin scrapings, tooth plaque, earwax, and feces.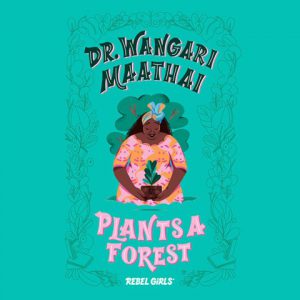 DR. WANGARI MAATHAI PLANTS A FOREST
by Rebel Girls [Eds.], read by Bahni Turpin
Listening Library, Ages 6+
Dr. Wangari Maathai, the first African woman to win the Nobel Peace Prize, led a life of environmental activism and is an inspiration to people everywhere. With Kikuyu words and names, various distinct voices, and African accents, Bahni Turpin's performance evokes sympathy for Maathai's determined efforts to lead Kenyan women in the Green Belt Movement.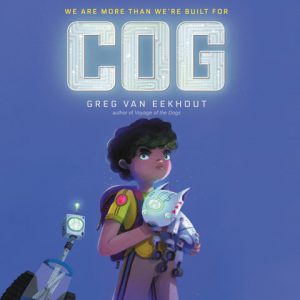 COG
by Greg van Eekhout, read by James Fouhey
Harper Audio, Ages 8+
Narrator James Fouhey gives life and heart to a group of misfit robots on a mission to save themselves from the evil AI corporation "uniMIND." Cog (whose name is short for "cognitive development") is a robot who looks and acts remarkably human. After an accident leaves him damaged, Cog wakes up in a lab surrounded by scientists who want to remove his brain. With the help of four robot accomplices, Cog escapes on a funny, action-packed adventure to try to find the human engineer who built him.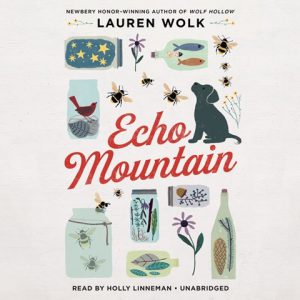 ECHO MOUNTAIN
by Lauren Wolk, read by Holly Linneman
Listening Library, Ages 10+
Holly Linneman's narration brings the quiet, woodland landscape of rural Maine to life. After an accident leaves her father in a coma and doctors unable to help him, 12-year-old Ellie courageously endeavors to learn all she can about natural healing.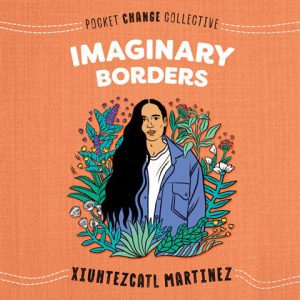 IMAGINARY BORDERS
by Xiuhtezcatl Martinez, read by Xiuhtezcatl Martinez
Listening Library, Ages 14+
Twenty-year-old environmental activist and hip-hop artist Xiuhtezcatl Martinez narrates his brief but powerful essay on climate change. Pairing hip-hop verses with hard-hitting information on the warming of our planet, Martinez implores the youth of the world to seize the opportunity to launch a movement that will save the planet.