Fiona Hardingham narrates THE LONG-LOST HOME, the final audiobook in Maryrose Wood's The Incorrigible Children of Ashton Place series, with exuberance, charm, and impeccable timing. As our guest on AudioFile's podcast, she discusses the special preparation she put into this audiobook, one of our 2018 Best Audiobooks for Children & Family Listening.
And for more on The Incorrigible Children, check out our special bonus interview with author Maryrose Wood .
"It's very action-packed and full of heart."—Narrator Fiona Hardingham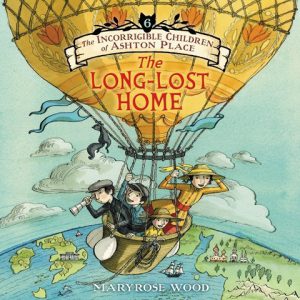 THE LONG-LOST HOME: The Incorrigible Children of Ashton Place, Book 6
by Maryrose Wood, read by Fiona Hardingham
Harper Audio
AudioFile Earphones Award
In narrating the final audiobook in this series, Fiona Hardingham honors the atmosphere created by original series narrator Katherine Kellgren but adds her own unique style. Fiona has great comedic timing and deftly incorporates a wide range of accents and voices, including those of chilling villains, distracted fathers, and ridiculous ladies of leisure. A thoroughly satisfying conclusion and delightful listen for all ages.
Fiona has brought her talents to audiobooks in many genres, including Young Adult, Fiction, Mystery, and more. Browse her full audiography for more great listens!
Photo by Luke Fontana