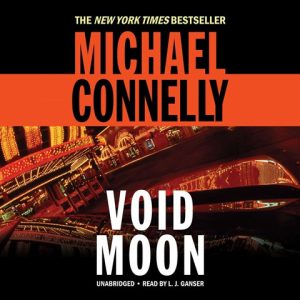 While this isn't a travel blog, the treks I am doing this spring have been intriguingly enlightened by mystery audiobooks, which can deepen one's perspective on a location. I started the month of April with a trip to London and ended it with a jaunt to Las Vegas. On the surface, the cities have little in common: one city steeped in history, the other where it is still not clear whether civilization has a foothold; one cold and rainy, the other parched from unrelenting desert sunshine. But scratch the surface, and mystery writers have found endless sources of inspiration in both. Since I covered London in my previous blog, I will focus this post on Las Vegas audiobooks.
A good starting point is an older (2000) stand-alone, Michael Connelly's VOID MOON, read by L.J. Ganser, which like many Connelly books shuttles the listener between L.A. and Las Vegas. A switch-up for Connelly, the main characters in this tale are criminals, one sympathetic (Cassidy Black) and the other despicable (Jack Karch). Ganser performs a totally engaging tale that takes the listener into the back office and the overhead air-conditioning ducts of the Las Vegas high roller resorts.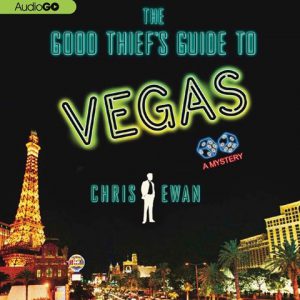 For a more humorous take on Sin City, I totally enjoyed Chris Ewan's THE GOOD THIEF'S GUIDE TO VEGAS, read by the incomparable Simon Vance. He perfectly delivers the ironic, self-deprecating voice of the good thief, Charlie Howard, who so easily stumbles his way into and out of highly sticky and perilous situations. Believe me, after listening to this one, I thought twice about using the safe in my hotel room.
These audiobooks bring to mind one thing that London and Las Vegas have in common—the ubiquitous CCTV cameras that seem to capture all, making it more challenging for the evil-doers and sometimes giving a leg up to those who want to capture them in fiction and in real life.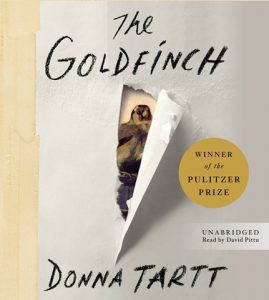 There is a world of Las Vegas that few tourists see, as it requires going off the strip and out into the desert to the communities where the real people live who work to make the unreal world that is Vegas. While Donna Tartt's THE GOLDFINCH, read by David Pittu, is centered in New York City, an important segment of the book takes place in the real Las Vegas and provides the listener with a view into a dark world outside of the bright lights of the strip.
Oh, and one more thing London and Las Vegas apparently have in common—Sherlock Holmes. Really?!