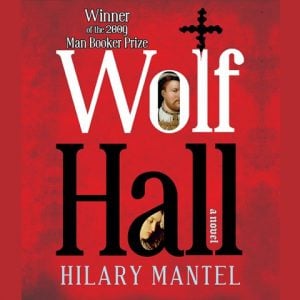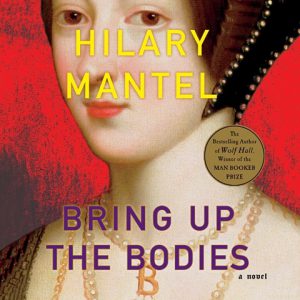 Hilary Mantel's historical novels about Henry the Eighth's chief fixer Thomas Cromwell, WOLF HALL and BRING UP THE BODIES, may have been hugely popular, but I never made far into either tome. Judge me if you will, but the long, phrase-filled sentences and constant present tense put me off. Then I turned to the audiobooks, and sure enough, narrators Simon Slater (WOLF HALL) and Simon Vance (BRING UP THE BODIES) captured me immediately. The expressiveness of their voices, scenic pacing, and vivid vocal portraits welcomed me into Mantel's blend of prodigious fact and colorful imagination. Thanks to Slater and Vance, each of whom won an Earphones Award for their performances, I read two books I loved, and Mantel gained a fan.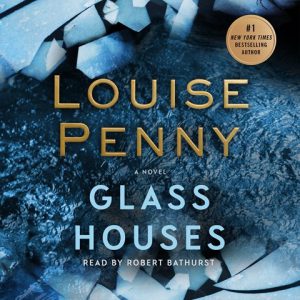 That's just one example of what the best narrators can do for writers. They also expand demand. We all know folks who consume books only while driving. My artist friend Leslie has a variation on that. She buys only books that are available both in audio and digital using Whispersync technology. During the day, while painting, she listens to the audiobook; in the evening, she reads the same book on her Kindle. If there's no audio version available, Leslie doesn't buy the book. Louise Penny's Three Pines series about inspector Gamache is one of her favorites. Though she mourned the death of longtime narrator Ralph Cosham, she has embraced new narrator Robert Bathurst, who won an Earphones Award for the newest Québécois mystery, GLASS HOUSES. By the way, Penny is an author who appreciates the importance of a good narrator. After Cosham's death, she listened to sample recordings for months before selecting Bathurst as the next voice for her work.
Narrators also can sell a book twice. I listen to audiobooks and read old-technology paper books. I own a fair number in both formats. What can I say? When I love something, I really love it. That's how I read Colm Tóibín's novel NORA WEBSTER twice, savoring the writing and then finding breath-stopping nuances in Fiona Shaw's Earphones performance about a young Irish widow in the 1970s.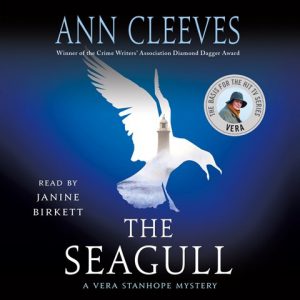 The same goes for Ann Cleeves's Vera Stanhope mysteries. I've loved all of them and also gained new appreciation from the audiobooks. Two of my favorites are HIDDEN DEPTHS, performed by Ann Dover, and THE SEAGULL, in an Earphones Award performance by Janine Birkett.
Finally, narrators can teach authors to write better. Word choice, punctuation, sentence structure, and, one of my pet peeves, the overuse of "he said, she said" can all be improved if a writer is willing to hear and pay attention to their audiobooks. Dear departed Barbara Mertz, author of the Amelia Peabody mysteries, said that listening to Barbara Rosenblat helped her clean up her act. Gone were hard-to-pronounce words and convoluted paragraphs leading nowhere. Learn more about their collaborations in this conversation with Barbara Rosenblat on The Download.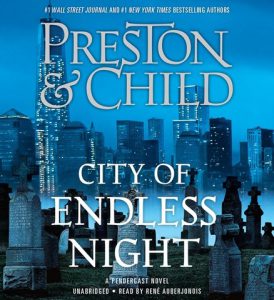 The powerhouse writing team of Douglas Preston and Lincoln Child also credit their narrators with educating them. Preston told AudioFile that, "It's always instructive to hear a good reader read your work. It points out hidden strengths and weaknesses, and it helps you hear the music (or lack thereof) of your prose." The Preston and Child narrators include David Birney, Scott Brick, David Colacci, and René Auberjonois, who recently delivered a terrific performance of CITY OF ENDLESS NIGHT, the 17th Pendergast suspense novel. "More writers should meet their audio narrators," says Preston, to which I say, "Here, here."
So, given that lots of us listen to an audiobook because of the narrator, what do you think your favorite narrators do for the authors they read?