For decades, free expression has been recognized through Banned Books Week celebrations—or, more accurately, celebrations of the intellectual freedom that is the opposite of book banning. Hearing someone else's story provides several kinds of freedom: the freedom of the teller to express experiences, ideas, feelings, and flights of fantasy; and the freedom of the listener to take in these accounts and expand their own understanding and worldview. What can we do now, at a historic point when book banning has become popularized as an acceptable form of suppression in too many communities? We can choose to listen freely, and to encourage others to listen to many different viewpoints, experiences, possibilities, and questions. As author and short story anthologist Chimamanda Ngozi Adichie has eloquently warned, there is a "danger of a single story" if we won't, or can't, hear many voices.
Censorship has been a hallmark of certain political operations throughout recorded human history to suppress stories that challenge what those in power want us to hear. This year, let's give an ear to accounts of how waves of suppressed expression have been met with renewed vigor to keep intellectual freedom healthy and vibrant.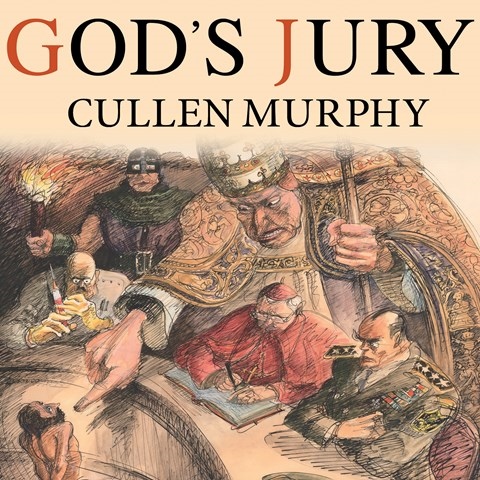 GOD'S JURY: The Inquisition and the Making of the Modern World, written by Cullen Murphy and narrated by Robertson Dean, gives us an accessible and highly listenable account of the Inquisition of the Catholic Church during the more than three centuries, from the fourteenth century to the sixteenth, when it cruelly punished Catholics for learning about ideas other than those prescribed by the Church. The methods used for this intellectual suppression included surveillance and bureaucratic fortress-building. Sound familiar? Thanks to this author and narrator, we as listeners can gain insights into a grim era because we are no longer in its grasp. This listening experience reveals how suppression need not be the end of the story.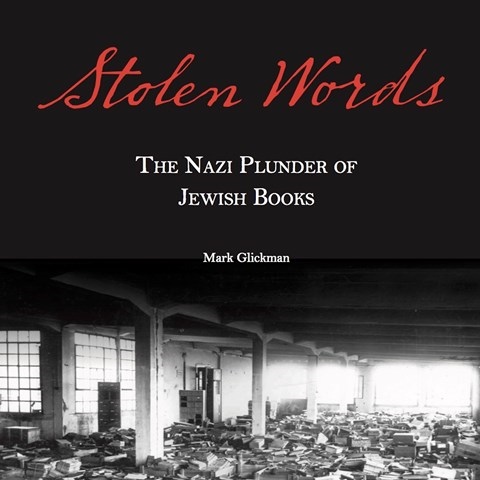 STOLEN WORDS: The Nazi Plunder of Jewish Books, written and narrated by Rabbi Mark Glickman, shares the massive project of repatriating millions of books owned or authored by Jews which Nazi censors confiscated during World War II. The enormity of this postwar work took energy, focus, and copious amounts of research. Glickman takes listeners through surprising twists of international law as well as the kaleidoscope of topics these books addressed. His narration provides an energy and pacing that match the soldiers, archivists, and librarians who undertook the work of responding to this chapter of gross censorship with another: that of restoring access to all those stolen words.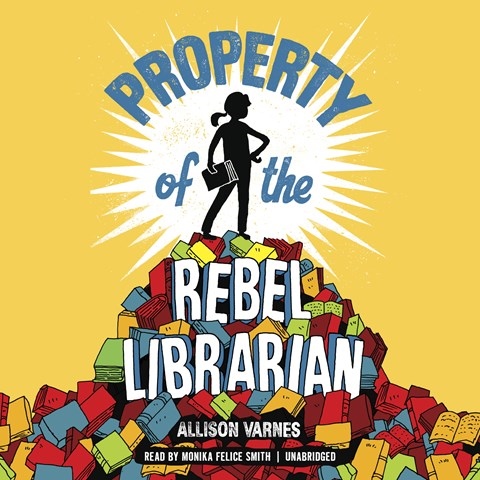 PROPERTY OF THE REBEL LIBRARIAN, written by Allison Varnes and narrated by Monika Felice Smith, is a middle-grade novel that arrived just as school library censorship efforts began to simmer in our current time. Notably, the plot of seventh-grader June's response to local censorship efforts—circulating the suppressed titles from her own locker—is the very playbook tween and teen students have used in real life as local censorship comes to schools. It seems appropriate here that the voices of the kids are distinct, while the adults all share a pedantic tone. That's exactly how many kids this age hear the adults in their own lives. The burgeoning understanding that being in charge doesn't give anyone the right to monitor one's search for new voices arrives here with a relatable and inspirational way to take back reader freedom.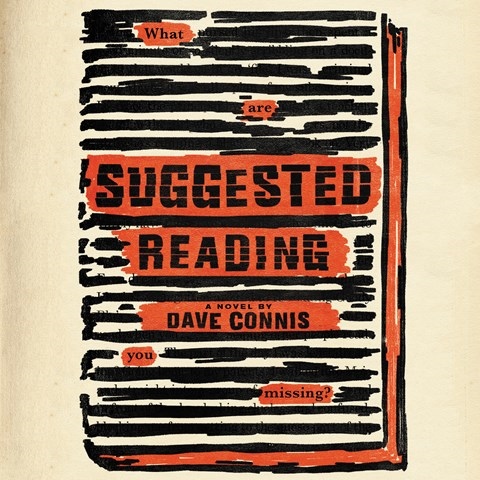 Teen listeners can find a similar fictional, yet just as realistic, role model in SUGGESTED READING by Dave Connis, brought to listeners in an Earphones Award-winning performance by Kyla Garcia. Beyond delivering a story of collecting school-banned books and circulating them to friends, both author and narrator fully realize the epiphanic power that the young intellectual freedom activists discover when they read their underground library's contents. The power of hearing many stories, rather than only the authority-sanctioned ones—or none at all—is at the heart and soul of this audiobook.
The freedom to access the voices of many, as much as the freedom to express our own opinions and experiences, is never assured in the future. Let's work to maintain it here and now by learning from past intellectual freedom victories and hearing how those threatened by loss of access to stories now are taking up the fight in practical and inspiring ways.