After a private plane crashes into a mountainside in Colorado, Allison awakens to find the pilot dead and her instincts on high alert. Then she runs. In FREEFALL, narrator Karissa Vacker, as Allison, commands our attention from her first words. Karissa tells us more—but not too much more—about this compulsively listenable audiobook.
"My heart was pounding the whole time—this book will keep you on your toes!"—Narrator Karissa Vacker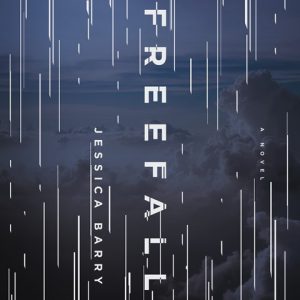 FREEFALL
by Jessica Barry, read by Hillary Huber, Karissa Vacker, MacLeod Andrews
Harper Audio
AudioFile Earphones Award
A young woman flees into the wilderness after a plane crash. We sense she's running from something, but what? Enter narrator MacLeod Andrews, menacing and devious as The Man. As Allison's estranged mother, Maggie, Hillary Huber is also completely convincing and compelling. As Maggie uncovers her daughter's secret life and Allison eludes The Man, author Barry and all three narrators keep listeners spellbound.
Check out Karissa's audiography for listens in a variety of genres, from mystery to romance to young adult and more.