Are you looking for an especially immersive listening experience? Escape into richly imagined worlds with these five fantastical audiobooks, compellingly performed by talented narrators.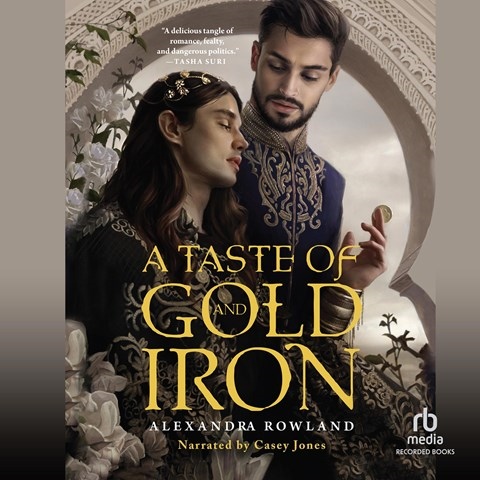 I take any excuse I can get to recommend Casey Jones's Earphones Award-winning narration of A TASTE OF GOLD AND IRON. Prince Kadou is humiliated after an altercation with the father of the queen's new daughter. To restore his reputation, he takes over the investigation into a break-in at a government building, along with his newly appointed bodyguard, Evermer. Jones's vocal versatility, including accents, tones, and pitches to depict various genders and imagined cultures, engrosses listeners in this unique fantasy setting full of political intrigue. Kadou's anxious inner thoughts are depicted realistically, and Evermer's precise speech perfectly reflects his stoicism and (seeming) coldness. The palpable chemistry between these two characters as they slowly warm up to each other is irresistible.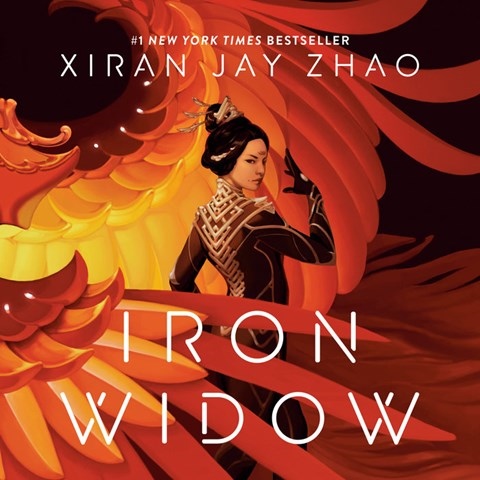 Rong Fu narrates Xiran Jay Zhao's IRON WIDOW, a science-fantasy that reimagines the lives of historical Chinese figures. Male and female pilots team up in transforming alien husks to fight the invaders infesting Huaxia. The immense mental exertion of piloting frequently results in the deaths of female pilots. After pairing up with the man responsible for her sister's death results in his unexpected demise, Zetian is forced to pair with the strongest male pilot, convicted murderer Li Shimin. Fu narrates with the righteous tenacity of a woman sworn on revenge, captivating listeners through the horrors of a misogynistic society that sees women as expendable. Perfectly paced fight scenes full of intensifying passion will put listeners on edge—and leave them eager for the sequel, due in 2023.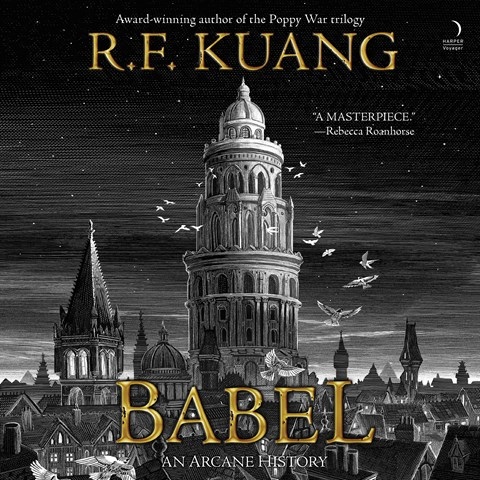 For the sheer number of languages and variety of accents necessary to narrate R.F. Kuang's BABEL, Chris Lew Kum Hoi's standout performance earned an Earphones Award. Robin Swift, orphaned in Canton, is brought to London to train in several languages and prepare for enrollment in Oxford University in this alternate history fantasy set in the 1800s. This complicated and philosophical audiobook details how the meanings lost in translations are manifested using enchanted silver, serving to strengthen the British Empire's efforts toward colonialism. Hoi's versatility and emotional connection depict distinct, complicated characters navigating a world full of racism and violence. Billie Fulford-Brown's narration of the footnotes offers anecdotes full of context that challenges accepted history or witty commentary about what the characters are experiencing.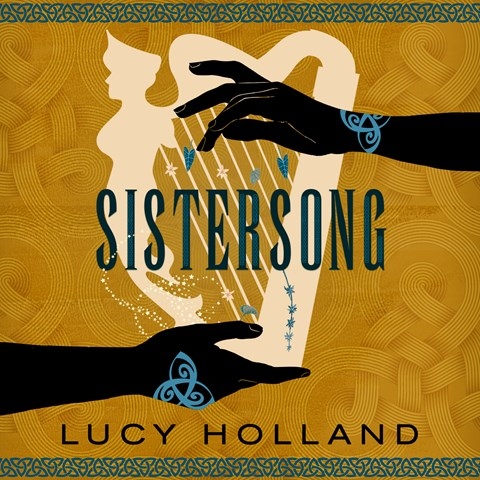 Ronyn Holdaway's haunting performance of SISTERSONG, a retelling of the English murder ballad "The Twa Sisters," makes it one of my favorite audiobooks of all time. The king of Dumnonia embraces Christianity as the threat of invading Saxons grows. Though he leaves the old magic behind, it finds a home among his three children. Riva is blessed with magic that heals all but her own scars. Sinne's burgeoning magical skill furthers her dreams of romance and adventure. Powerful transmasculine Keyne just wants to be accepted as the king's son and rightful heir. Holdaway's vocal versatility creates distinct voices and, most impressively, unique and resonant singing voices for each sibling. The ballad they sing at the end of the audiobook is particularly stunning, layering the singer's tormented thoughts on top of the tragic song with superb editing.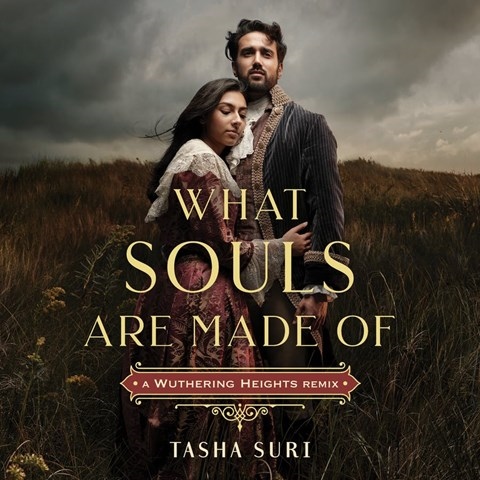 While not strictly a fantasy, WHAT SOULS ARE MADE OF, a retelling of Wuthering Heights, is full of dark secrets, haunting ghosts, and complicated romance, beautifully told in two voices. Narrators Alex Williams and Becca Hirani give commanding, impassioned performances of this familiar tale, which imagines a Heathcliff and Catherine with South Asian heritage and engages with British colonialism and its impact on India. Dark-skinned Heathcliff is voiced by Williams, who fully embodies his anger and heartbreak after overhearing Cathy say he wasn't fit for her to marry. Cathy is expected to take her place in proper society, refusing marriage to low-born Heathcliff despite her feelings and their unmistakable connection. Hirani's depiction of Cathy embodies her high expectations and endless guilt.
Alex Richey is an AudioFile Reviewer and library technician in Maine.