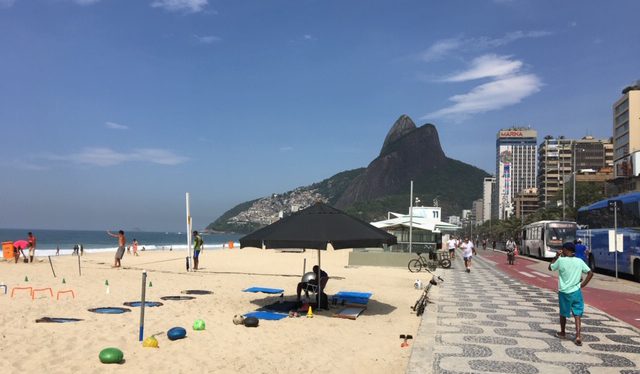 From Barcelona to Singapore to Rio, I have been privileged to see wonderful sites and to hear many voices from around the world. To experience another culture, through words, foods, and relationships, opens one's eyes and one's heart. What strikes me about my recent visits to Europe and Asia is the extent to which English has become the common vehicle for communicating. I am so grateful that English is my native language, since it's not an easy language to learn. I also feel fortunate that there is a long list of mystery audiobooks from around the world that have been translated into English.
And in case you were not aware, August is Women in Translation Month (#WITMonth). Google it to find out more!
Below, I provide a mini-sample of the smorgasbord of offerings in world mysteries.
In honor of WIT Month, I will start with an audiobook by a female author that crosses the genre border of fiction/thriller, THE MEMORY POLICE by Yoko Ogawa, translated by Stephen Snyder. The audiobook is read masterfully by Traci Kato-Kiriyama, who captures the pacing of the poetic writing in this dystopian story of an island where objects and memories are mysteriously disappearing.
For additional translations of women's crime writing, we just have to look at Scandi Noir, which has given us Camille Läckberg, Sara Blaedel, and several others. Läckberg has set her crime novel series in her hometown of Fjällbacka on the west coast of Sweden. The audiobooks feature Detective Patrik Hedström and his wife, writer Erica Falck. Check out THE LOST BOY, narrated by Golden Voice Simon Vance.
Keigo Higashino is one of the best-selling authors in Japan. His latest (Book 5 in the Detective Kaga Series) is NEWCOMER, an Edgar Award finalist narrated by Earphones Award winner P.J. Ochlan. Listeners accompany Detective Kyochiro Kaga as he attempts to establish himself in a new district of Tokyo. The series provides a view into life in Tokyo and Japanese culture.
Antonio Hill's THE SUMMER OF DEAD TOYS, set in Barcelona, particularly intrigued me as I visited the city this past spring. The book was first published in Spanish to much acclaim and has since been translated into 17 languages. The author is himself a translator of English books into Spanish and appears responsible for the English version. Note that in Barcelona the native language is not Spanish, but Catalan, a fact you are made very aware of when you are there. The audiobook is narrated by Earphones Award winner Mark Bramhall.
Let's continue further south to Italy to commemorate Andrea Camilleri, who passed away this summer at age 93, leaving a legacy of the Inspector Montalbano series. For Book 23, THE OVERNIGHT KIDNAPPER, Golden Voice Grover Gardner returns to voice Inspector Montalbano and the host of quirky characters that make up the Inspector's crew and inhabit the fictional Sicilian town of Vigata.
Now on to one more sunny European setting—Portugal. While it is a bit dated, it is new to me, so I want to share with you José Rodrigues dos Santos's CODEX 632, narrated by Golden Voice George Guidall. As you may recall from my earlier posts, I always marvel at Guidall's ability to convey a character's country of origin through his use of accents. In this book, Guidall follows a historian from Lisbon to New York to Rio to uncover the true story of Christopher Columbus.
Take a trip around our wonderful and sometimes mysterious world with the help of your earphones. And please let me know your favorite mysteries in translation.