As we close out Black History Month, I want to take this opportunity to recognize the contributions of African American authors, narrators, and characters to the mystery/thriller genre. There is such a wealth of audiobooks to focus on.
Let's start with the late author Chester Himes, who wrote a series of nine hardboiled crime novels featuring Harlem detectives Coffin Ed Johnson and Grave Digger Jones set in the 1950s to the late 1960s.  The audiobooks, released in 2011 and 2012, were recorded by Golden Voice narrator Dion Graham and include THE REAL COOL KILLERS and COTTON COMES TO HARLEM (made into a movie in 1970).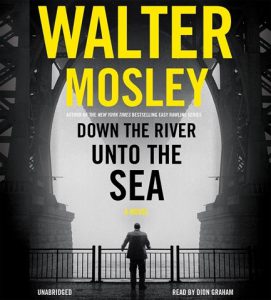 Dion Graham also brings to life Walter Mosley's P.I. Joe King Oliver in his recent DOWN THE RIVER UNTO THE SEA (a nominee for 2019 Mystery Writers of America Best Novel award).
I thoroughly enjoyed listening to Graham's velvety voice as I strolled down the streets of the same Brooklyn neighborhood where the protagonist, Joe King Oliver, lived and worked. The book also provides a hard look at relations between police and the black community in my hometown of New York.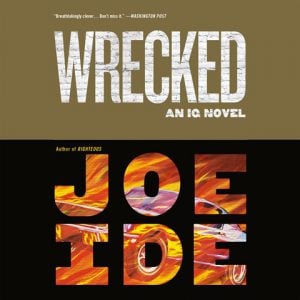 Narrator Sullivan Jones, featured with an interview in the current issue of AudioFile Magazine, has won Earphone Awards for each of the three Joe Ide books featuring P.I. Isaiah Quintabe (IQ). In the most recent book in the series, WRECKED, Jones delivers a masterful performance by narrating male and female characters, of multiple ages and races, in perfect step with the author's quick pace. Jones's acting skills get a good workout.
Let me also bring your attention to the 2018 Edgar Award-winning BLUEBIRD, BLUEBIRD by Attica Locke. JD Jackson voices Darren Mathews, a black Texas Ranger who struggles with his loyalty to both his race and his home state. We have a video from JD Jackson about narrating this impressive and suspenseful small town mystery.
Finally, I want to add to the list THE PARAGON HOTEL by Lyndsay Faye, which offers a glimpse into race relations in the 1920s, set in Harlem and Portland, Oregon. Earphones Award winner January LaVoy masterfully performs Alice James (a white woman) and the black porter Max Burton who rescues her, providing a unique view into black–white relations in the U.S. in the roaring '20s.
Mystery audiobooks, while certainly entertaining, can also provide insight and perspective.