In the spirit of gathering together, here are new romance audiobooks featuring more than one narrator. Even audiobooks can get lonely! Seriously, though, duet and multi-narrator performances in romance are popular, and having each love interest, or a group of friends, voiced by a different narrator can enhance the listening experience. We know you'll enjoy these romance audiobooks as we close out the Tease column for 2021.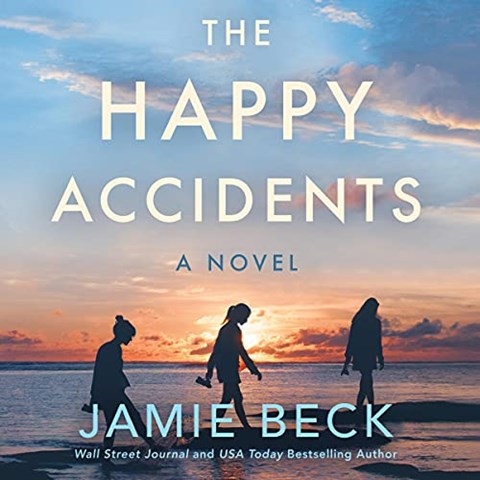 Up first—THE HAPPY ACCIDENTS by Jamie Beck, read by Amanda Ronconi, Emily Woo Zeller, and Sarah Mollo-Christensen. Three friends, three narrators? Works for us! What happens at the casino does not stay at the casino after three women say yes to a wild night and then each suffer different consequences. Having three narrators for the three narratives was a great idea for clarity and dramatic tension as the stories alternate back and forth.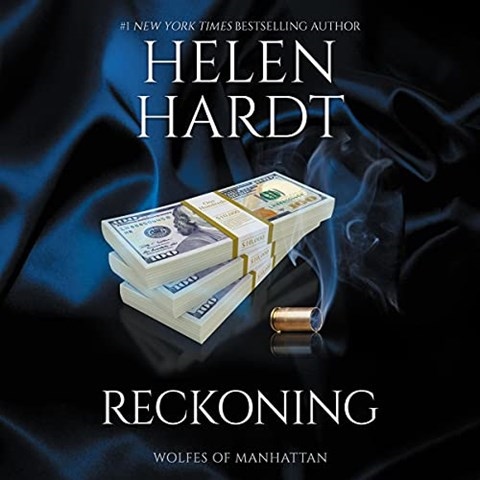 Next, try RECKONING by Helen Hardt, read by Troy Duran, Kendall Taylor, Molly Glenmore, and Ryan West. Duran and Ryan portray the Wolfe brothers and Taylor and Glenmore their wives in this fifth book in the Wolfes of Manhattan series. Hardt tells her story from four perspectives, and this multi-narrator performance is a perfect fit for the dangerous events of the series finale.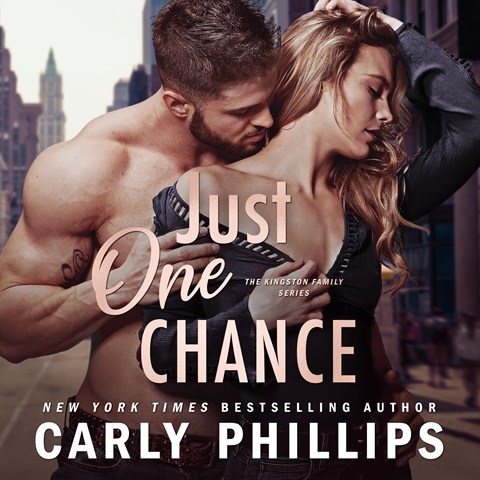 JUST ONE CHANCE by Carly Phillips and read by Mackenzie Cartwright and Connor Crais is book three in the Kingston Family series. Cartwright and Crais portray author Xander Kingston and actress Sasha Keaton in a second-chance-at-love romance on a movie set. After initial conflict and uncertainty—and an outside threat—sparks fly, and Cartwright and Crais don't miss any of them.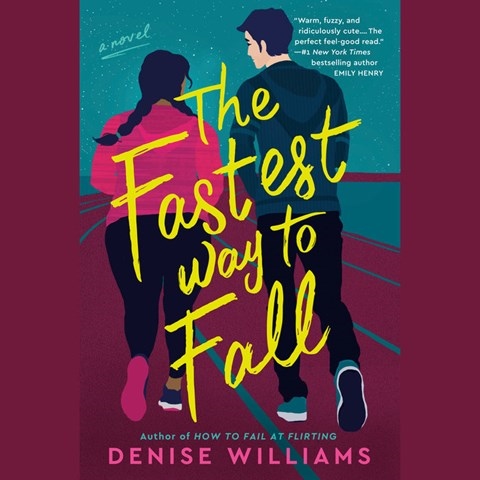 Take a chance on love with THE FASTEST WAY TO FALL by Denise Williams, read by N'Jameh Camara and Teddy Hamilton. Wes, the CEO of a fitness company, and Britta, an online writer, get thrown together when Britta gets assigned a story on Wes's fitness app. Both narrators excel at secondary character voices and capture this swoon-worthy romance, so get ready for a funny, heartfelt listen.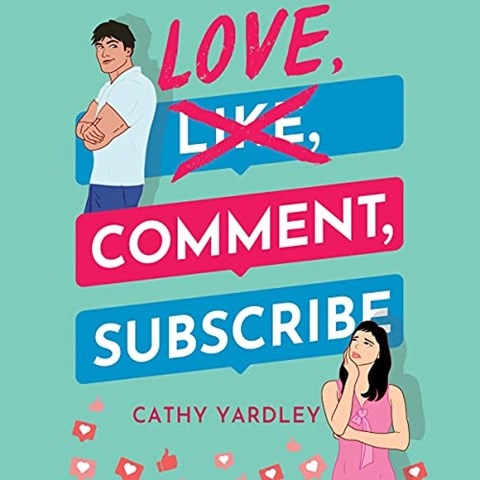 Finally, let's fall in like (or love) with LOVE, COMMENT, SUBSCRIBE by Cathy Yardley, read by Jenapher Zheng and David Lee Huynh. Lily and Tobin are both online personalities, and they team up to boost their viewership. As it's an opposites-attract romance, it's great to hear the contrast Zheng and Huynh bring to Lily and Tobin's initial encounters and the way that changes when they eventually get together.