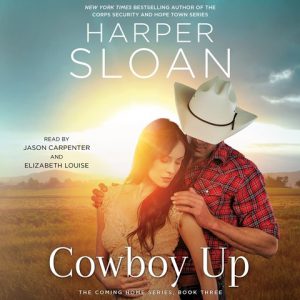 For those of us who live in the cold, rainy northeast, the setting of a Western romance audiobook holds huge appeal. Large ranches and farms are outside our everyday reality, and I always take an extra moment while listening to a western to soak in the descriptions of plants and trees we don't have here. I'll never forget driving through the fairly flat, mostly treeless highways of Kansas. In focusing on what was missing (our verdant, rolling hills covered with leafy trees and winding roads that twist around a varied landscape), it took me a while to realize what I'd gained — sky. Giant, overwhelming sky stretching from horizon to horizon. I remember talking to someone who said he felt claustrophobic without that unobstructed view, while I felt frighteningly small underneath it — it's all what you're used to! So this week we share some awe-inspiring western romances. A place to call home, independent characters who rely on friends and family to get by, a sense of belonging — narrators have to speak from their heart to capture the true spirit of the western happily ever after. 
COWBOY UP
by Harper Sloan, read by Elizabeth Louise, Jason Carpenter
Simon & Schuster Audio
Sloan's western has a vulnerable, young feel, and narrator Elizabeth Louise matches the main character's struggles toward happiness perfectly. Caroline enjoys a spectacular one night stand with Clayton Davis, and the feelings reignite when they meet again through mutual friends. Carpenter's smoky voice suits Clayton well — he's a narrator listeners will look for again.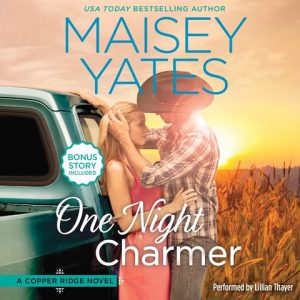 ONE NIGHT CHARMER
by Maisey Yates, read by Lillian Thayer
Harlequin Audio
It's a western opposites attract! Bar owner Ace Thompson cannot believe he's forced to offer upper class, spoiled Sierra West a job at his bar, especially because he's fighting his unwilling attraction for her. Narrator Lillian Thayer chooses two very different voices for Yates's antagonistic couple, playing up their contrasts so that the happily ever after is all the sweeter.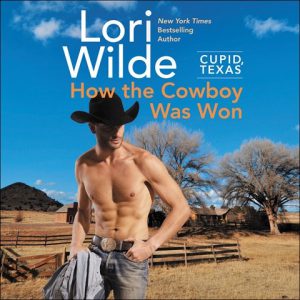 HOW THE COWBOY WAS WON
by Lori Wilde, read by Lisa Zimmerman
Harper Audio
Attention Jane Austen fans! This Texas romance has a modern day "Emma" twist. Professor Ranger Lockhart needs a wife to help in his job, and he asks local matchmaker — and his best friend — Ember to help. Narrator Lisa Zimmerman gives both their voices a Texas spin to ensure listeners never want to leave Wilde's signature Cupid, Texas, town.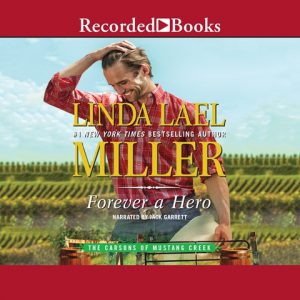 FOREVER A HERO
By Linda Lael Miller, read by Jack Garrett
Recorded Books
Let's head on over to Wyoming for a western winery novel with a splash of romantic suspense from renowned author Linda Lael Miller. Kelly can't believe her new business client is the man who once saved her life — Mace has no intention of falling for Kelly's offer to buy his winery, but he has no problem falling for her. Narrator Jack Garrett uses distinct voices and plays up Miller's humor so that characterization adds to Miller's appealing small town setting.