Golden Voice Johnny Heller is equal parts tour guide, scientist, and observer as he narrates this comprehensive look at why Earth's inhabitants are so fascinated with Mars. In this video, Johnny shares why listeners will want to hear Marc Hartzman's THE BIG BOOK OF MARS.
"This book talks about the history, the science, the pop culture, the films, and everything to do with man's obsession with the red planet."—Narrator Johnny Heller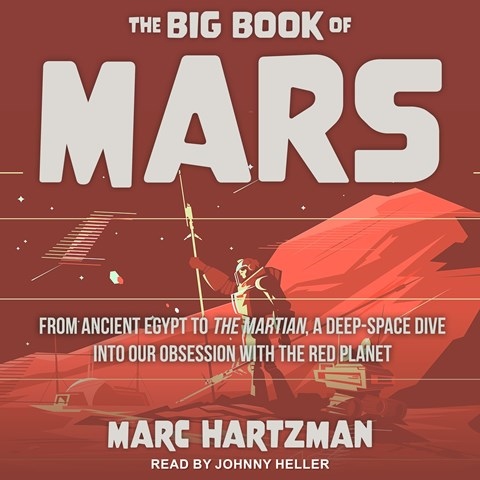 THE BIG BOOK OF MARS
by Marc Hartzman, read by Johnny Heller
Tantor Media
Narrator Johnny Heller is an inspired choice for this fun audiobook about the fourth rock from the sun. Not so long ago, people believed Mars had intelligent life that roamed its surface, constructing canals. Now humans dream of visiting there. The work also examines the ingenuity that NASA, Elon Musk, and others are contributing to the process of a human junket to the planet's surface. In the meantime, this audiobook will engage Mars's many admirers.
Find more of Johnny Heller's audiobooks in his audiography.