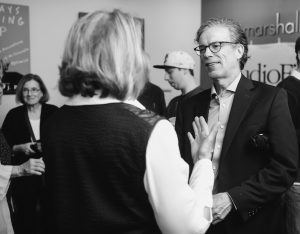 In this happy month, when we are celebrating actors honored by AudioFile as Golden Voices for their outstanding achievement in audiobook narration, I wish to announce that few things make me happier than hearing Simon Vance in my earbuds. His bright baritone and BBC English accent, his facility with characterization, and most of all, the way he uses microsecond pauses to keep me hooked — hooked — on what will happen next. Oh my. Given his multitudinous prizes for narration, including many Audie and Earphones Awards, and appearances on annual "Best Of" lists, I am not alone in my esteem.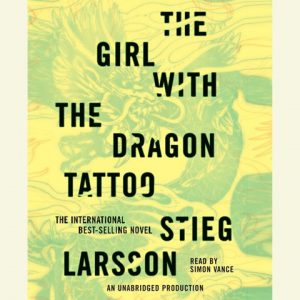 So, for a narrator who records everything from classics to science fiction, where to start? With mystery, I think. Vance, who has made Scandi-noir a bit of a speciality, has been the voice of the MILLENNIUM SERIES by Stieg Larsson (and now David Lagercrantz) since THE GIRL WITH THE DRAGON TATTOO appeared in 2008. Such is his facility with Swedish names and phrases, and the tightly wound suspense of his performance, that I have abandoned reading the books. Now it is Vance's version for which I wait as the stories about Lisbeth Salander, "punk avenging angel," multiply. Book 5, for which Vance won an Earphones Award, is THE GIRL WHO TAKES AN EYE FOR AN EYE.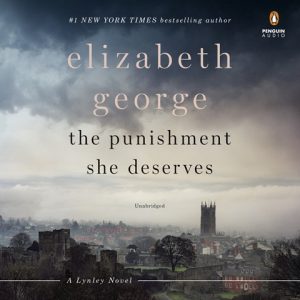 Vance can do English mysteries too, of course. He won a 2019 Audie Award for Elizabeth George's THE PUNISHMENT SHE DESERVES, the 20th in her Inspector Lynley series. Our reviewer called Vance a rock star and gave the book an Earphones Award, so I have it on my listening list. However, I can't leave the mystery genre without mentioning a personal favorite — Ruth Downie's series about Medicus Ruso, a doctor/detective in the Roman Empire. Clever, deeply researched, and often funny, the books give Vance a chance to color a long-ago time with revealing accents and characterizations that put you in the thick of the ancient melee. The latest, MEMENTO MORI, takes place in the Roman spa town that's now Bath, England. Dead bodies and listener delights multiply.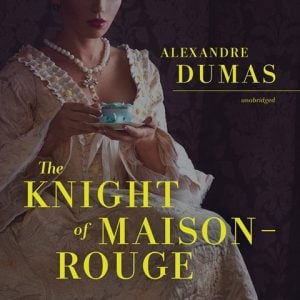 In the interest of full disclosure, I am someone who has read more Classic Comic versions of the classics than the books themselves. Now that my much-thumbed collection of 25-cent masterpieces has been gifted to younger family members, I say hallelujah for Simon Vance, who handles long sentences painlessly, and has thus introduced me to the wit and deviousness of Trollope in THE WARDEN and THE PRIME MINISTER, and the gritty realism and high morals of Dickens in OLIVER TWIST and DAVID COPPERFIELD. Vance's most recent foray in the classics is Dumas's full-blown adventure, THE KNIGHT OF MAISON-ROUGE, which involves the proposed rescue of Marie Antoinette. While history tells us that she didn't get away, the audiobook is a delight.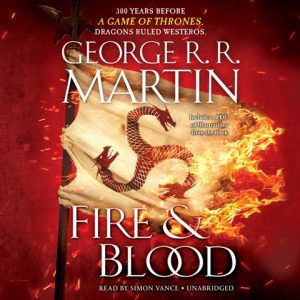 Finally, the fantasy genre. Vance honors it by combining audible enthusiasm with straightforward readings that take the wildest storylines seriously.  His "mellifluous" performance of Alan Moore's epic, JERUSALEM, won Audie and Earphones Awards in 2017. And speaking of epics, for those mourning the end of the television version of George R.R. Martin's Game of Thrones, I recommend you turn immediately to his FIRE & BLOOD, a wonderful new historical accounting of the events leading up to the iconic series.
Check Simon Vance's profile page to learn more about all those other titles that I didn't have room to mention.