We know that narrator Katherine Kellgren can weave spells with her versatile voice and her prodigious narration talents. As AudioFile goes Behind the Mic, we learn about another of Katherine's gifts when she recorded Karen Cushman's GRAYLING'S SONG.
"Karen Cushman loves to have music in her books . . . We agreed that I would write all the melodies for Grayling's songs."—Narrator Katherine Kellgren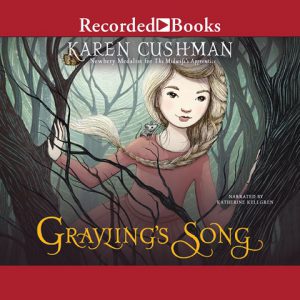 GRAYLING'S SONG
by Karen Cushman, read by Katherine Kellgren
Recorded Books
Earphones Award Winner
AudioFile Editors knew the combination of Karen Cushman and Katherine Kellgren would again create terrific listening. Celebrated Cushman titles ALCHEMY AND MEGGIE SWAN, WILL SPARROW'S ROAD and now GRAYLING'S SONG make a trifecta of song, history, magic, and memorable characters. Listen to a sound clip of Katherine and read our full review here!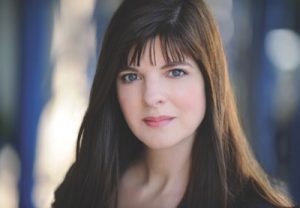 Find more recent audiobooks by Katherine!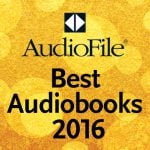 AudioFile
2016 Best Audiobooks
Award Winner