London, with its long history, winding streets, grey skies, and multinational population, has been and continues to be a brewing pot for mysteries, spy thrillers, and psychological dramas. Walk across Tower Bridge, down a twisted street, into a pub, and you will recognize a scene from one of your favorite audiobooks.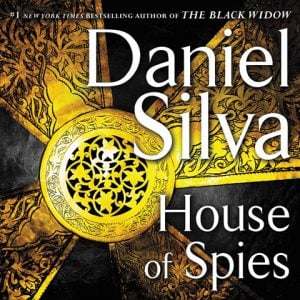 While Daniel Silva's Gabriel Allon series takes the listener all over the world, his latest, THE HOUSE OF SPIES, starts at Charing Cross Road, which is why I found myself right there looking cautiously for white vans with terrorists jumping out. With narrator George Guidall's voice in my ears, I mainly worked at not getting run over by cars and busses speeding by from the wrong directions at intersections. Guidall's rendition of Allon also followed me into the National Gallery of Art, where I imagined finding the multi-talented spy master and art restorer standing, with his head slightly tilted, contemplating Caravaggio's The Supper at Emmaus. Although Silva is very clear that his characters are fictional, I still found myself looking for Julian Isherwood and his art gallery around St. James. This is the power of the characters that Silva has created and that Guidall now voices.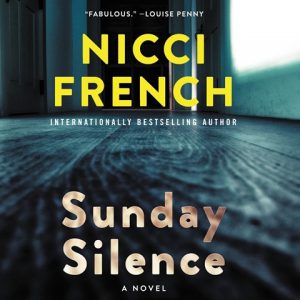 Turning from terrorists to serial killers, (seems appropriate, being in the locale of Jack the Ripper), comes a look at a modern serial killer in Nicci French's SUNDAY SILENCE, narrated by Beth Chalmers. The husband and wife team that is Nicci French shares their knowledge and appreciation of London and the history which lies beneath its streets, while Chalmers demonstrates her talents in the various British accents that differentiate birthplace and status.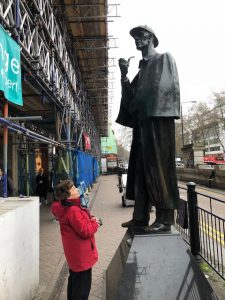 Even in today's modern London, with its Gherkin, Walkie Talkie, and Shard skyscrapers, one can easily find streets which bring you back to London right after WWI, where we would find Charles Todd's Inspector Ian Rutledge of Scotland Yard. In RACING THE DEVIL, Simon Prebble gives voice to the long-suffering Inspector battling his internal post-war demons while investigating a fatal car crash in a small town in the English countryside.
And of course, there is Sherlock Holmes. I leave you with an image from my visit to the great detective himself—who speaks to you from your iPhone via a QR code posted on a plaque. As always, in London, the new and the old happily commingle.