Trying new things has never been a problem for me. Remember, I started AudioFile in 1992 when most people had to have the word "audiobook" explained to them. The idea of an audiobook magazine continues to be a new thing—since it's often a surprise to listeners that such a thing exists.
Podcasts have been around since about 2004, and the idea has always intrigued me. Audiobooks are an audio medium; podcasts are an audio medium. This should make an ideal couple. Working this out has taken awhile.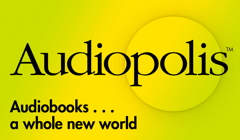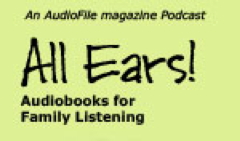 AudioFile experimented with a two early podcasts: Audiopolis and All Ears started in 2006 on iTunes. We recorded audiobook recommendations—based on AudioFile reviews. We did episodes on Audie Award Finalist nominees. The All Ears channel was dedicated to family listening. Over 12 years, we had over 800,000 downloads—but something nagged me about the episode format. They always seemed a little formal, or too scripted. Super-pro host Jo Reed and I have been talking about audiobooks "on the air" since the days of Audible's "This is Audible" Sirius/XM program. In 2017 we began experimenting with long interview episodes with authors and narrator—we called them "The Download."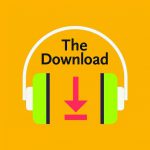 Creating the long-form episodes was great fun, but with our small staff, they siphoned too much time, as our main focus has to stay on getting audiobooks reviewed! Podcast guru Jessica Kupferman—co-host of She Podcasts—put it all together for us. "Make a mash-up," she said, "Do daily single-pick shows, and bonus episodes of the longer interviews." So simple.

Behind the Mic with AudioFile Magazine became a reality this week. We launched the podcast on iTunes, Stitcher, GooglePlay, and other podcatchers ( I love that term!). AudioFile publisher Michele Cobb and I chatted with Jo about our daily recommendations. Our first week of 8 episodes—that included audiobooks from Stephen King, Jacqueline Woodson, and Daniel Silva— is capped off with our bonus episode of Jo's interview with LeVar Burton. Behind the scenes, Jessica Lockhart, who voiced hundreds of our earlier podcasts, is tuning the sound dials as production manager, and Emily Connelly, our multi-talented AudioFile editor, is keeping all the details straight!



So, have you heard us yet? Get with it—and tune in. Try an episode, subscribe for the daily recommendations, and please, review us on iTunes. Your comments help us get noticed. And, of course—share with your audiobook friends!