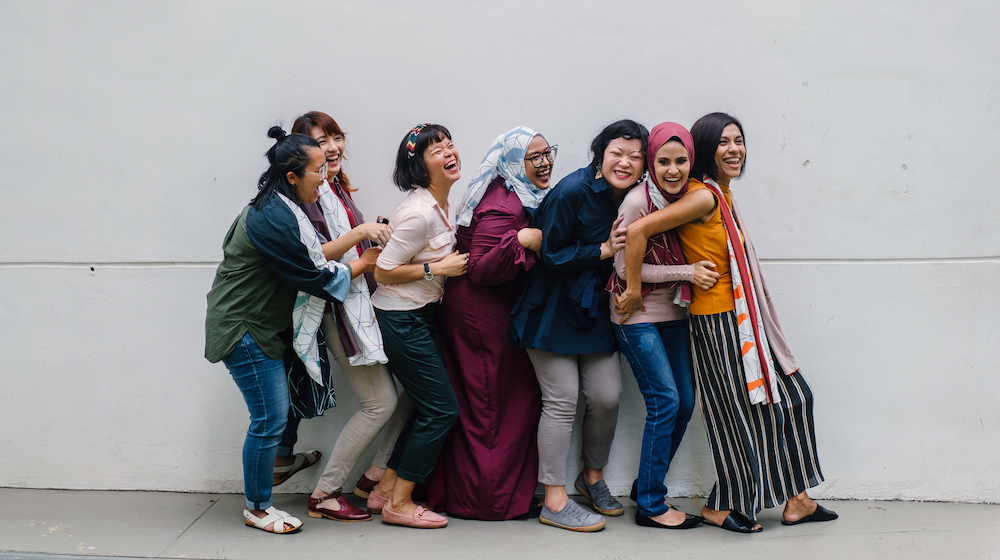 Women make history in large and small ways every month of every year, including Women's History Month in March. The third month of the year is also when I celebrate the memory of my mother. Dramatic, kind, brave, with a flair for rule-breaking and attentive listening, she was always proud of being accepted as a white woman at a Black Panther rally where she got to shake hands with Angela Davis. In that spirit, here's to all the cool women in your life, the ones who look like you and the ones who don't.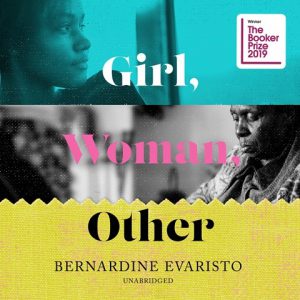 GIRL, WOMAN, OTHER by Bernadine Evaristo is a glorious whirlwind of a novel that shared the 2019 Man Booker Prize with Margaret Atwood's THE TESTAMENTS. Given an Earphones Award performance by London-based writer and actress Anna-Maria Nabirye, it follows an interconnected group of Black women in England from the 1980s until today. Mothers and daughters, friends, colleagues, lovers, immigrants and London-born — they exemplify living history at its most intimate and world-changing. Not ready to leave their company when I finished, I started listening all over again.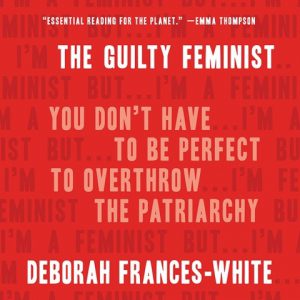 THE GUILTY FEMINIST by Deborah Frances-White would definitely have belonged on the bookshelves of those characters I loved. Read by the author along with Adjoa Andoh in a combined Earphones Award performance, they consider many aspects and dilemmas of contemporary womanhood. It's timely and timeless. The reviewer commented that if there ever was a title that could start an audiobook club, this is it. Go for it.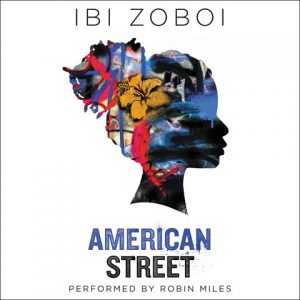 Ibi Zoboi's YA novel AMERICAN STREET brings the story of immigration, adaptation, and the ingenuity of women captivatingly alive in the story Fabiola Toussaint, who moves in with her aunt and cousins in Detroit when her Haitian-born mother is taken by U.S. immigration officers. Robin Miles won an Earphones Award for her remarkable performance, which enlivens a cornucopia of accents and keeps one's heart clenched as we applaud Fabiola at every turn.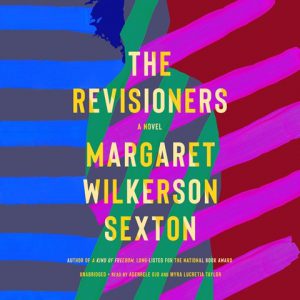 Margaret Wilkerson Sexton's novel THE REVISIONERS takes one of my favorite approaches to historical fiction by blending a past narrative with a current one. Myra Lucretia Taylor performs Josephine, who describes her life of being born into slavery, owning her own farm, and having reason to distrust white people. This powerful narrative intertwines with Adenrele Ojo's convincingly contemporary narrative of Ava, a single mother in 2017, who finds herself accepting help from her white grandmother. It's an intriguing and affecting way to delve into issues of race and women.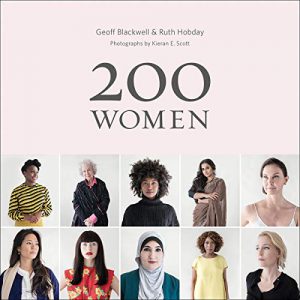 Let's close with the best kind of conference, where you get to meet scads of great women and you never have to sit in an uncomfortable seat or drink bad coffee. 200 WOMEN, edited by Geoff Blackwell, Ruth Hobday, Sharon Gelman, Marianne Lassandro, and Kieran Scott, and read by a full cast, is an inspiring series of short interviews with women of different ages, backgrounds, and accomplishments. The list includes animal rights activist Jane Goodall; co-founder of Black Lives Matter Alicia Garza; co-founder of the National Farm Workers Association Dolores Huerta; chef Alice Waters; author Margaret Atwood, and 195 more terrific women, who, as the subtitle says, will change the way you see the world.