When I joyfully welcomed the opportunity to cast and direct THE TRAGEDY OF MACBETH for Dreamscape Audiobooks, the foremost challenges preoccupying my mind were ensuring that the verse, figurative language, and unfamiliar vocabulary sounded believable and comprehensible. (It's one thing to read "I will thither," another to have it convincingly roll off the tongue).
Contemplating these and other performance demands, I began the process of (times being what they are) COVID-19 scheduling, which meant ten narrators working in their home studios or a professional facility . . . alone. And just like that, serious fretting ensued. Really? This means I won't have everyone together to play off of one another. Well, no big deal, it'll be just like movies and TV, I thought—then thought, only a lot harder. Though Shakespeare has been filmed, it's fair to say that MACBETH isn't "Veep" (see: verse, figurative language, and unfamiliar vocabulary).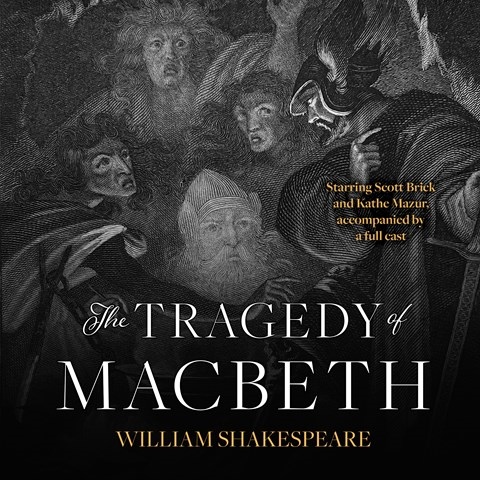 What surfaced as my chief worry was compensating for my inability to address what is arguably modern day acting's most important principle: Acting is Reacting. Simply, contemporary performers' fundamental enterprise is to believably "react" to what they have just heard, seen, or thought, so they can then believably "act" their response. Working with everyone solo? So much for reacting. But, you say, actors react solo in film and TV all the time? (See: MACBETH isn't "Veep"!)
Shortly, this troubling state of affairs sank in. Since virtually everyone's lines were being recorded "wild," I had planned to read the cue lines for their character. Better to hear me before saying "I will thither" than no one, right? Really? Me? My worries cascaded: I just didn't possess the ability to believably act every male and female character. Well, maybe the actors could truly summon their talents and make believe I did. But, what if, instead of reacting to what I said, they reacted to how badly I said it? As Macbeth himself actually wouldn't have said, but I would, oy vey!
Mercifully, the first narrator I directed, Simon Vance, seemed to pull off pretending he was working with Lawrence Olivier effortlessly! He reacted to my less than stellar cues as if I were, well, the great thespian incarnate. From there, he and I focused our collaborative effort on making sense of his character's thoughts and connecting believably to his character's feelings—and, as it turned out, so did every subsequent member of this sublime ensemble. Together, patiently accepting this pandemic's induced limitations, we all collaborated intently. We re-recorded a phrase, a line, a speech multiple times until it felt right. We gave our all to this timeless classic. Unexpectedly, I also discovered a silver lining embedded in each solo recording: time. Time for me to concentrate on each individual, unencumbered with concern for others sitting around, awaiting their turn. And while time wasn't endless, and knowing clearly that more practice did not necessarily mean more perfect (remember, Shakespeare is hard) this added one-on-one enabled us all more time to give it our all.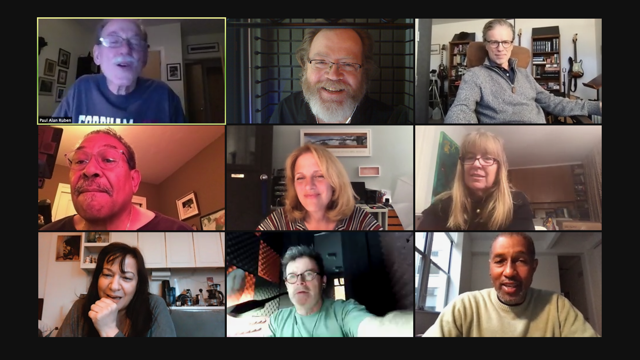 Upon completing the program, what emerged as most meaningful (to everyone, I believe) was our deep, collective appreciation of this dream opportunity: MACBETH! MACBETH! We're getting to do MACBETH! Amazing!
So, that is how I learned to stop worrying and love immersing myself in as blessed a directing challenge as I could ever conjure, and with like-minded, generous, giving to a fault, talented as they are committed, artists, driven by the work (in alphabetical order): Scott Brick, Dion Graham, Johnny Heller, JD Jackson, Steven Anthony Jones, Kathe Mazur, Carol Monda, Paula Parker, Maggi-Meg Reed, and Simon Vance (with special thanks to Dreamscape's Erick Black for all his generous time and effort).
PAUL ALAN RUBEN is a Grammy and Audie Award-winning audiobook producer, director, storytelling coach and writer.