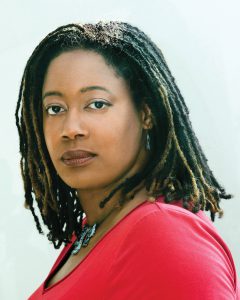 The 2018 Hugo Awards were this week in San Jose, California. The Hugo is a fan-vote award for science fiction and fantasy, and one of the most prestigious in the genres. Let's look at what audiobook listeners have in store for great fantasy & sci-fi listening.
N.K. Jemisin once again took top Hugo honors, winning Best Novel for THE STONE SKY—she's won three years in a row (the first author ever to do so!) for each title in The Broken Earth Trilogy. All three audiobooks are brilliantly read by Golden Voice narrator Robin Miles. Reviewer Emily Connelly called out this exceptional audiobook early on—her review says, "Listen and be transported to a meticulously built world that serves as a dire warning about the dangers of prejudice and power."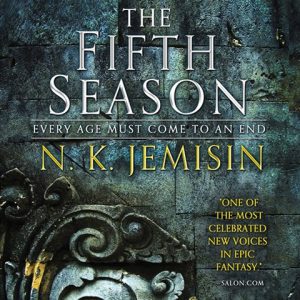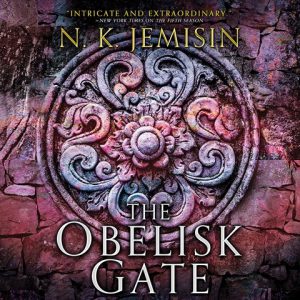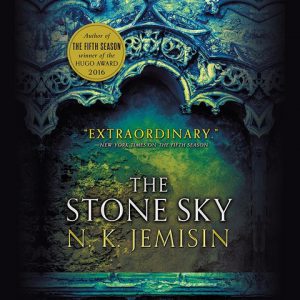 Just before the Audie Awards in May, we featured a conversation between Robin Miles & N.K. Jemisin. Our author interview is another look at the relationship between author and narrator.
Oh yes, there were other winners . . . including Martha Wells and her Murderbot Diaries. ALL SYSTEMS RED picked up top Hugo honors for Best Novella. Kevin R. Free does great job narrating these, and we love this video comment from Kevin.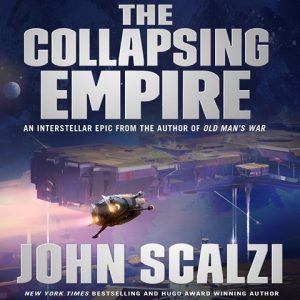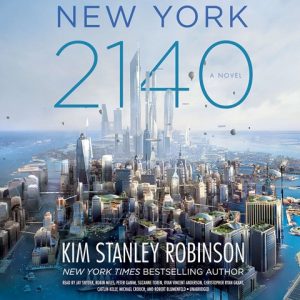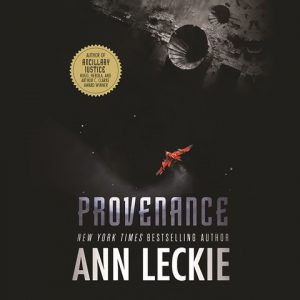 Some of the other Hugo nominees for best novel also got our attention: John Scalzi's THE COLLAPSING EMPIRE, NEW YORK 2140 by Kim Stanley Robinson, and PROVENANCE by Ann Leckie. The last two picked up Earphones Awards as exceptional audios.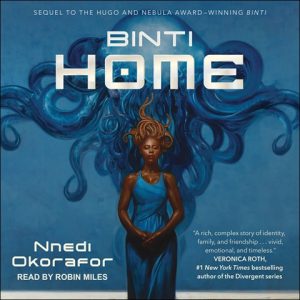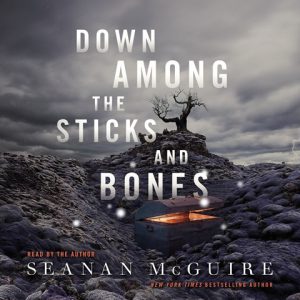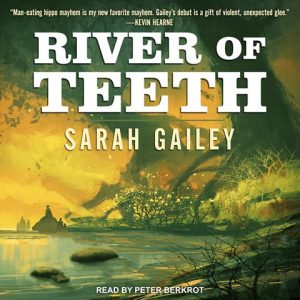 Also nominated in the Best Novella category, BINTI: HOME. Narrator Robin Miles pops up again with the audio for the second in the Binti series by Nnedi Okorafor. And more nominees, DOWN AMONG THE STICKS AND BONES by Seanan McGuire (who narrates her own audiobook) and RIVER OF TEETH by Sarah Gailey.
Several Hugo categories include short stories and articles, and I wonder if publishers will find the short form—essay, article, story—increasingly interesting. You can hear LeVar Burton read the short story winner, "Welcome to Your Authentic Indian ExperienceTM" by Rebecca Roanhorse, on his excellent podcast. Roanhorse also won the Campbell Award for best new writer.
We loved seeing Mike Glyer's File 770 website be recognized in the Fanzine category. And for the Best Series category, Lois McMaster Bujold took top honors for WORLD OF THE FIVE GODS. Grover Gardner, another Golden Voice narrator,  is a terrific narrator for many in the series including PENRIC AND THE SHAMAN. These sci-fi and fantasy winners are also some of the great audiobooks from the last year. Listen, and take off to a universe far, far away!
N.K. Jemison photo by Laura Hanifin