Do you love hearing wedding vows? Celebrate the summer wedding season with these wedding-themed audiobooks.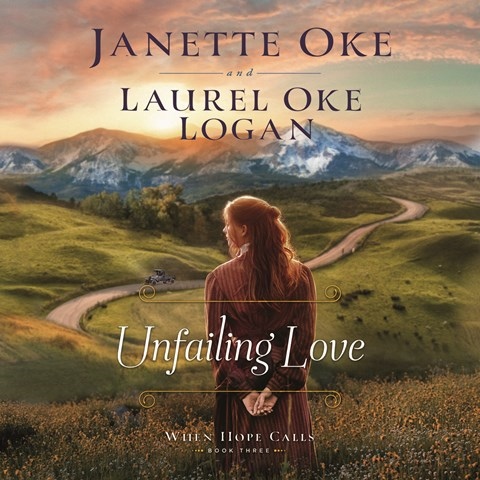 There's an art to narrating Christian romance, and Nancy Peterson is a true artist in her reading of UNFAILING LOVE by Janette Oke and Laurel Oke Logan. The third book in the When Hope Calls series revolves around the work of two sisters—Grace Bennett and Lillian Walsh—in a small orphanage on the Canadian prairie in the early 19th century. As the story opens, Grace and Lillian are frantic as three of the orphans have run away, and at the same time, Lillian is preparing for her future as Walter's fiancée, soon to be bride. Juggling all the plot elements and making each moment stand out for listeners is no small feat for Peterson, and yet, the story never feels rushed or muddled. Her voice is both reassuring and compassionate—the perfect match for a traditional story that feels fresh and inspiring.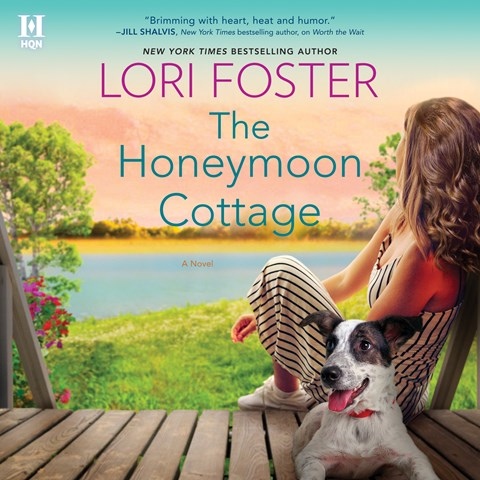 For an unusual wedding setting, there's Cemetery, Indiana, the place wedding planner Yardley calls home. In THE HONEYMOON COTTAGE, narrator Marni Penning tiptoes through the ins and outs of small-town living as Yardley makes a love connection with a client's brother, Travis. Penning changes her pace to animate some of the small-town excitements, while her voice holds reverence for Foster's details that lovingly describe Yardley's hometown.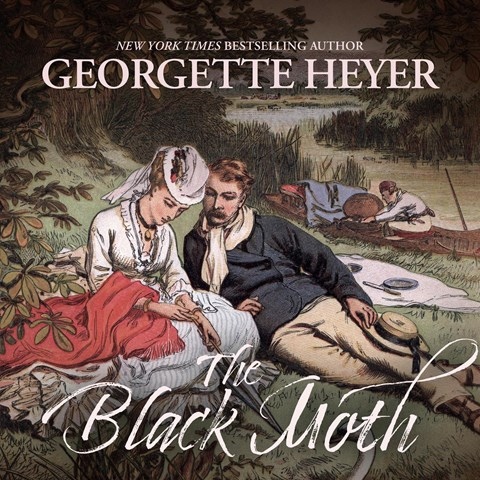 I pressed play on Rupert Degas's reading of THE BLACK MOTH by Georgette Heyer with curiosity and some anticipation. What would Degas do with one of the early stories from Heyer, beloved Queen of the Regency Romance? This Heyer novel focuses on the male protagonist, Jack, a disgraced Earl turned highwayman. He meets his love interest, Diana, aptly, on the high road, as he rescues her from a forced marriage. From the first chapter of this Earphones Award-winning audio, Degas had me captivated—I could see the sparkling gems on Jack's coat, feel the pinch of his buckled shoes, and hear the note of noblesse oblige in his voice as he continues his charade to protect his brother. There's a sweetness to Jack's personality that makes everyone from servants to horses fall in love with him, and Degas captures that appealing quality and situates everything within Heyer's beautifully constructed Georgian England world.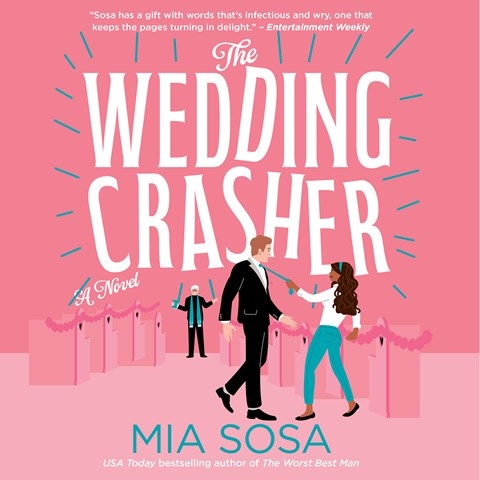 For an audio that begins with the wedding that wasn't, listen to THE WEDDING CRASHER by Mia Sosa, read by Rebecca Mozo and Alastair Haynesbridge. While helping her cousin at a wedding, Solange Pereira overhears information that causes her to object to the union. Groom Dean Chapman takes the news like a trooper, and when his failed wedding threatens his job, he calls on Solange to fake date him and rescue his career prospects. The narrators reveal both characters' pragmatism—Mozo portrays Solange's interference in an understated but necessary fashion. Haynesbridge's reading shows Dean's emotions and his sense of humor and self control. Their dramatic meeting and subsequent agreement, eventually becoming a love connection, seems realistic and well matched to Solange and Dean's personalities thanks to the narrators' faithful voicings.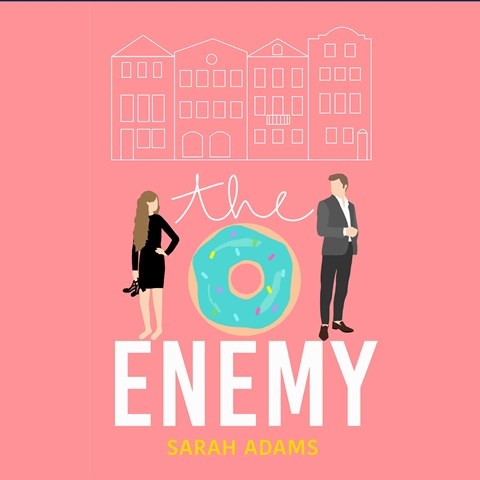 A friend's wedding is what reunites June and Ryan, even if June would rather have a root canal than see her old high school rival again. This is the delightfully prickly premise of THE ENEMY by Sarah Adams with dual narration by Connie Shabshab and Lee Samuels. June sounds just as she ought to - antagonistic and primed for vengeance while Samuels' voice for Ryan is smoother, confident yet contemplative. Both narrators provide the ultimate in opposites attract romance set in atmospheric Charleston, South Carolina.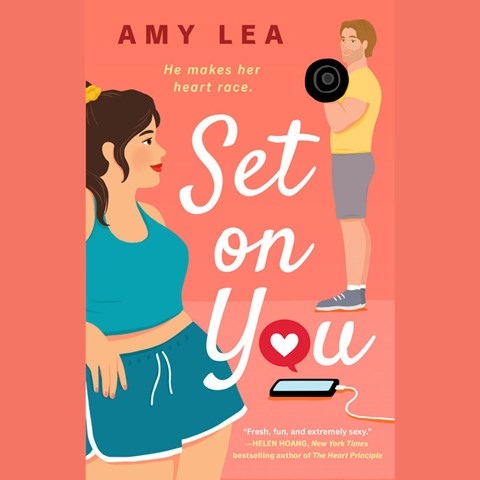 Narrator Carolyn Kang uses a light voice for some heavy topics in SET ON YOU by Amy Lea. Crystal, a biracial Asian American woman living in Boston, finds inner peace at the gym and takes pride in her body-positive social media posts, voiced by Kang in a factual yet persuasive style. When Crystal has a mini-conflict with firefighter Scott at her gym, she never expects she'll be seeing him during their respective grandparents' wedding events. Kang is a good match for Crystal's air of self possession.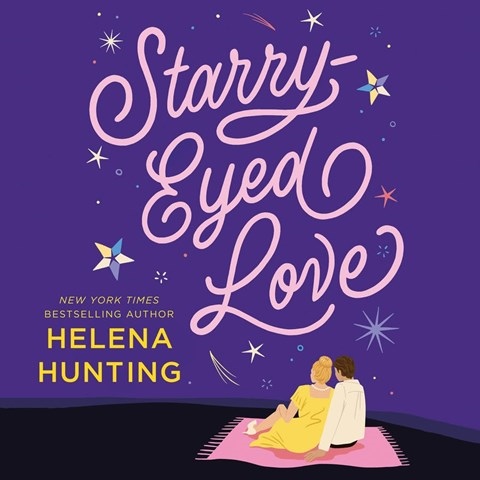 If you are on the lookout for contemporary romance that gives you those swooning heart flutters, STARRY-EYED LOVE by Helena Hunting, read by Stella Bloom and Jason Clarke, gets full points for feelings. Bloom makes you want to settle into a comfy chair and linger there as she introduces London Sparks, a little jaded by love, who says no to a bar pick-up from a scruffy lumberjack type. Months later, she meets him again, this time as Jackson Holt, incredibly wealthy and connected sustainability consultant who wants to partner with her family's boutique inn in Colorado. The most memorable scene, for me, was listening to London make her pitch to his company and get interrupted by Jackson who recognizes her and crashes the meeting to her total consternation—get ready to rewind it several times. Jason Clarke narrates scenes from Jackson's point of view, and the dual narration adds to listeners' understanding of some of Jackson's mixed signals. Clarke shows listeners the depths of Jackson's feelings for London as well as his concerns about giving her professional respect. I can't wait to say "I do" to the next book in the series.