AudioFile's Jo Reed spoke with poet and author Kwame Alexander about his new memoir for an adult audience, WHY FATHERS CRY AT NIGHT. Alexander is the author of many award-winning audiobooks for young listeners, including THE DOOR OF NO RETURN, AN AMERICAN STORY, and LIGHT FOR THE WORLD TO SEE. He's a familiar voice on NPR's "Morning Edition," and a Disney+ streaming series based on his book THE CROSSOVER has just been released. In their interview, Alexander shares his thoughts about his parents' influence, how he came to poetry and to writing books for children and young adults, and his experience narrating this very personal memoir. Hear their full conversation on a special bonus episode of AudioFile's Behind the Mic podcast, below.
Partial Transcript:
Jo Reed: I want you to tell me a little bit about the book that just came out, WHY FATHERS CRY AT NIGHT.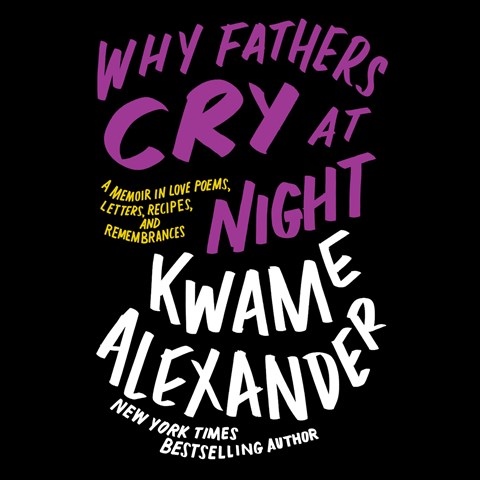 Kwame Alexander: This is a book that was intended to be a book of love poems. I wanted to write about a sort of familial love, wanted to write about the love of a father for his children. I wanted to write about romantic love. It was just a way for me to share what I've been thinking and feeling over the past couple dozen years. I started out writing love poems, my first maybe 10 books, and of course, the last 13 or 14 years I've been writing for children. So this was my sort of comeback to this place that I enjoyed and began writing in earnest. Somewhere along the way, my editor said, "Kwame, there's a story here you're telling. Perhaps this is more than just a collection of love poems. Maybe you should write a prose piece." I wrote one prose piece, and then she said, "Maybe you should write another." Then I wrote another one. Before you knew it, it was memoir-esque. Indeed, I was telling a story about my love life and everything I've learned about love, which, it turns out, ain't a whole lot, but as a way to communicate to my daughters who I am as a father, as a husband, as a lover, as a divorced man, as a son. So, yeah, that's where it ended. It started out as something completely different, but that's where it ended.
JR: Memoir-esque is a great way of putting it, because the subtitle is "A memoir in love poems, letters, recipes, and remembrances."
KA: Yeah, I thought about it like this. There's a poet friend of mine who read it, her name's Joanna, and she really helped me understand and glean exactly how this hybrid approach to writing this memoir came about, or how it is best described. That is, as a parent, oftentimes, you are cooking dinner, you are helping with homework, you are responding to a text from your lover. You are chastising someone, you are reflecting on something that happened last weekend, and you're thinking about your parents and hoping they're okay, all at the same time. You don't have the luxury of being able to sort of separate and compartmentalize. I think that's what the book is; it's me sort of just being, just living, just going through the daily happenings of all those things.
JR: Your mother's love of reading played a really big role in your love of books. Can you tell us a little bit more about how your mom influenced your passion for reading and for writing?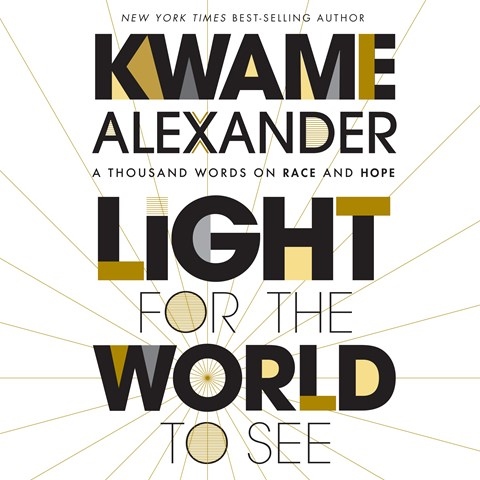 KA: Both my parents were academics, but my dad practiced his sort of verbal mania at home, in addition to in his classrooms. So, if there was a word that was said around the house and we wanted to know what it meant, it was always like, "Go look it up. In fact, while you're there, read the dictionary for half an hour." It was always, "Read these historical tomes" that he had in his garage, "Read these books." As a kid, as a nine-, ten-, eleven-year-old, nobody wants to read PEDAGOGY OF THE OPPRESSED by Paulo Freire. So, it was a laborious sort of task when it came to my dad, in terms of reading. With my mom, it was more fun. It was more storytelling and song and rhythm and rhyme. So, my dad had written 16 books, but when I had a paper due, I went and I approached my mom to help me with it. When I was asked to be the youth speaker at our church on Fifth Sunday when I was 12, my mom was the person who helped me craft the speech, which I titled "You Made Your Bed, Now Sleep in It." So, yeah, my mom made it all seem fun and interesting and engaging, and my dad was definitely more informational and empowerment. I think I just got really lucky, Jo, because I got the best of those worlds, and I was able to, I think, fuse them together, and that has sort of been, for lack of a better word, my brand.
JR: You've written many books, and you narrated a few of them, like BOOKED and SWING. You also narrated WHY FATHERS CRY AT NIGHT. What made you decide you were going to narrate that book?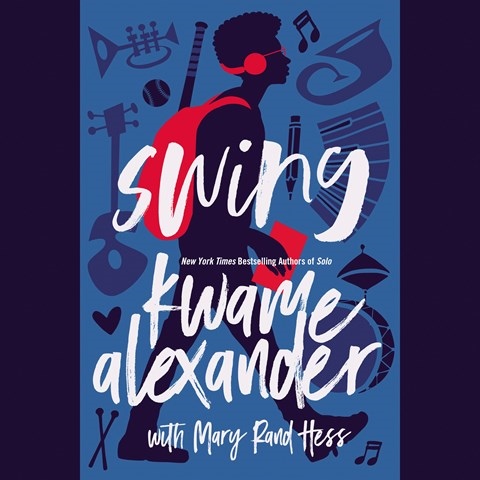 KA: I always thought that I should be an audiobook narrator. It made sense. I was a performer, I had been doing this for a minute, and I remember when THE CROSSOVER came out, I asked my publisher if I could do the audiobook, and they were like, "Nah, you're not a professional." But eventually, the publisher got it, and I've been asked to do every book since then, and maybe I've done about half. WHY FATHERS CRY AT NIGHT was a no-brainer. I've written 37 books, and this was the first book for which I was not making up a story. It was my story. I felt like I was going to have to talk about my childhood. I was going to have to talk about my daughters. I was going to have to talk about my mom. No one else could do that, and I felt like that was really important. So we recorded it, over the course of a couple days, and I remember, we're getting to the end of day two, and there was this piece about my mother. It was called "Rebound," and I knew what that piece was going to do, but it's not at the end of the book, it's toward the end. But when we got to it, I said, "I cannot read this. This needs to be the last thing I do before we leave the studio," and they obliged. So, we got to that piece, and it's like a six-, seven-, eight-minute piece, and I read it, and everyone in the studio, including myself, was just a river of tears. It was a really powerful moment, and I'm just glad I got to do it, I got to read it. That was a big part of my healing, in a way, too.
--
Visit our website for reviews of Kwame Alexander's many excellent audiobooks. Be sure to follow our Behind the Mic podcast on your favorite podcast platform for more audiobook recommendations and conversations with authors and narrators.
Kwame Alexander photo by Ryan Maher