Narrator Marin Ireland is one of AudioFile's 2023 Golden Voice narrators. Marin joined Behind the Mic host Jo Reed to discuss her acting career, getting her start in audiobook narration, and her remarkable ability to breathe life into characters through her voice. Marin won an Audie Award for Best Female Narration in 2020 for her work on NOTHING TO SEE HERE by Kevin Wilson.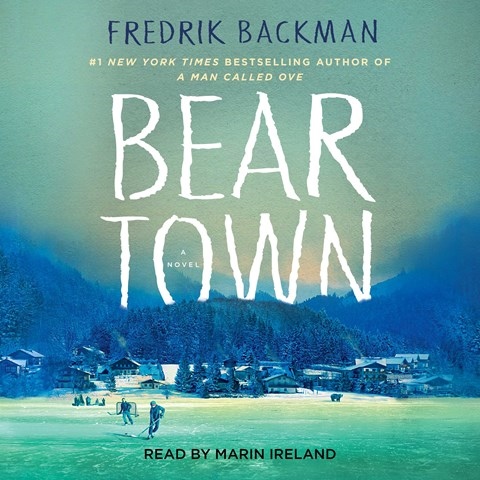 Marin Ireland is gifted with the versatility to voice a range of characters, and the emotional intelligence and skill to reveal the nuances of any story, particularly fiction audiobooks. Her work has earned her recognition on AudioFile's Best Audiobooks lists for years, including THIS TIME TOMORROW by Emma Straub and LEAVE THE WORLD BEHIND by Rumaan Alam. Her narration of Fredrik Backman's BEARTOWN series is especially loved by audiobook listeners.
Listen in to Marin's conversation with Jo to learn more how she discovers the voices for the many characters she narrates, insights into voicing favorite audiobooks, and what she loves most about narrating.
Partial Transcript:
Jo Reed: You're such a busy actor. How do you choose what projects to take on as narrator? What books are you drawn to?
Marin Ireland: You know, I've been so lucky because the only things I think I've really said "No" to are when I'm just too booked up with everything else. And a lot of times, especially if it's TV, I don't know my schedule far enough in advance and I can't schedule things in the way that they need to be scheduled. But mostly the books that have come my way have been just dreamy and usually really thrilling, like, "Oh, my god, I can't believe I get to do this person's book. That's so cool." You know? That kind of stuff. So, I'm terrible at saying "No" in my career. But the things that really excite me, it always just comes down to good writing. Especially in this moment, we're in the writer's strike, there is no world, there are no people, no characters, nothing without them. And for them to make a whole word and people out of nothing, out of thin air, it's like just astonishing to me. So, if the writing is great, then it makes my job so easy. If the writing is less than great, it's bumpier, it's harder for me to hear the sentences, it's harder for me to hear the voice and hear the characters. But I don't feel like that's really happened for me. I've been really lucky.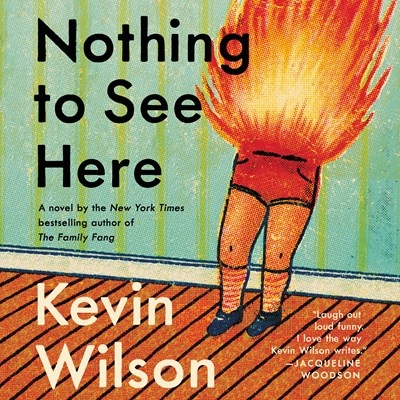 JR: Well, one book that you narrated, and it's just wonderful—in fact, you won an Audie Award for Best Female Narrator—is NOTHING TO SEE HERE by Kevin Wilson, which is a book I read first and then listened to your narration of it. And oh, my god, it's so good! Tell me that experience of narrating that book. It had to have been memorable for you.
MI: That was a completely an out-of-body experience. Like, I did not want it to end, and because it's first person, I think I read half of that book before I went in the booth, so I did not know where it was ending. And I didn't want to stop playing that person. I didn't want to stop being that person. I remember I didn't want to leave the studio after. I was just hanging out. It was just such a huge emotional experience for me. I felt like I just stepped into this person and didn't want to stop. The people all came right to me. I saw them all, I saw everything in it, and I was so emotional by the end of it, I just felt like I had this very profound connection to that narrative voice. Kevin Wilson, because it was such a big experience for me, I reached out to him, we became kind of pen pals. So, we still keep in touch. It's very, very sweet, and I've just read all of his things, all of his stories and everything. We became pals because I was like, "Somehow what you wrote, I locked right into it and it was a real big experience for me." So, it was meaningful to be recognized in that way for something that was so special. That doesn't always happen, you know?
JR: Yeah, I was going to ask you if you do reach out to authors when you narrate books. You did with Kevin, but that was after the book rather than before.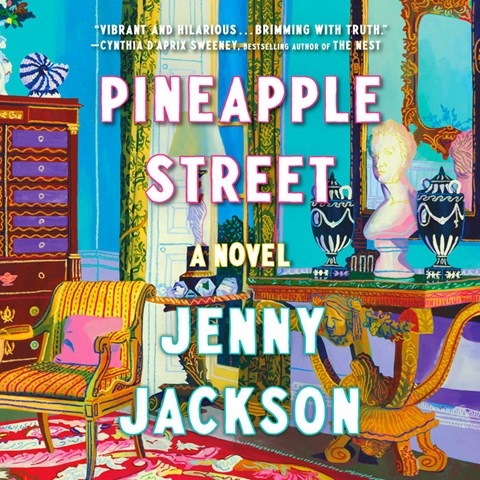 MI: Yeah, every so often. Every so often. But it's usually pretty rare. I've done an interview with Anthony Doerr, I did a Zoom Q&A with him where we kind of interviewed each other as part of his press tour, which was really extraordinary. He's the loveliest person. And similarly, I've had interactions online with Fredrik Backman and a few other people. Oh, Jenny Jackson when I was doing PINEAPPLE STREET, she stopped by the studio to listen in when I was recording, which was actually one of the most stressful moments, and I was like, "Oh, gosh, I hope she likes what I was doing." That was one of the only times I've had somebody in that space in real time. And I was like, "Oh, boy, I hope it's okay. You know, tell me what you want me to do." So, I feel really starstruck when I get to meet novelists, I have to say. I think of novelists as these wizards. So, I feel very starstruck by them.
JR: What's the best part of audiobook narration for you?
MI: Oh, gosh.
JR: What's your most favorite? What came to mind when I asked that?
MI: Playing parts I never would get to play. Really. You know, playing little kids and old people and dudes and teenagers and all these parts I would never get to play that are so delightful.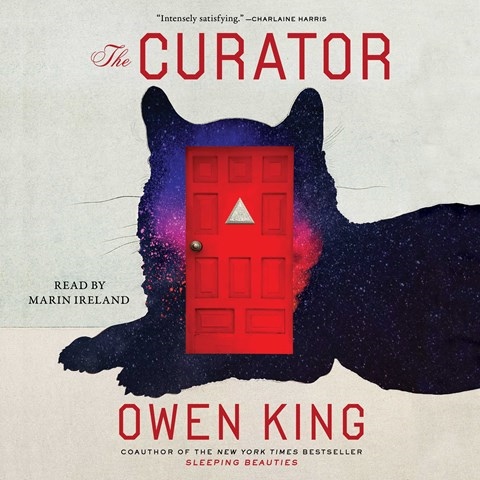 JR: What does it mean for you to be named a Golden Voice by AudioFile magazine?
Marin Ireland: My dream job before I ever was in a play would have been reading books. So it's very profound to me because my sister lives in Germany, I have family all over the country and I feel like I'm reading books to them, you know, in my mind. Or feeling like, "Oh, my goodness, novelists, sometimes their friends and family might experience the book from me!" And that's a huge, huge, beautiful responsibility and privilege and honor. And so, to be recognized for a thing that is my biggest joy and my childhood made-up dream job is just, I feel I'm on cloud nine. To get to be recognized for something that you love to do, I don't know if there's a better sensation than that really, because you feel like, it's reaching people. You just feel you're sending your voice out there into the void. And to feel like what I'm pouring into it is being received is a really beautiful and very fulfilling sensation. I'm very grateful.
--
Read reviews of Marin's many audiobooks in her audiography.
Photo of Marin Ireland by Corey Nickols/Getty