Celebrated Australian author and narrator Morris Gleitzman spoke with host Jo Reed for a bonus episode of Behind the Mic. The Australian Children's Laureate from 2018-2019 is perhaps best known for his series of books that begins with ONCE, which concluded last year with the heartfelt ALWAYS. Listen to the conversation to gain insights into his moving, humorous, and hopeful books for young listeners, and on narrating his own audiobooks.
Partial Transcript: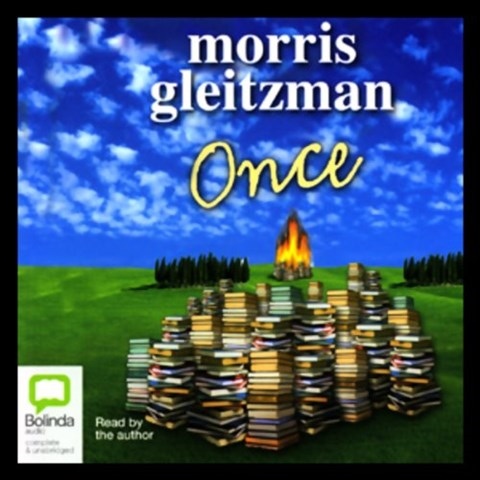 Jo Reed: ALWAYS was published last year, and it brought to an end the story of Felix, which we followed through seven books over 16 years. What motivated you to write that first book of the series, ONCE. How did you first become acquainted with Felix?
Morris Gleitzman: Well, it was one of those journeys that I think authors like and are a little scared of because we start off with one destination, and we end up one book, even seven books, later at a very different place—but not minding it too much. So I started out thinking about friendship. I was interested in friendship for all of its conventional benefits and values, but I was also interested to see just how friendship could contribute to a very difficult life. And I started to get a sense that I was interested in exploring the friendship between two young people at a time and in a place of great unfriendship. And so quickly, my thoughts turned to war. I could have made up a war, a generic war. But as soon as I realized that for the first time I was going to be writing a story set against war, it quickly occurred to me that this was an opportunity to explore a part of my family background a bit further.
I had one Jewish grandfather who was, as a young man—I like to think of him as a bit of a romantic wanderer because that's what he did. He didn't stay in Krakow in southwestern Poland to join his family company, as I think his parents would have liked. He went off traveling and never returned to Poland. This is in the first decade of the twentieth century. He ended up in England, married, had kids, and stayed there the rest of his life. So during the '30s and '40s, when disastrous things were happening to the Jewish communities of Europe, including the extended family he'd left behind—parents, brothers, sisters, cousins, etc. whom he'd left behind in Krakow, none of whom, as far as I can ever find out, survived those terrible years—there he was, still alive. The fact is, of course, that—since my father was born in England in 1932, rather than the Poland that he might otherwise have been born in, and I was, too—I wouldn't exist if my grandfather hadn't had that yen to go and explore some further horizons. And I've always been grateful to him. My father was about 7 when his father died, so I've invested my grandfather with some qualities that I like to imagine he had. And certainly those are some of the qualities that I've tended to discover in my young characters. A preparedness to move beyond the comfortable boundaries of a familiar life to have adventures. To discover things about one's self, but also to try to push the possibilities of life a bit further.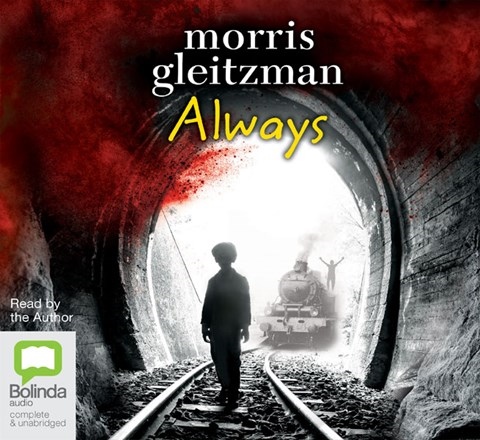 JR: I know ONCE was originally supposed to be a stand-alone. But then it developed into a seven-book arc. As you were thinking about the final book, when did you begin to think about the endgame, how this was going to conclude? Was it when you actually sat down to write ALWAYS? Or was it earlier?
MR: It was earlier. I'll do a quick recap. I'd certainly set out to write a single book about Felix and Zelda and their friendship in the most unfriendly of times. But about halfway through the writing of ONCE, the first book in the series, I had done a huge amount of research because this was the first time I was writing a story at a different time and in a different place from the ones that I was familiar with. And I was also very aware that this also, for me, was the first time I'd written a story whose background was the real-life experiences of huge numbers of people, many of whom did not survive those experiences. So I felt a great weight of responsibility to get it as right as one can when one wasn't there in that place at that time. I also resolved that I would always be as frank as I could, particularly with my young readers.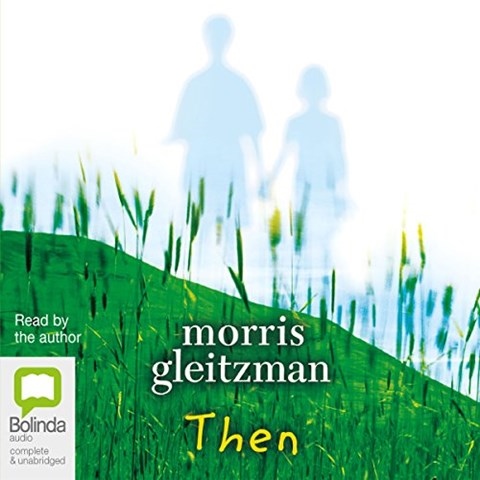 Before I started writing ONCE, I did several years of reading. I was writing other books at the time. There were sometimes some quite incongruous mismatches between the stories I was writing and the research I was doing for this future project. And when I felt myself ready to write ONCE, I'd met Felix and Zelda in my imagination, which is where I meet all my characters. I was about halfway through the first draft of ONCE when I realized that there were things that I wanted to write about, that my research had connected me to, that I was just not going to be able to fit into this first story, this first book, without distorting it in ways that I feared would damage it. So then I decided there would be a second book, THEN. And as I was planning and then writing that one, I knew that something would happen in Felix's life at the end of that book which would be life-defining for him. I started to find that the curiosity I had about how the rest of his life might go—I couldn't push it back into the abstract. So I somewhat alarmed my publishers by saying that I was going to write a third book about Felix—they were delighted about that—but that he was going to be no longer a 10- or 11-year-old boy. He was going to be an 80-year-old man.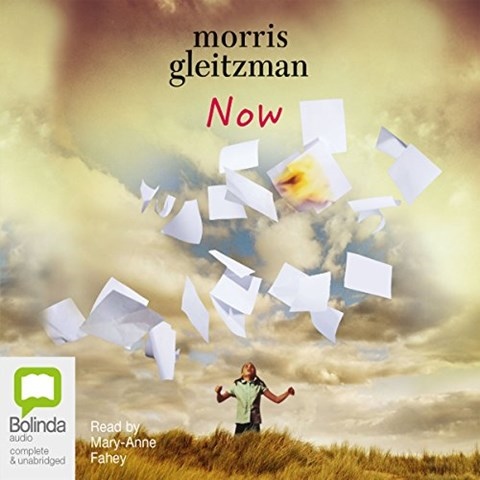 That book, NOW, is told through the voice of Felix's young granddaughter, Zelda. And this was where I guess I made a sort of error. Because I thought that trilogy was going to be it. But within a year or so, I realized that Felix was a daily presence still in my imagination. And he was letting me know that there was much more in his younger life that he needed me to write about. And that turned into three more books through his 12th, 13th, and 14th years, AFTER, SOON, and MAYBE. And it was as I was writing SOON that I thought, "I've got to start thinking about an ending." Because even though I tried to write each book so that it would stand alone to a degree, it is obviously part of a chronology through the character Felix's life. And, of course, until we know the end, until we as readers or listeners have experienced the end of a story, we don't really know what it's about. We don't really know what its significance is to us.
--
Read AudioFile's reviews of Morris Gleitzman's audiobooks on our website.
Morris Gleitzman photo courtesy of the author.