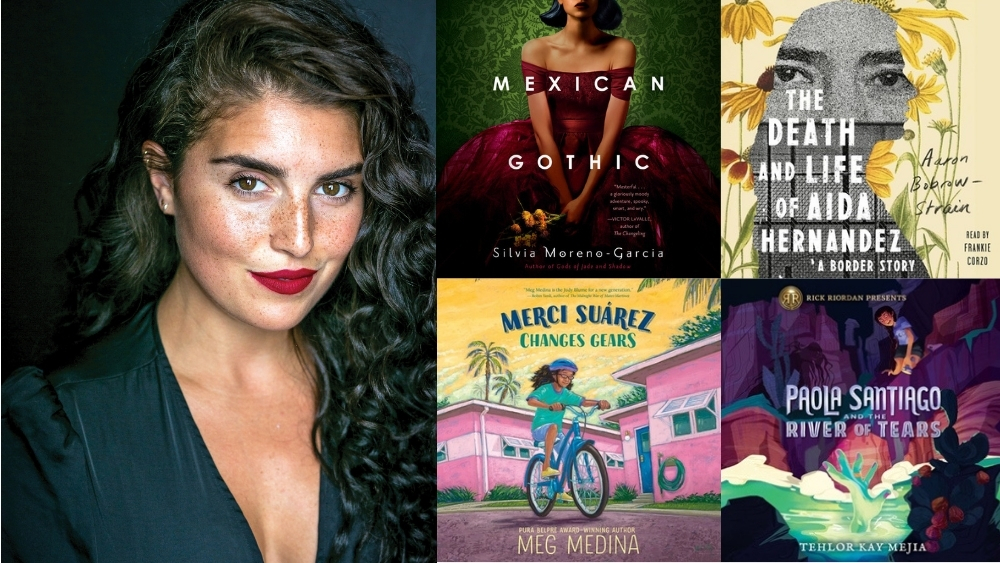 In a bonus edition of Behind the Mic with AudioFile Magazine, narrator Frankie Corzo joins host Jo Reed to talk about her audiobooks, including MEXICAN GOTHIC. Silvia Moreno-Garcia's eerie horror novel is one of AudioFile's Best Audiobooks of the year. This audiobook will not only creep you out, but it also captures the lush Mexican countryside. Frankie shares her story of how she got her start in acting and in audio, her thoughts on the immersive MEXICAN GOTHIC, and the joys of bringing complicated and multidimensional Latinx stories to life for listeners of all ages, including Meg Medina's MERCI SUAREZ CHANGES GEARS.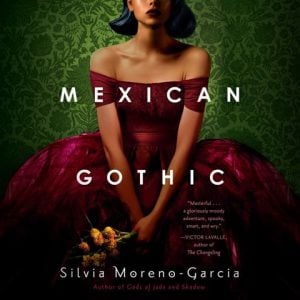 Partial Transcript:
Jo Reed: I'm curious, and we can use MEXICAN GOTHIC as an example, because there's quite a range of characters, I'm curious about what's your process for determining the voice for any given character?
Frankie Corzo: You know, I think, very early on when I started doing audiobooks, I learned that there were the kind of giants among us who have a preternatural ability, supernatural ability, at being able to make these really distinct, crazy character voices, and I was like, "Okay. If I go that way, it's going to feel like a caricature," and I never wanted anything, even when I do a children's book, I don't want it to feel performative. As much as it is a performance, you want it to feel as grounded and as relatable and as in the skin of these people as possible, so with every character, I always go from the entryway of their characteristics. How are they described as how they carry themselves?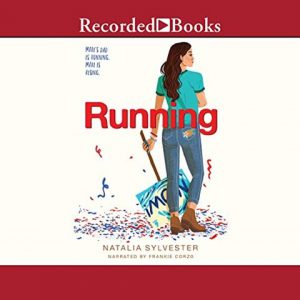 You know, once we get past accents, once we get past anything that is really concrete that the author has informed us about, what are the characters saying about them, and what do they say about themselves, and how do they carry themselves in the world, and how does that affect their voice? I think going that route for me personally allows me more to play with when we're in different acts of the book, when we're in different places in their journey. You know, especially with a younger protagonist, or a lot of the books that I've gotten to do this year, like Natalia Sylvester's RUNNING, our protagonist begins not really sure of her voice yet and figuring out all of these things, and at the end she's like this revolutionary, and how does that affect your voice? So I always try to go in from the route of character as far as personality and physicality more than I go from a place of purely what they would sound like.
JR: And what about the narration part, where you're just giving us the description? Especially, again, with MEXICAN GOTHIC, because it is so visual, and lush, and with overtones or undertones of real creepiness happening?
FC: Right. I think, you know, with third person, it's always something that's a little trickier, because you want to be able to delineate between the characters and the narration, of course. But I think I go from the place of, like, being a really consumed observer, putting myself in the place of the reader as much as possible so we can discover it together, especially in something like MEXICAN GOTHIC, where you have all those tonal shifts and you're working through a bunch of things. I don't ever want to get stuck in a place of narrating by rote or just spewing information. So there was definitely places where I asked my lovely director "Did that all track?" because you're moving through these very visual, consuming, longer stanzas where you're like, "Okay. I just want to make sure that you got the thread," and the only way for me to kind of, I think, relay that for a listener is to be there with them as much as possible, and to keep actively discovering it.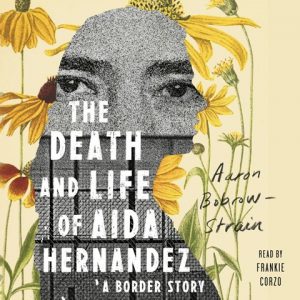 JR: Well, this goes back to last year's, THE DEATH AND LIFE OF AIDA HERNANDEZ, by Aaron Bobrow-Strain. Which is such a brilliant, heartbreaking book.
FC: Yeah, I cried a lot recording that.
JR: It's a biography, so it's a very personal account, but then there's also a lot of history, and then it really is very journalistic. So all these things are happening in the midst of this very harrowing personal story.
FC: Yeah, and with the nonfiction, it's kind of the same thing to me. I had a director say to me to make sure in a situation like that you hold the point of view of the author. You are the author, especially in nonfiction, telling the story and telling their take on it. So it's not as impersonal as traditional news, especially something like Aida Hernandez. It's very, again, consuming. I mean, I still think about her. I still think about that journey. That was one that was particularly difficult for me to create any sort of space between myself and what I was talking about, and I think it just boils down to empathy. It just boils down to feeling what you're saying.
—
Discover more reviews of Frankie Corzo's audiobooks in her audiography.
Frankie Corzo photo courtesy of the narrator.