Australian author and drag performer Shane Jenek, also known as Courtney Act, joined AudioFile's Michele Cobb to discuss writing and narrating his new memoir CAUGHT IN THE ACT. Watch their video interview to learn more about Shane's writing process, what it was like recording the audiobook, his supportive family, his experiences on TV, and more. This entertaining and insightful conversation also includes a reading from his new memoir, published by Bolinda Audio.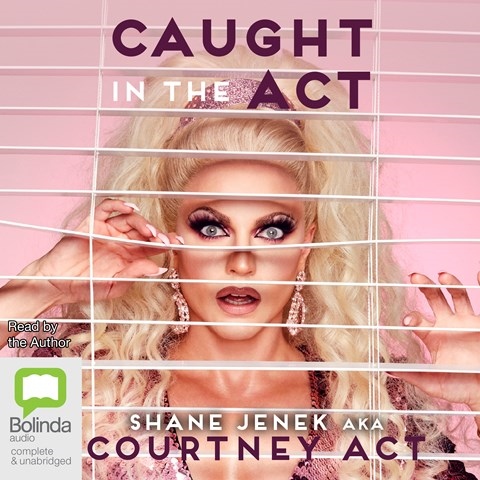 CAUGHT IN THE ACT
written and read by Shane Jenek AKA Courtney Act
Bolinda Audio
Performer, author, and narrator Shane Jenek delivers the journey of his self-discovery and transformation at a jaunty pace that captures his personality and engages listeners. His memoir recounts his journey from childhood in Australia to stardom and how he found international success as a drag queen. Fans of his drag persona, Courtney Act, will be laughing out loud at the cheeky childhood anecdotes and behind-the-scenes television outtakes. This is an enjoyable personal story, delivered with characteristic flair.