On November 11 we commemorate Veterans Day. This is an opportunity to focus on audiobook mysteries that provide a window into the human side of world events and that explore the impact of war on those who serve and those who remain at home.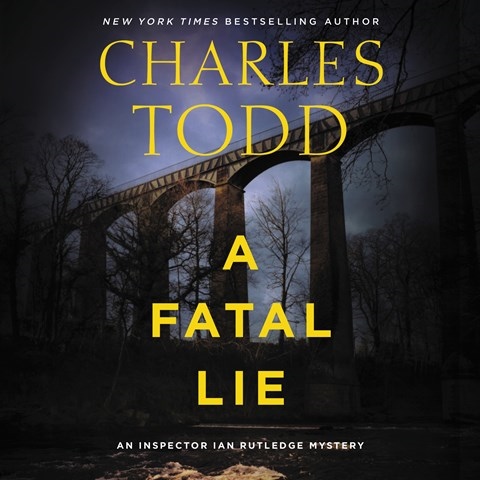 The mother/son author team known as Charles Todd published audiobooks in two of their series in 2021. A FATAL LIE is the 23rd addition to the Inspector Rutledge series, and it's narrated by Golden Voice Simon Vance. Rutledge is sent to a remote area of Wales to investigate the murder of an unidentified male victim and finds himself drawn into a complex web of lies and cover-ups in post-WWI Great Britain. Rutledge is a veteran of WWI and is still accompanied by Hamish, a ghost from his war days, who challenges his thinking throughout the investigation. Vance is a master of all of the accents and is terrific at both the male and female voices. The characters and storyline make the longer-term impacts of wartime very real for listeners.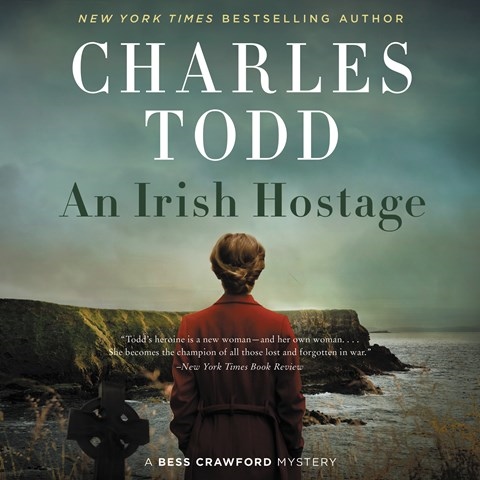 This is true also in the 12th installment of Todd's Bess Crawford series, AN IRISH HOSTAGE, read by Rosalyn Landor. Post WWI, nurse Bess Crawford goes to a very unsettled Ireland to join her friend Eileen Flynn for her wedding. Listeners will get a window into the factions that have torn apart Ireland and that continued to do that until recently. As with all of the Charles Todd books, the attention to detail allows listeners to step fully into these worlds.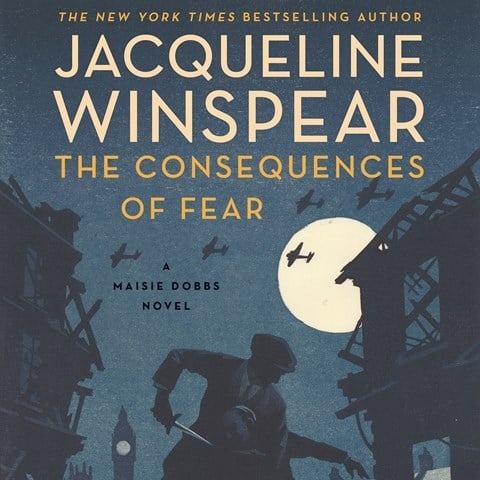 Moving us forward to WWII, listeners will be entranced by the latest Maisie Dobbs audiobook THE CONSEQUENCES OF FEAR, by Jacqueline Winspear and read by Earphones Award-winning narrator Orlagh Cassidy. Fans have followed Maisie Dobbs from pre-WWI through the middle years all the way to WWII. She is now working for the Special Operations Executive, assessing candidates for undercover work in enemy territory. It's a responsibility that weighs very heavy on her as she is trying to balance her work in London with mothering her adopted young daughter, staying with family in the country. She gets drawn into a criminal investigation when a young boy, who serves as a messenger, witnesses what he is convinced is a murder. Winspear, partnered with narrator Cassidy, delivers an engaging, emotionally intense listening experience, making war feel very personal.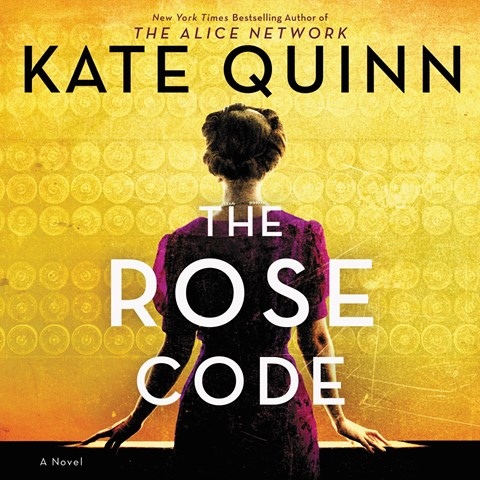 Another WWII mystery based in the UK is THE ROSE CODE by Kate Quinn, narrated by Saskia Maarleveld. This Earphones Award winner focuses on three women working at the famous code-breaking center, Bletchley Park. The women, who come from different backgrounds and social status, work together during the war and become friends. But something very serious happens to put a rift in their friendship. They are drawn back together in 1947 as England prepares for the royal wedding of Princess Elizabeth and Prince Philip. A crisis forces them to unearth past secrets and to break one last code. Maarleveld masterfully delivers the accents, differentiating the characters and drawing listeners into the well-researched world that Quinn paints with her words.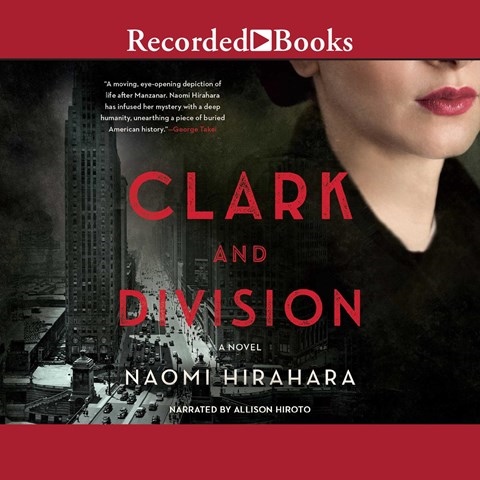 For a different perspective on the impacts of WWII, try CLARK AND DIVISION by Naomi Hirahara, read by Alison Hiroto. The story takes place in the United States in 1944 and follows the challenges of a Japanese American family released from one of the internment camps where Japanese Americans were incarcerated after Pearl Harbor. The story is told through the perspective of twenty-year-old Aki, who is searching for the truth about the suspicious death of her older sister, Rose. The historical details are enlightening and troubling and, coupled with the elegant prose, make this a worthwhile listen.