Calling all Jane Austen fans! AudioFile was honored to have Caroline Jane Knight, Austen's fifth great niece, join us to explore the legacy of Jane Austen. Watch the conversation below to learn more about Austen's life, what it's like to be the last Austen descendent to live in the house where Jane Austen wrote, why PRIDE AND PREJUDICE is the perfect audio experience, and more. Knight also discusses the "Connect Through Literacy" mission of The Jane Austen Literary Foundation. Hosted by AudioFile's Michele Cobb.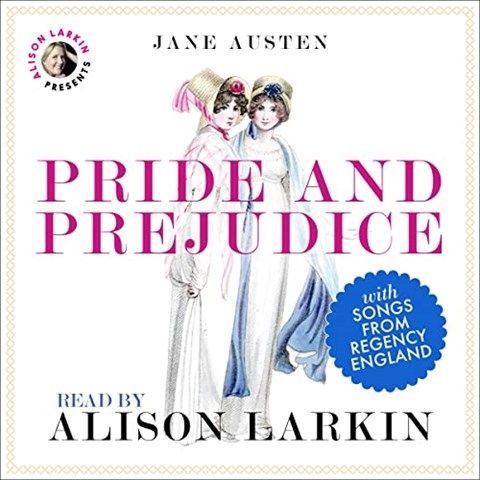 Listeners can hear the complete audiobook of PRIDE AND PREJUDICE, free and serialized on AudioFile's podcast Audiobook Break, narrated by Alison Larkin.
Alison Larkin's Earphones Award-winning performance of PRIDE AND PREJUDICE is bright and lively. She sounds as if she can't wait to tell a delicious story. Listen to hear all about Mr. Darcy and Elizabeth Bennet's first disastrous meeting, their sharp repartee, and lovely resolution. In this version, listeners are also treated to a bonus scene written and narrated by Larkin, featuring Mary Bennet's songs. Listeners can hear more of Alison Larkin's thoughts on narrating Austen's classics in AudioFile's interview with her.
Longing for more Austen on audio? Visit AudioFile's curated list featuring audiobooks of many works inspired by the writer across a wide range of genres.