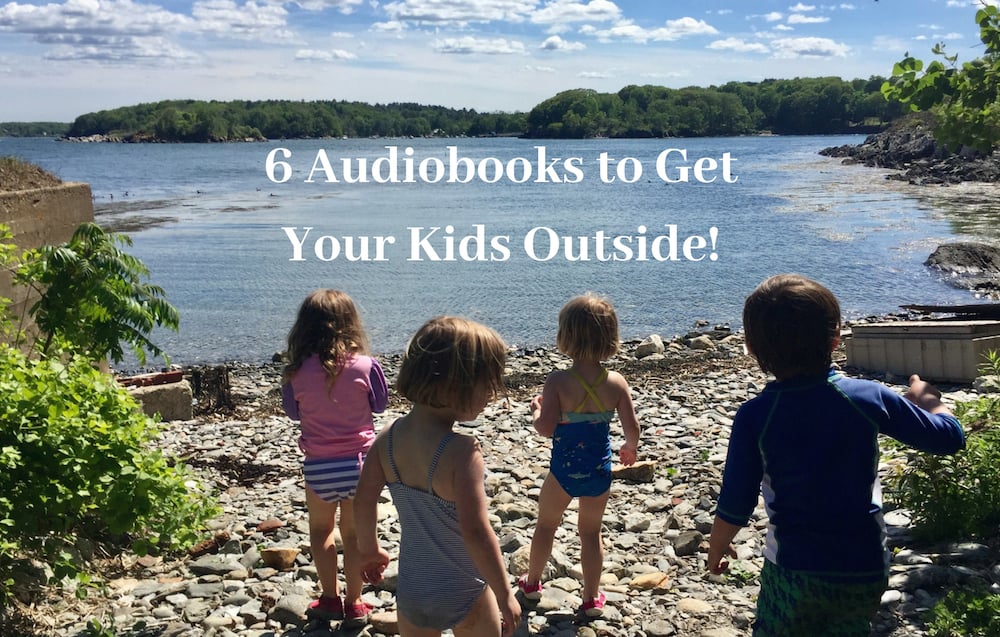 Audiobooks about magic and mystery are wonderful for kids' imaginations, but the real world is just as exciting. From oceans to animals to vegetable gardens, our planet features some fascinating places to explore. These audiobooks will empower young listeners to discover and ask questions about the natural world around them.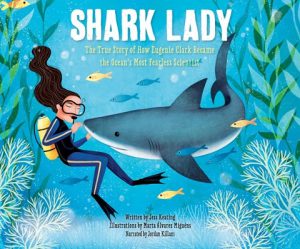 SHARK LADY: The True Story of How Eugenie Clark Became the Ocean's Most Fearless Scientist
by Jess Keating, Read by Jordan Killam. Ages 4-6
As a woman, Eugenie Clark had to prove that she was smart enough to be a scientist and brave enough to research sharks. Underwater sound effects make listeners feel as though they're diving through the water with Clark as she makes new discoveries in her field. Additional factual details about sharks will fascinate budding marine scientists.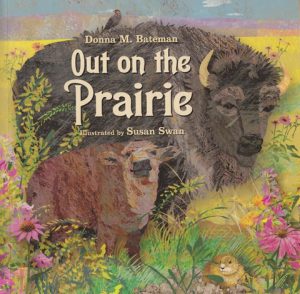 OUT ON THE PRAIRIE
by Donna M. Bateman, Read by Tom Chapin. Ages 4-6
If you've never been to the Badlands National Park in South Dakota, this audiobook will bring the Badlands to you with music, sounds of prairie dogs chittering, and the wind rustling through the prairie grass. The poetic, educational story is followed by more detailed facts on prairie flora and fauna that will engage young listeners and make them want to go explore their own backyards.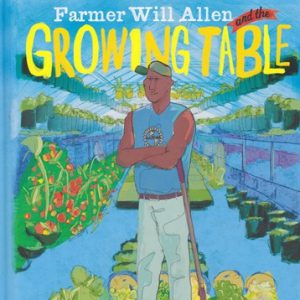 FARMER WILL ALLEN AND THE GROWING TABLE
by Jacqueline Briggs Martin, Read by Peter Jay Fernandez. Ages 6+
Narrator Peter Jay Fernandez brings drama to the inspirational story of former basketball player Will Allen and his quest to start a vegetable garden in the city filled with pavement and parking lots. Kids will think about where their vegetables come from and might just ask you for a plot to grow their own produce after listening to this.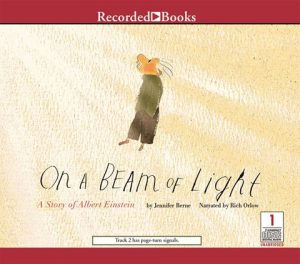 ON A BEAM OF LIGHT: A Story of Albert Einstein
by Jennifer Berne, Read by Rich Orlow. Ages 6+
This audiobook celebrates Albert Einstein's curiosity and imagination. His constant thinking and questions about the world around him led to his amazing scientific discoveries. Listening to his story is an invitation to children to see their world in a new way.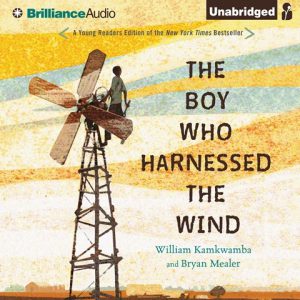 THE BOY WHO HARNESSED THE WIND
by William Kamkwamba, Bryan Mealer, Read by Korey Jackson. Ages 10+
Korey Jackson's African accent transports listeners to East Africa in this memoir of a young boy from Malawi who used scrap metal to invent a windmill and bring electricity to his drought-stricken village. This audiobook will inspire kids (and also make them grateful for the electricity, running water, food, and educational opportunities we take for granted in the Western world).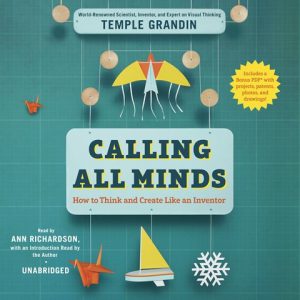 CALLING ALL MINDS by Temple Grandin, Read by Temple Grandin and Ann Richardson. Ages 8+
This book provides detailed instructions for two dozen projects to make at home with commonly found materials as well as personal advice to future inventors. Autism advocate Grandin references how she was teased as a child for being different and offers hope to other kids who may feel misunderstood, emphasizing the universal qualities of a good inventor: curiosity, careful observation, and the willingness to learn from mistakes. A bonus PDF contains diagrams, drawings, and more.
I hope listening to these audiobooks will open your child's eyes to some of the wonders of our natural world, and maybe inspire some summer learning adventures.