The Grammy Award-winning singer, author, and audiobook narrator Janis Ian was kind enough to sit and talk about SOCIETY'S CHILD, her experiences making her inspiring audiobook memoir, and the world of audiobook narration that it opened up for her. Listen to our conversation to hear more about Janis's life in and out of the recording booth.
"The preparation to read an audiobook is the same as the preparation to go on stage, or to write a song."—Janis Ian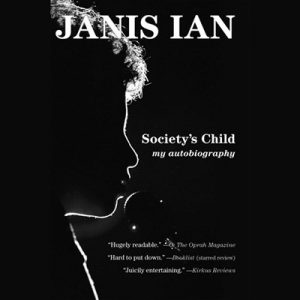 SOCIETY'S CHILD is a paragon of audiobook author-read memoirs. Janis added to the listening experience with unique creative touches. She put not just the story of her life but her soul into the audio production. Showered with awards, SOCIETY'S CHILD won the Spoken Word Grammy Award and an Audie Award in 2013.
In our conversation, we hear more about Janis's ongoing involvement in the production and narration of audiobooks. PATIENCE AND SARAH, Isabel Miller's 1969 historical novel, was a particularly important story to Janis, and she worked to get the story narrated to help make more representative stories be heard—stories that she needed to hear as a young girl. The audiobook projects that Janis takes on all have specific significance for her.
Listen to more audiobooks narrated by Janis Ian—read reviews of her work from her audiography!