AudioFile is Behind the Mic in this video with narrator Chris Andrew Ciulla as he shares what it was like recording CENSUS by Jesse Ball. Ball's high-concept blending of memoir and fable comes across in Ciulla's storytelling.
"It's a story about a father and son and their relationship and one last journey they have together."—Narrator Chris Andrew Ciulla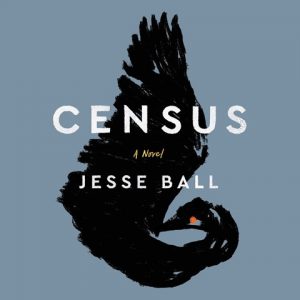 CENSUS
by Jesse Ball, read by Chris Andrew Ciulla
Harper Audio
AudioFile Earphones Award
Author Jesse Ball's spare style and his unusual approach with this novel make for great storytelling. Father and son embark on their last journey across the country. As dialogue and reflection are intricately mixed and molded, Chris bring listeners a moving experience. Listen to a sound clip and AudioFile's full review.
Explore more of Chris Ciulla's audiobooks from his audiography, which includes nonfiction, fiction like Monica Wood's lyrical THE ONE-IN-A-MILLION BOY, and ensemble projects like HOPE NATION.