AudioFile Magazine was thrilled to catch up with narrator John Lane fresh off of his Audie Award win in the Erotica category for CLAIM & PROTECT by Rhenna Morgan. We know you'll enjoy getting to know a bit more about him!
AudioFile Magazine: What was it like winning the Audie Award this year?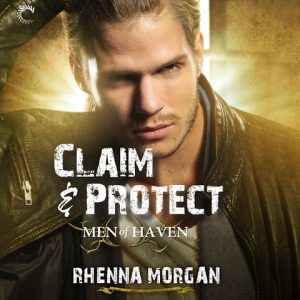 John Lane: Honestly, I was absolutely floored. It was a first Audie nomination and first win for me, for Harlequin Audio, and for the amazing producer Suzanne Mitchell who is just the most lovely person . . . it was really special to share that moment with all of them. The other narrators in the category were/are some of the absolute best in the business and even though I knew CLAIM & PROTECT was a really great title, there was no way any of us could have known it would end up where it did. I think when you try to do your 100% best on every single sentence of every single title, anything can happen. I was honored just to be nominated with that group but there was no way I expected to win. In fact, I think maybe the first thing I did after they called out the title at the Audies was turn to my good friend Neil Hellegers, who was sitting next to me, and say "no *gosh-darn* way!" (or, you know, something maybe a little less appropriate for print).
AFM: A lot of romance listeners "met" you when you took on Rhenna Morgan's Men of Haven series. What has that experience been like for you? How do you manage to make each guy's voice and story distinct?
JL: I love working on this series. Rhenna is great, she kind of gives me free rein to create and interpret, which, as any narrator will tell you, is a huge gift from any author. It gives us more flexibility, the freedom to make bolder choices. Bee Audio and Harlequin Audio are jam-packed with awesome and supportive colleagues who play a massive part in the final production sounding and flowing as well as it does. I've worked on a lot of long series; keeping characters subtle but distinctive is an important part of series-long consistency. Narrators do it through pace, tone, pitch, accent, attitude . . . all kinds of different tools. It's one of the most fun parts of the job.
AFM: Can you share some of your other projects? You have a contemporary out by Melissa Foster, and a paranormal by Helen Hardt.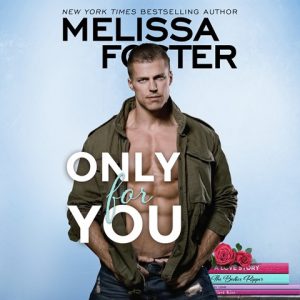 JL: Oh man, I LOVE Melissa's Sugar Lake series. Narrating it is like eating a perfectly baked chocolate chip cookie, nostalgic and sweet and full of small-town character. And yeah, the Blood Bond series is, well, raw and hot and filled with pain and confusion and mystery. Super fast paced and taut and intense. It's always wonderful to narrate books on the opposite ends of the spectrum within the same genre—the variety keeps it interesting! And for the same company too! (Shoutout to Brilliance Audio! You all rock!). I've got several ongoing series with Lauren Rowe with new titles coming out soon—we go way back, and I love working with her. Her Club series was my first big contemporary romance/erotica hit, and we've been super tight ever since.
AFM: Tell us about your path to becoming a narrator. Are there any narrators you consider to be a mentors?
JL: I don't really have any mentors or teachers specifically in the audiobook world, but I do have a lot of narrators/actors I greatly admire and learn from every day (I'm an avid listener). My colleagues are some of the most talented and incredible human beings and artists I've ever met, and I learn from them constantly. I've had some truly life-changing acting teachers and voice teachers in college, grad school, post-grad school, and throughout my professional life. It would take a whole other article to name them all but they know who they are. People ask me often how to get started in narration or VO, and I usually (a little cheekily) tell them, "Everyone has a different path. I started by getting 12 years formal classical acting and musical training, 3 college degrees, a minor in philosophy, voice lessons and pedagogy lessons from some of the best teachers in the world, worked as a stage actor and opera singer for several years, and THEN did my first book audition . . . but, you know, you don't necessarily HAVE to go that route."
AFM: Some romance narrators, including you, use pseudonyms to separate their romance work from their other narrator endeavors. Tell us about that professional decision.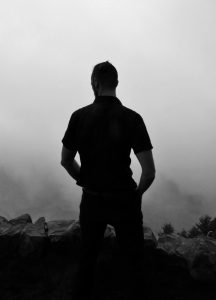 JL: I am absolutely 100% in support of the strategic use of pseudonyms. I narrate under multiple names, and I think it is so useful to separate brands and worlds. I actually started using my pseudonym originally because I was doing a lot of concert/classical singing with churches and opera companies, and I wanted to keep my romance brand separate from my singing brand. You know, if an opera company googled my name looking for my singing website and the first things that popped up were 12 book covers of shirtless dudes dripping sweat and wearing only a fire hose . . . that sort of thing. Better to just keep them separate.
Thanks so much for your insight into your work, John! Listeners can explore more of his audiobooks in his audiography.