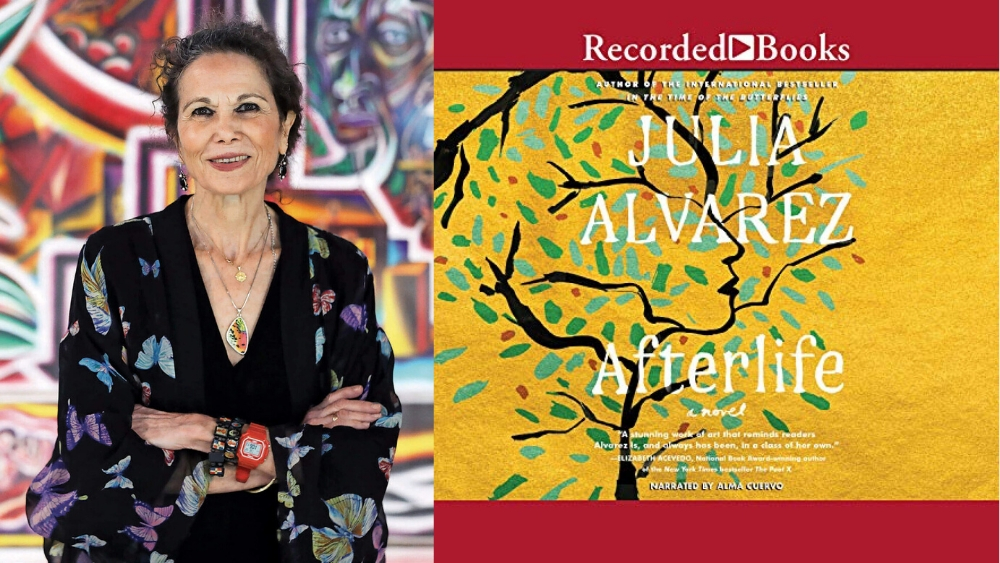 Poet and bestselling author Julia Alvarez's first novel for adults in fourteen years, AFTERLIFE, is a timely and timeless exploration of what it means to care—for family, for yourself, for the difficult neighbor, for the person in need. Our guide is Antonia, a newly widowed, recently retired professor in her sixties. Dominican by heritage, she lives in a Vermont town where her late husband was everyone's favorite doctor. As she navigates "a narrow path through loss," taking "sips of sorrow, afraid the big wave might wash her away," Antonia is caught up in the troubles of an undocumented Mexican farm worker and his pregnant girlfriend, and in the disappearance of Izzy, the most volatile of her three beloved sisters. Longing for her husband, the one person who would always "champion her way of being in the world," she turns for guidance to his maxim: Let's see what love can do.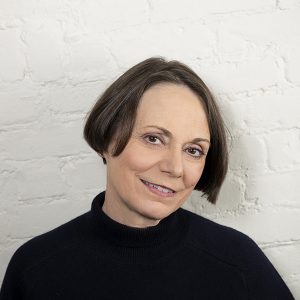 Narrator Alma Cuervo's heartfelt narration provides an essential through-line for the revelatory and beautifully written story. She builds character with subtle shading of accent, intonation, and rhythm. Her composed, evenly paced delivery helps listeners follow the plot threads while highlighting the story's most salient theme—what is our responsibility to ourselves and to each other? Cuervo's smooth narrative voice and exquisite articulation sound just right for Antonia, the former English professor, whose assigned ring-tone on her sisters' cellphones is church bells. Equally, we hear a mix of cajoling and desperation from Mario the farm worker; manic enthusiasm from troubled Izzy; and a bubbling pot of personalities whenever the sisters are conversing. It's all done without overplaying, which allows listeners to hear and appreciate the book's wise, often stunning observations about love, grief, obligation, and hope.
AFTERLIFE is Alvarez's most personal novel. Like her protagonist, the author is of Dominican heritage, has three sisters, lives in Vermont, and is a former professor—Alvarez retired as writer-in-residence from her alma mater Middlebury College in 2016. To that core biography, she adds sensitive character studies—nicely played by Cuervo—of local Vermonters from farmers to cops to teachers. Everything is rendered with a poet's lyricism and empathy, which enable her to channel the immigrants' mix of desperation and determination; the ache of widowhood; and the comfort of love in all its forms.
Alvarez, recipient of a National Medal of Arts in 2013, is the author of six novels, three books of nonfiction, three collections of poetry, and eleven books for children and young adults. Here are some highlights from her audiography.
Blanca Camacho delivers a first-rate performance of this story about an author whose husband goes to Latin America on a medical project while she stays in Vermont to write a historical novel about the arrival of cowpox in the Spanish colonies.
HOW THE GARCÍA GIRLS LOST THEIR ACCENTS
Alvarez's poetic prose, with its rich, sensual detail, is brought perfectly to life by five readers who perform the interwoven stories of four daughters of a wealthy family forced to leave the Dominican Republic and settle in the United States.
IN THE TIME OF THE BUTTERFLIES
Multiple narrators movingly perform this 1995 novel, which was selected by the National Endowment for the Arts for its Big Read program. Based on a true story, it examines the lives of the Mirabel sisters, Las Mariposas (The Butterflies), murdered because they were at the vanguard of the revolution to oust Dominican dictator Trujillo.
Julia Alvarez does fine job narrating her first-person YA novel about twelve-year-old Anita, who is concerned for her extended family in the Dominican Republic after she and her parents escape to New York.
Alvarez's story of illegal immigration comes alive for young listeners and adults alike through the agreeable voices of two capable narrators, who won an Earphones Award for their performance. One portrays the son of a dairy farmer; the other voices the Mexican-born daughter of one of his father's undocumented workers.
Daphne Rubin-Vega easily shifts between English and Spanish and offers continuity for this blended memoir/social science study about traditional quinceañeras celebrated throughout the Latin world, which welcome 15-year-old girls into young womanhood.
Julia Alvarez photo by Brandon Cruz González/EL VOCERO DE PUERTO RICO. Alma Cuervo photo by John Quilty.