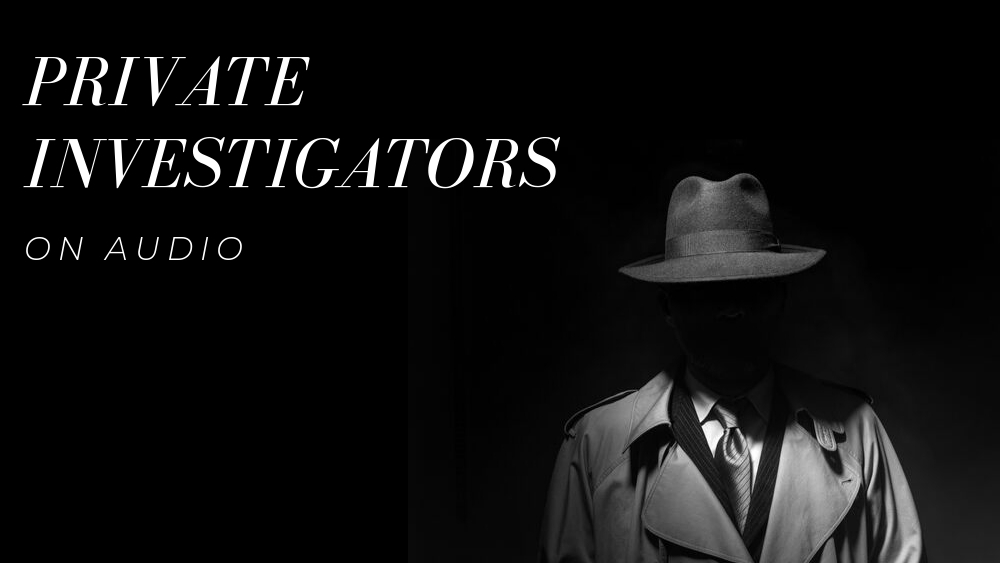 What comes to mind when you think of a "private investigator," also known as a P.I., a shamus, a private eye, a dick, a gumshoe?
For many of us, the image evoked is that of Sherlock Holmes or Hercule Poirot—the very clever, observant man, always two steps ahead. Or perhaps it's the noir Philip Marlowe type just hanging out in his office when the beautiful woman walks in.
Today's private investigator protagonists have expanded way beyond their ancestors, often while paying homage to them.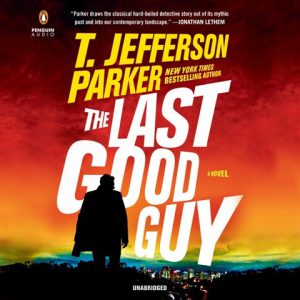 I recently listened to THE LAST GOOD GUY by T. Jefferson Parker, read by Will Damron, and THE TRUTH BEHIND THE LIE by Sara Lövestam, read by Neil Shah and Laura Jennings. Both are worthwhile listens with similar central plots—a woman engaging a private detective to find a young girl. And in both cases, the facts of the case start to unravel as the detectives pursue the truth. But that's where the similarities end. THE LAST GOOD GUY takes place in Southern California and features P.I. Roland Ford, an ex-cop who can call on his buddies in law enforcement and a crew of neighbors to solve a complicated missing persons case. Will Damron voices Ford with a smooth, deep tone that speaks to Ford's maturity and experience.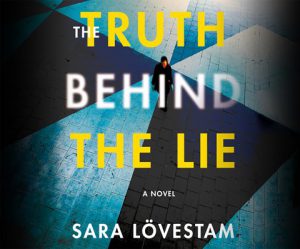 The private investigator in THE TRUTH BEHIND THE LIE is Kouplan, a young illegal Iranian immigrant living off the grid in Stockholm who has no resources or connections to rely on except his own smarts, determination, and an underground network. But he still rigorously follows the leads and uncovers the truth. Narrator Neil Shah draws the listener into the mind of this novice P.I. living in constant fear. Laura Jennings provides the emotional roller-coaster voice of the woman who lost her young daughter. (I can't say more without spoiling the plot.)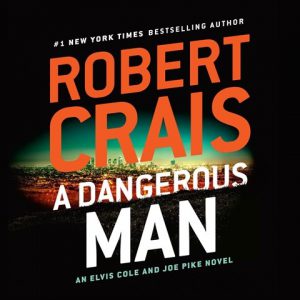 Another take on the P.I. is Robert Crais's Elvis Cole/Joe Pike series, the latest being A DANGEROUS MAN, narrated by Luke Daniels.  This was a "walk another mile just to listen" audiobook experience. Daniels keeps the tension ratcheted up with a quick-paced delivery.  Elvis and Joe are partners in a P.I. agency. Daniels performs Elvis in a cool, ironic tone and Joe in a low, gravely voice that conveys the powerful man his military training has made him. These are tough, contemporary investigators making use of technology, modern weapons, and relationships with law enforcement. This was my first venture into this series; I am looking forward to listening to all 17 audiobooks that came before.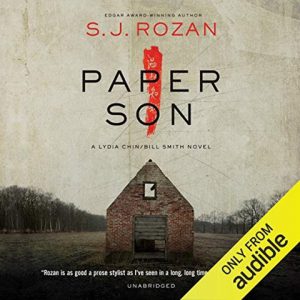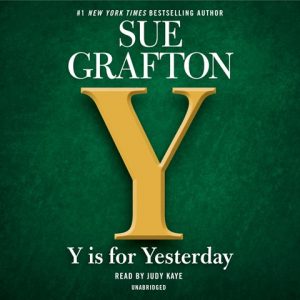 Of course, the literary P.I. list now includes a host of gutsy women. PAPER SON by S. J. Rozan, narrated by Earphones Award winner Emily Woo Zeller, is the latest is the Lydia Chin/Bill Smith series. While the series has been performed by a number of excellent narrators over the course of 12 books, Zeller is particularly adept at conveying Lydia, the American-born Chinese private investigator.
And no list of female private investigators would be complete without one of my favorites—Sue Grafton's Kinsey Millhone. As you may know, Grafton's alphabet series ended with Y IS FOR YESTERDAY, narrated by Judy Kaye. In AudioFile's interview with Sue Grafton, she says of Judy Kaye, "this gal gets it." For fans of the audiobooks, we agree that Kaye has captured the voice of this savvy, independent, brave woman.
I look forward to sharing more of my favorite private investigators in future posts (the list is a rich one).
So, if you had to call on a P.I., who would be your go-to choice?