As AudioFile celebrates the 2021 class of Golden Voice Narrators, honorees Soneela Nankani, Michael Crouch, and Cassandra Campbell, the picks below will help you explore these "golden voices" with your young listeners. These three narrators, all with different styles and strengths, show a wide range of talents in these family listens for kids and young adults.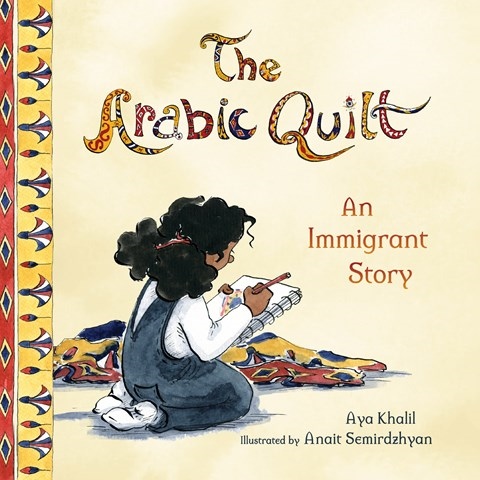 THE ARABIC QUILT: An Immigrant Story
by Aya Khalil, read by Soneela Nankani, Marisa Blake, Stephanie Willing, Kelsey Navarro, Qarie Marshall
Dreamscape, Ages 6+
Soneela Nankani's heartfelt portrayal of Kanzi makes listeners feel like we are in the kitchen with her Egyptian family, or in her 3rd grade classroom at school as she is being teased by her classmates for being "foreign." By the end of the audiobook, we can hear the change in Kanzi's voice as she shifts from shame about her heritage to pride.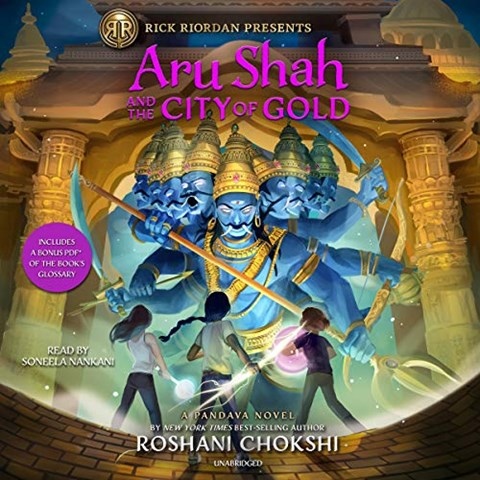 ARU SHAH AND THE CITY OF GOLD
by Roshani Chokshi, read by Soneela Nankani
Disney Hyperion, Ages 8+
Nankani once again shows her versatility as she narrates the fourth Aru Shah adventure. Moving smoothly between Hindu mythology and pop-culture references, Nankani delivers the wit and fast-moving dialogue listeners have come to expect from this non-stop action series. New listeners will want to start with Book 1: ARU SHAH AND THE END OF TIME.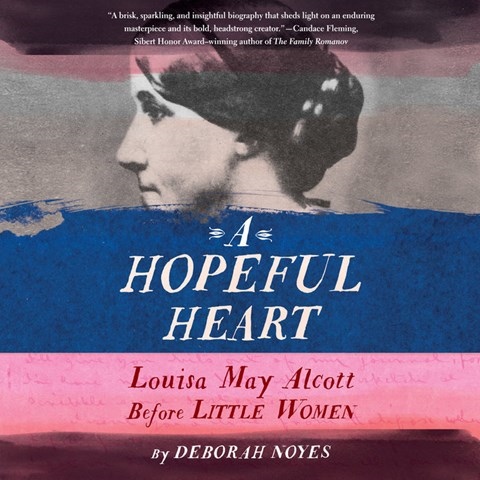 A HOPEFUL HEART: Louisa May Alcott Before Little Women
by Deborah Noyes, read by Cassandra Campbell
Listening Library, Ages 8+
In this biography of Alcott's formative years, Campbell's narration suggests the cultured speech of the educated elite in nineteenth-century Massachusetts. Campbell reads joyfully from Louisa's accounts of outdoor activities and with dreamy-eyed emotion when Alcott waxes idealistic. Tragic events receive due gravity, but, generally, Campbell reflects Alcott's characteristic plucky fortitude.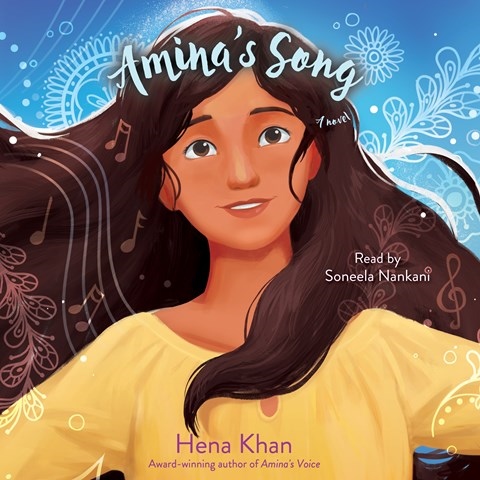 AMINA'S SONG
by Hena Khan, read by Soneela Nankani
Simon & Schuster, Ages 8+
Returning to narrate this sequel to AMINA'S VOICE, Nankani's sweet voice perfectly matches 7th grader Amina, who is bursting to share details with her friends after spending a thrilling summer vacation visiting family in Pakistan. While clearly differentiating each character, Nankani helps listeners feel Amina's longing to help others see beyond the stereotypes of her culture.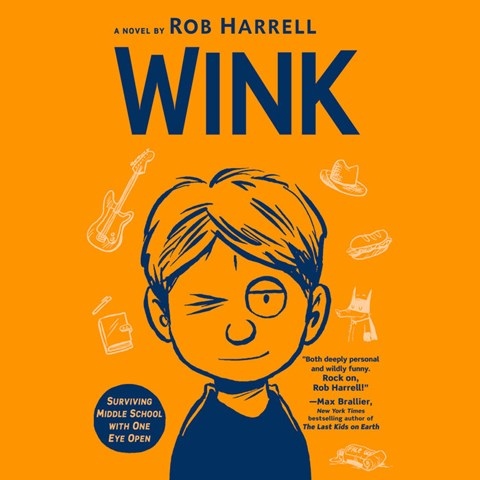 WINK
by Rob Harrell, read by Michael Crouch, Marc Thompson
Listening Library, Ages 10+
AudioFile Earphones Award
Michael Crouch's first-person narration is spot-on as Ross endures treatment for eye cancer, plus the normal awkwardness that comes with seventh grade. Crouch makes Ross seem vulnerable without making him pitiful—because Ross does not want pity. He just wants to be normal. While emotionally expressive of Ross's anger and frustration, Crouch also perfectly depicts Ross's and his friends' lively senses of humor.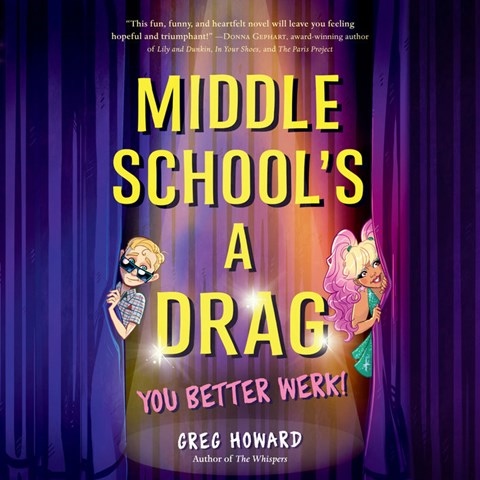 MIDDLE SCHOOL'S A DRAG, YOU BETTER WERK!
by Greg Howard, read by Michael Crouch
Listening Library, Ages 10+
Crouch's performance makes this heartwarmingly funny story about gender and sexual identity accessible to a tween audience. He has the ability to make every character sound relatable and endearing, from the flamboyantly confident Julian, to the eager businessman Mikey, his "human demon doll" little sister, and even the school bully.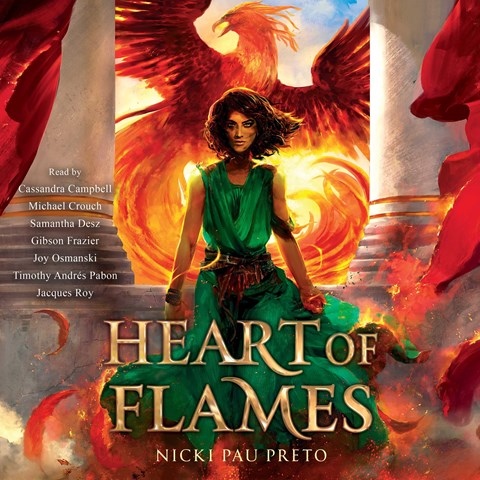 HEART OF FLAMES
by Nicki Pau Preto, read by Cassandra Campbell, Michael Crouch, Samantha Desz, Gibson Frazier, Joy Osmanski, Timothy Andrés Pabon, Jacques Roy
Simon & Schuster Audio, Ages 12+
This sequel to the epic adventure Crown of Feathers features two Golden Voice narrators among its large cast: Cassandra Campbell and Michael Crouch. With a complex storyline, the use of multiple narrators is an excellent choice, as collectively they give a unique feel to each of the main characters by using varied vocal effects, accents, and pacing, immersing listeners in the richly developed world.