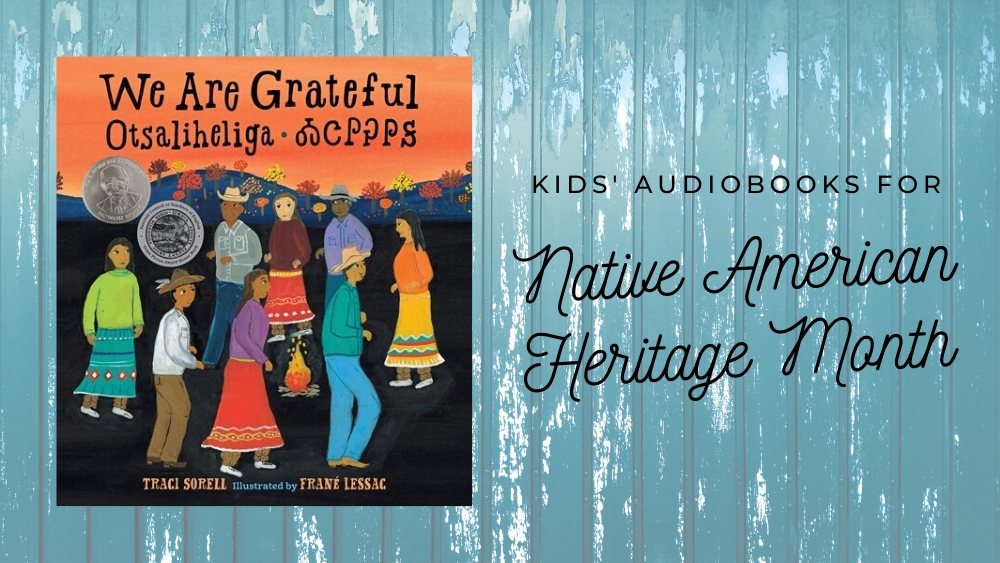 All Native American children deserve stories that respect who they are and who their ancestors were. While they still represent only a small minority of titles published, these recent audiobooks for children present authentic portrayals of American Indians. To honor their #ownvoices for Native American Heritage Month, this list features audiobooks written and/or narrated by Native Americans. For more recommendations of children's books about Indigenous peoples, Dr. Debbie Reese's blog is an excellent resource.
WE ARE GRATEFUL: OTSALIHELIGA
by Traci Sorell, read by Lauren Hummingbird, Agalisiga (Choogie) Mackey, Ryan Mackey, Traci Sorell, Tonia Weavel
Live Oak Media, Ages 4-6
The sounds of crickets, a crackling campfire, and music greet listeners as five Cherokee narrators share the meaning of the term "otsaliheliga," a Cherokee word meaning, "We are grateful." Each narrator lends a unique voice to the story, offering readers a look at contemporary Cherokee life as one family participates in ceremonies and festivals through each season of the year.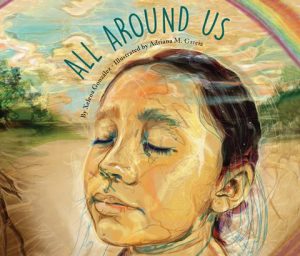 ALL AROUND US
by Xelena González, Read by Xelena González
Dreamscape, Ages 4-6
Calming nature sounds invite listeners into a garden where a girl and her grandfather notice the circles of life in their suburban neighborhood. The family's mestizo heritage is central to the story, while also underscoring a connection between people and planet. A delightful listening experience, this story will spark conversations with young listeners about the circles to be found in their own lives.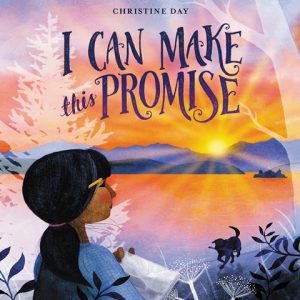 I CAN MAKE THIS PROMISE
by Christine Day, read by Kyla Garcia
Harper Audio, Ages 8+
Narrator Kyla Garcia gives compelling voices to biracial 12-year-old Edie and her family in this heartbreaking contemporary story based on the author's own family history. Edie has always known that her Native American mother was taken from her family and adopted into a white family, but she is shocked when she discovers the painful truth about her mother's birth family.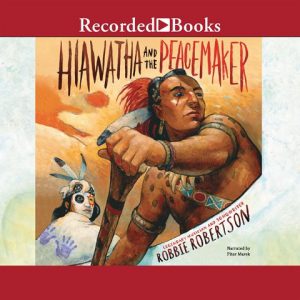 HIAWATHA AND THE PEACEMAKER
by Robbie Robertson, read by Piter Marek
Recorded Books, Ages 8+
Piter Marek uses a simple, unadorned style to narrate this 14th-century story of the Mohawk warrior Hiawatha's choice of peace over revenge to help unite the five warring Iroquois nations. Marek's Peacemaker, through Hiawatha, convincingly explains that the Iroquois nation would destroy itself with ongoing war and that only forgiveness would heal them.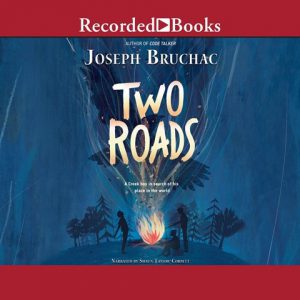 TWO ROADS
by Joseph Bruchac, narrated by Shaun Taylor-Corbett
Recorded Books, Ages 8+
Twelve-year-old Cal Blackbird trades the freedom of hobo life with his father, who is a Creek Indian and World War I veteran, for the regimented world of Challagi Indian Boarding School. The audiobook presents an engaging and sympathetic view of 20th-century American Indians, and Taylor-Corbett's Blackfoot heritage is evident in his soft, tonal Native American accent.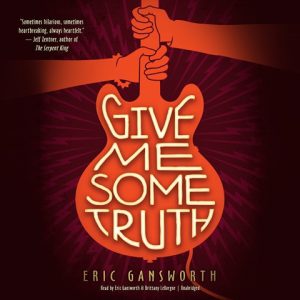 GIVE ME SOME TRUTH
by Eric Gansworth, read by Eric Gansworth, Brittany LeBorgne
Scholastic Audiobooks, Young Adult
In alternate chapters, Eric Gansworth and Brittany LeBorgne narrate from the perspectives of two teens living on a reservation on the outskirts of Niagara Falls. Carson is a high school senior who dreams of starting his own band. Maggi has just moved from the city back to the Rez and works with her family selling beaded work to tourists, but she longs to create her own art. The narrators each vividly capture the difficulties of reservation life, first love, and teen aspirations. See also Gansworth's IF I EVER GET OUT OF HERE.