As the year winds to a close, audiobook narrators have been sharing on social media their #LastSentenceOf2018 — the last sentence of the last audiobook they recorded in 2018. We've woven these last lines into a unique(!) piece to ring out the old and welcome in the new year. (You'll see that we've added footnotes rather than interrupt the flight of this magic carpet. If you'd rather just read the Tweets in their original state, go on over to Twitter and search that hashtag.)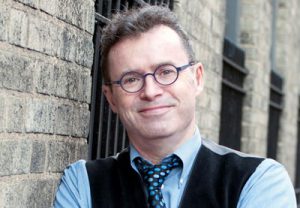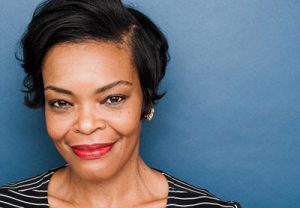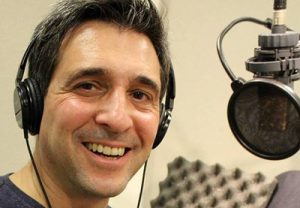 Thank you to the many narrators, whom you will see credited with the corresponding audiobook title in the footnote for each last line, and to Tantor Audio, Simon & Schuster Audio, Audible, Dreamscape Media, christianaudio, HarperAudio, Bee Audio, Chocolate Fox Audio, Spoken Realms, Mosaic Audio, Brilliance Publishing, McGraw Hill, Sourcebooks, Blunder Woman Productions, Penguin Random House Audio, Podium Audio, and Lyric Audiobooks for all of these forthcoming listens! It's a delight to have so much to look (listen?) forward to in 2019. May your new year be filled with promise and creativity!
50. Limiting beliefs.[1]
The hot sun beat down, making the air seem flat and glassy.[2] I hunkered down under the covers, and watched the fan slowly turning its head like a long-extinct bird, patiently scanning the room, holding its judgment for morning.[3] The Ancients had one of Talohna's deadliest weapons, and they had all the time needed to exploit him.[4] That's just the problem, ain't it?[5] It's time to tell my family.[6]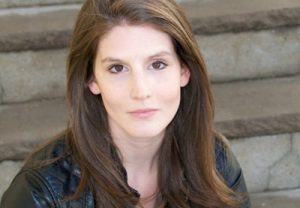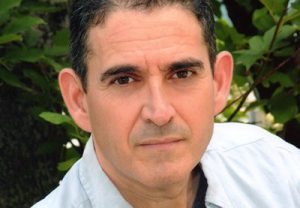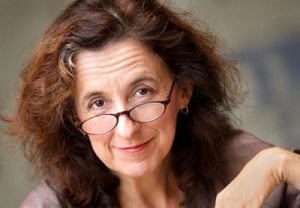 You can call me Auntie Em.[7] There are some things you don't know about Grandma.[8] Ona led the way not only for her sister Philadelphia Costin, but for all her enslaved brothers and sisters, step by courageous step.[9] This is just the beginning of your journey.[10] One day might be too long to wait.[11] Marjorie would have made her father proud.[12] Just a hint.[13] No matter what they tell you or do for you, I'll always be there.[14]
"Some are born to luck, some achieve luck, and some have luck thrust upon them," he said.[15] There were few moments like that, but when we got them, they were glorious.[16] Prove it.[17] I am saving them for my son.[18] Together we are a force.[19] They will sing our songs, and our songs will never die.[20] Neither will mine.[21] I insist upon it.[22] I guess they do sometimes, if not always according to plan.[23]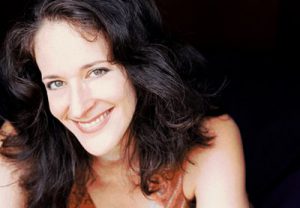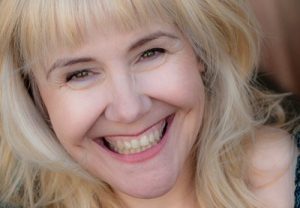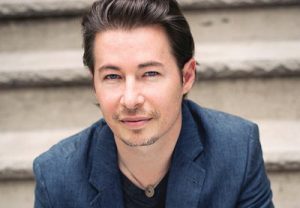 "A celebration of life," Katie said.[24] Its practical impact begins when all citizens start doing their part.[25] Yes they will.[26] One can only hope.[27]
Unknown Voice: 'Viva Gabo!'[28] He would never in a million years let them down.[29] Once again, Tatiana Stein, her older sister, had become a ghost.[30] Little did she know they'd end up in the Randy Whistler.[31] Get ready to meet your God.[32] When he smiles back at Mickel Cardell in the light of the fire, his teeth are all stained red.[33] And a murder solved![34] For although it is neither magic nor medicine, when food helps us form new bonds and brings us closer to those we love, it can truly transform our lives.[35] "To our pack.[36] Stop shouting," he said.[37] And with unassailable confidence he declared, clearly enunciating each word: "Posledny – iz – Romanov."[38]
We wish you all the best on your family's journey toward healing.[39] "I love you," he told her.[40][i] You are a powerful, beautiful woman who deserves everything you desire.[41] "Well, why not?" she said.[42] I say yes.[43] May we be a generation that responds with a YES![44] And so they did.[45] So it was done, and the King's son married the Maiden.[46] He kissed her, and Lainie knew that a dream, one that promises a thousand tomorrows filled with love had come true.[47] That, however, is a tale for another book![48]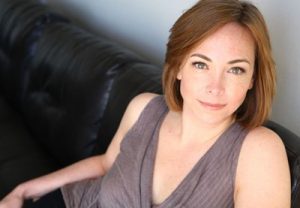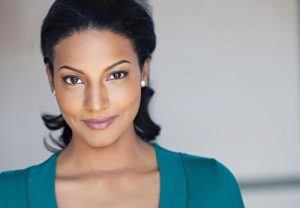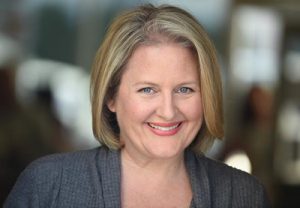 So tell me about your day, Swayz.[49] Love you.[50] He nodded pensively, unfolded his arms and began to walk towards Albert.[51] What would happen if you prayed for some Red Sea moments?[52] Behind the headlines of summits and showdowns, and beyond the destinies of empires, it's such a breadth of achievement that has given the United States its historic advantage, in the past as today.[53] A genius is the one most like himself.[54] She and her girls had found it, at last.[55] And, for now, that was enough.[56]
Footnotes:
[1] Stacy Gonzalez, The Joy of Minimalism by Zoe Arielle Poulsen
[2] Scott Bennett, Ride the Dark Trail by Philip McCormac
[3] Johnny Heller, Here's Your Hat, What's Your Hurry by Elizabeth McCracken
[4] Simon Vance, The Fallen Sepulchre by J D Franx
[5] Lisa Renee Pitts, Blanche Among the Talented Tenth by Barbara Neely
[6] Kale Williams, Strip Me by Margay Leah Justice
[7] Marni Penning, T.O.R.N.: There's Only Right Now by Ampora Yazdani
[8] Sara Morsey, Granny Bares It All by Harper Lin
[9] Robin Ray Eller, Never Caught (Young Readers Edition) by Erica A Dunbar
[10] Lillian Rachel, Help! I'm a Manager by Sue Willcock
[11] Aaron Shedlock, Midlife Crisis by LB Dunar
[12] Lee Ann Howlett, American Empress by Nancy Rubin Stuart
[13] Chelsea Stephens, Evil's Ultimate Assassin by Jenn Windrow
[14] Caitlin Davies, The Silhouette Girl by V.C. Andrews
[15] Suzanne Barbetta, L.M. Montgomery Short Stories 1907-1908
[16] Peter Berkrot, Policing Saigon by Loren W. Christensen
[17] Jillian Macie, Tragic by Devney Perry
[18] Saskia Maarleveld, That Churchill Woman by Stephanie Barron
[19] Karen Commins, Nevertheless We Persisted: Me Too edited by Tanya Eby
[20] Rosemary Benson, What We Owe by Golnaz Hashemzadeh Bonde
[21] Devon Sorvari, A Danger to Herself and Others by Alyssa Sheinmel
[22] Nano Nagle, The Scandalous Sisterhood of Prickwillow Place by Julie Berry
[23] Tom Taylorson, The Second Mouse by Archer Mayor
[24] Katherine Fenton, The Triumph of Katie Byrne by Barbara Taylor Bradford
[25] Tom Dheere, Citizen Capitalism
[26] Matt Godfrey, Orson by Daniel Delaney
[27] Ana Clements, Compassionate Counter Terrorism by Leena Al Olaimy
[28] Robert Fass, Solitude and Company by Silvana Paternostro
[29] Elizabeth Wiley, The Best Polish Restaurant in Buffalo by William Kowalski
[30] Gabra Zackman, A Spy in Exile by Jonathan de Shalit
[31] Elizabeth Klett, The Queen's Pardon by J A Sutherland
[32] John Pruden, Signs of the Times by Greg Laurie
[33] Matt Addis, The Wolf and the Watchman by Niklas Natt och Dag
[34] Helen Lloyd, The Shadow of Death by Jane A Willan
[35] Malk Williams, The Truth about Fat by the Angry Chef
[36] Amy Rubinate, In Dog We Trust by Beth Kendrick
[37] Katharine Lee McEwan, The Suspect by Fiona Barton
[38] Nigel Patterson, The Coronation by Boris Akunin
[39] Anna Crow, The Connected Child by Dr. Karyn Purvis & Dr. David Cross
[40] Joe Hempel, The Titan by David Beers
[41] Suzie Althens, The Essential Oils Hormone Solution by Mariza Snyder
[42] Tim Campbell, Agent of Byzantium by Harry Turtledove
[43] Rachel Fulginiti, Hunky Heartbreaker by Kendall Ryan
[44] Corey Brill, The Keeper's Companion by John Ajvide Lindqvist
[45] Christa J Lewis, Oathbreakers Books of Vows and Honor by Mercedes Lackey
[46] Edoardo Ballerini, Italian Folk Tales by Italo Calvino
[47] Cecily White, Sandhill Dreams by Cara Putman
[48] Lucy Rayner, No Cure for the Dead by Christine Trent
[49] Andi Arndt, Epoch by Jewel E Ann
[50] Virginia Rose, Drops of Rain, by Kathryn Andrews
[51] Corey Brill, The Keeper's Companion by John Ajvide Lindqvist
[52] Jim Seybert, Leadership RE:Vision by Jim Seybert
[53] Paul Woodson, Grand Improvisation by Derek Leebaert
[54] Soneela Nankani, On Being 40ish by Lindsey Mead
[55] Tanya Eby, Low Country Hero by Lee Tobin McClain
[56] Andrew Wehrlen, The Longest Night Book 1 by K.M. Fawkes
Photos: Johnny Heller by Joanna Perrin, Lisa Renee Pitts by James Dipietro, Soneela Nankani by Anna Flores Photograghy and Alexandra Vaccino, and Tanya Eby by Jordan Matter. All others courtesy of narrators.